Seamus Fogarty annuncia il nuovo EP The Old Suit in uscita il 2 novembre su Domino.
Dopo aver pubblicato l'album di debutto, The Curious End, alla fine dell'anni scorso, Seamus ha iniziato a lavorare su alcune nuove canzoni all'inizio del 2018.
"Ho messo una batteria elettronica da due soldi, un synth schifoso e una chitarraccia in una busta di plastica e mi sono recato, per scrivere, in un cottage che si trova in un villaggio sulla costa sud-occidentale d'Irlanda. Sono tornato a Londra rinfrescato, senza aver scritto nessuna canzone, e sono andato a farmi un paio di drink col mio amico Ed Dowie, dopo di che ci siamo sfidati a scrivere qualcosa di nuovo ogni due settimane. Ho pescato a casaccio attraverso varie registrazioni telefoniche che avevo fatto durante il mio viaggio di (non)scrittura, sperando di trovare qualche frammento magico, e ho trovato un verso riguardante un vecchio vestito che avevo scritto come riflessione sulla perdita del mio amico Willie Maighan. Volevo creare qualcosa di un po' diverso rispetto all'album (tranne gli archi di Emma Smith, che ho ficcato un po' dappertutto), quindi ho colto l'occasione e ho chiesto a Mike Lindsey se mi avrebbe dato una mano a mixare e produrre la canzone, e questo è il risultato".
The Old Suit EP presenta anche una nuova canzone di Seamus, "Song For John" (un'ode a John Martyn), più due remix, il primo a opera dei Django Django, il secondo di James Yorkston.
"Sono diventato un grande fan dei Django Django da quando li ho visti nel 2012 su Planet Eigg, perciò sono felicissimo di essere riuscito a farmi remixare "Carlow Town". James è invece un grande amico e fonte d'ispirazione da anni".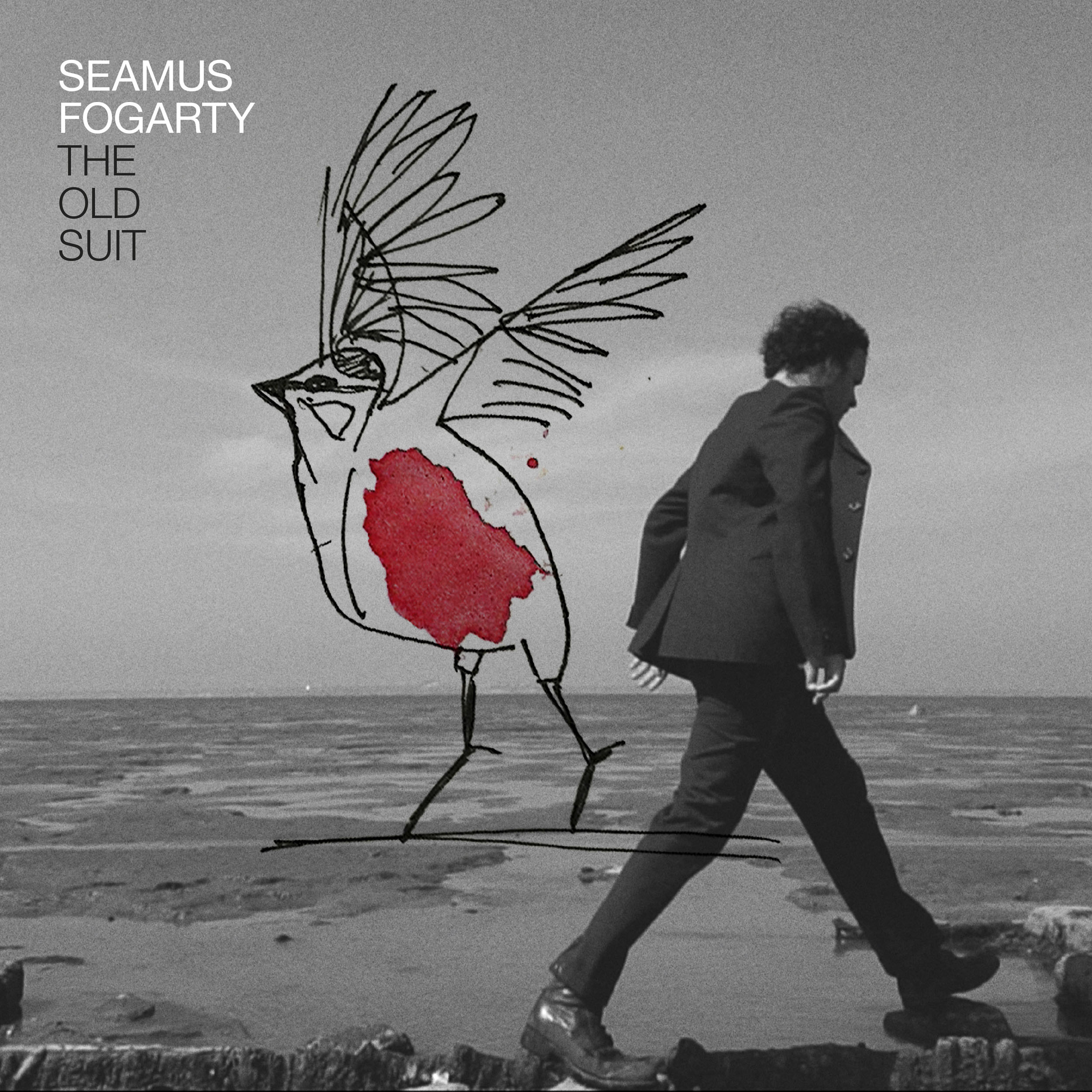 Tracklisting:

The Old Suit
Song For John
Carlow Town (Django Django remix)
Seems Wherever (James Yorkston remix)