I Doomsquad annunciano il nuovo album LET YOURSELF BE SEEN in uscita il 10 maggio su Bella Union.
La band electro-psych di Toronto torna con l'annuncio dell'album e un nuovo brano, "General Hum", accompagnato da un video diretto da Zak Tatham.
"Volevamo espandere ulteriormente l'idea di un senso di unità post-identitaria e corporeità ibrida cui alludiamo nella foto di copertina dell'album, e che è sperimentata da molti di notte sulle piste da ballo. Riflettendo sulla fonte di gran parte del nostro potere creativo, la nostra fratellanza, e cercando di capire come potevamo spingere questo potere creativo ancora oltre, abbiamo immaginato uno stato in cui si potrebbe andare al di là delle limitazioni imposte dai nostri corpi, dai nostri generi, e dal nostro senso del sé. Questo stato, o forma futura, che in realtà è piuttosto arcaico, è una fusione dei nostri esseri in un super-corpo onnipotente. È nudo e vulnerabile, coi suoi meccanismi esposti alla vista, eppure si adatta perfettamente al mondo di oggi; nella sua multiforme natura comunitaria, è abbastanza forte da assumere tutte le forze. Let yourself be seen!".
Anche nel XXI secolo, il recente furore dei social media che circonda Alexandria Ocasio-Cortez, ballerina freestyle e membro del Congresso degli Stati Uniti, ha dimostrato che lo spettacolo di qualcuno che danza senza scrupoli morali riesce ancora a far rizzare il pelo ai moralisti. Salutiamo dunque con gioia il terzo album del fervido e fiero trio art-dance di Toronto: Let Yourself Be Seen è la dichiarazione d'intenti più assertiva, ambiziosa e fradicia di groove che Trevor, Jaclyn e Allie Blumas abbiano mai fatto: il suono degli adepti e dei pensatori del dance floor che spara su tutti i fronti politici e personali, proprio nel momento in cui ne abbiamo più bisogno.
Anche se ai Doomsquad non è mai mancato il coraggio delle loro convinzioni, Let Yourself Be Seen alza la posta in gioco. Su Total Time del 2016 il trio spedì l'invito per liberare le menti, il corpo e lo spirito sotto forma di linee di basso sporche e disco jam ipnotiche. E tuttavia, il loro affidarsi a un'intuizione non dichiarata fece loro temere che molto del "messaggio e significato" contenuto nel disco fosse andato perso. Perciò, hanno adottato un approccio molto più diretto per il loro terzo lavoro con l'obiettivo di "cristallizzare ciò che i Doomsquad sono e cosa significano per noi. Ciò che abbiamo sempre saputo e che abbiamo messo in primo piano su questo disco è che i Doomsquad sono un progetto di protesta, di catarsi e di riconciliazione emotiva e spirituale attraverso la musica e, in particolare, attraverso la cultura della dance-music. Si tratta di attivare il corpo al livello fondamentale, in stati di cambiamento, rilascio e unione."
Ricco di influenze acid-house, West African disco, spiritual jazz, No Wave newyorkese e musica ambient new age, Let Yourself Be Seen emana un senso di energia vigorosa e corroborante. È un album per questi tempi politici difficili ed è carico di quell'impeto che "riporta la musica al corpo".
Ospiti del disco Ejji Smith, il cui virtuosismo chitarristico mette le ali a "Let It Go", e il compositore jazz israeliano Itamar Erez che aggiunge i suoi synth a "Emma".
"Le persone cambiano, le idee crescono," dice la band. "E l'entropia è intorno a noi. La paura che giace nei cuori del patriarcato d'élite presto svanirà, e il resto di noi si metterà al lavoro per riparare alla devastazione. E questo vale ogni piccolo pezzo di energia positiva."
Un album che onora gli antenati orientandosi verso un futuro per cui vale la pena lottare, ballare, un album che abbonda di energia positiva, luminosa, scintillante. E lungimirante.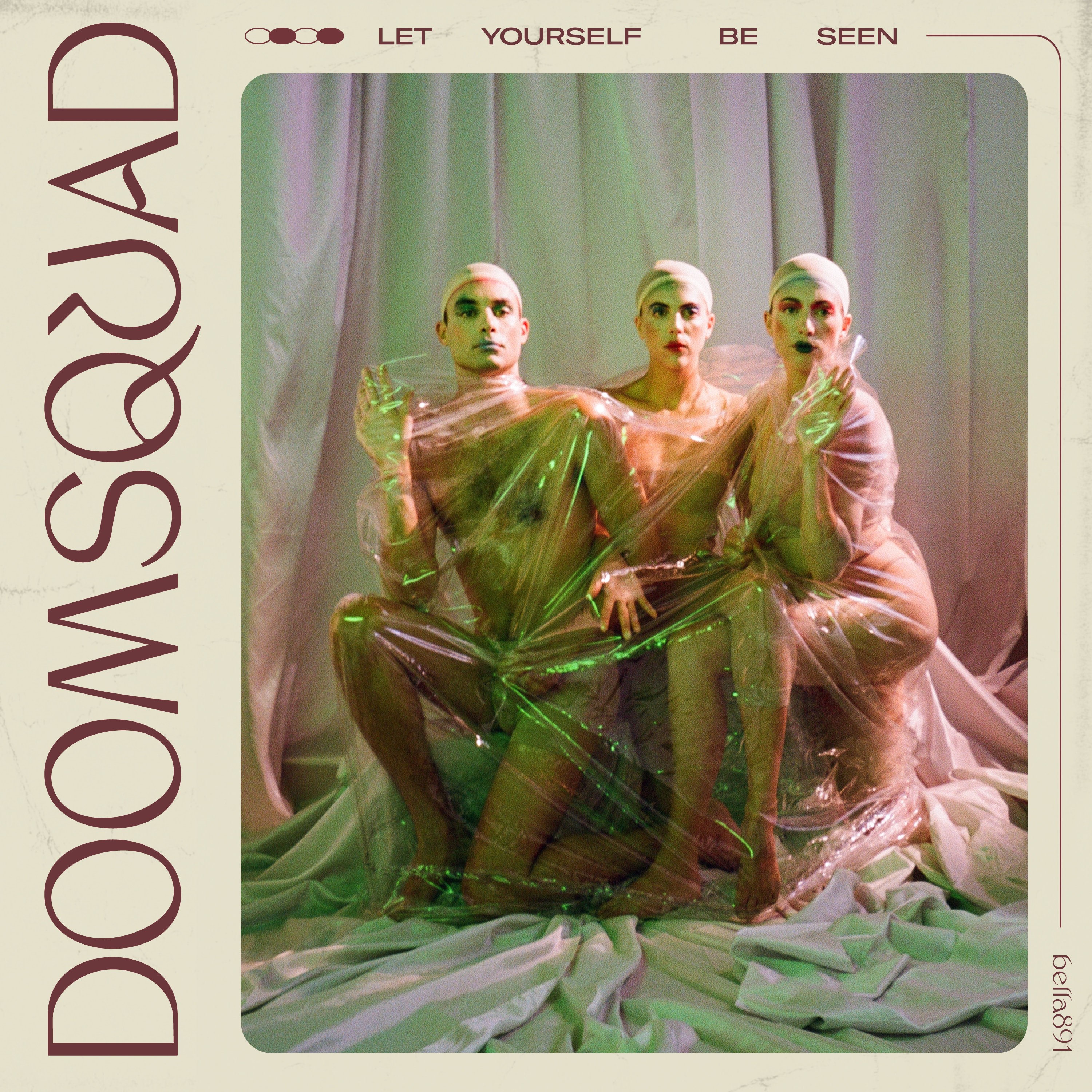 1. Spandrel
2. General Hum
3. Aimless
4. Let It Go
5. Emma
6. Spandrel II
7. Dorian's Closet
8. Let Yourself Be Seen
9. The Last Two Palm Trees In LA
10. Weather Patterns