Jonathan Wilson, cantante, polistrumentista e produttore discografico americano, torna in Italia per due imperdibili "Intimate Solo Performance" al Covo Club di Bologna e al Circolo Ohibò di Milano.
Le due date sono parte di un tour europeo che arriva dopo due anni in cui Wilson ha girato il mondo con due tour paralleli: quello per presentare il suo ultimo album "Rare Birds", uscito su Bella Union nel marzo 2018, e quello come musicista nella band di Roger Waters, con il quale ha collaborato alla scrittura e produzione di "Is This The Life We Really Want?", pubblicato nel 2017.
9 novembre 2019 - Bologna - Covo Club
Biglietto 20€ + d.p. - http://bit.ly/JW_Bo - Tessera HOVOC obbligatoria
Apertura Porte 21:30
Inizio concerto 22:30
Info: www.covoclub.it/bo

10 novembre 2019 - Milano - Circolo Ohibò
Biglietto 15€ + d.p. - http://bit.ly/JW_Mi
18€ in cassa - Tessera ARCI obbligatoria
Apertura Porte 21:30
Inizio concerto 22:30
Info: www.covoclub.it/bo
Prevendite disponibili sui circuiti Boxerticket ed Eventibrite a partire
dalle ore 9:00 di venerdì 26 luglio.
Originario del North Carolina ma residente a Los Angeles, Jonathan Wilson inizia la sua carriera nel 1998 fondando i Muscadine insieme a Benji Hughes. Dopo la pubblicazione di due album sull'etichetta Sire Records, la band si scioglie e Jonathan inizia a dedicarsi interamente all'attività solista che lo porterà a pubblicare il suo primo LP solo nel 2011. Si tratta dell'apprezzatissimo "Gentle Spirit", uscito nell'agosto 2011 su Bella Union ed entrato immediatamente nelle classifiche musicali inglesi ed europee. Dopo la pubblicazione di "Pity Trials and Tomorrow's Child", un altrettanto apprezzato EP in edizione limitata pubblicato da Bella Union in occasione del Record Store Day, nel 2013 arriva il secondo album "Fanfare" (Downtown Records / Bella Union). È un album che si distingue dal primo per una composizione meno asciutta, più "matura" e più complessa, cosa dovuta sia alle numerose collaborazioni con artisti del calibro di David Crosby, Roy Harper, Father John Misty, Graham Nash, Patrick Sansone (Wilco) e Jackson Browne, che a un maggiore utilizzo di strumenti diversi.
Nei cinque anni che separano "Fanfare" da "Rare Birds", il suo ultimo album uscito per Bella Union nel 2018, Jonathan Wilson ha portato avanti un'intensa attività di produzione musicale nel suo ormai celebre Five Star Studio. È stato il produttore di album di successo (e nominati ai Grammy) come "Pure Comedy" di Father John Misty, "Double Roses" di Karen Elson e ha collaborato con Roger Waters per il già citato album del 2017.
Anche "Rare Birds", come i lavori precedenti, è ricco di importanti collaborazioni (tra tutti basta citare Lana Del Rey, Father Jon Misty e Laraaji) ed stato salutato molto positivamente dalla critica: Rolling Stone Germania lo ha eletto album del mese a marzo, mentre per BLITZ Portugal è stato l'album dell'anno e per Rolling Stone Francia sia album dell'anno che album del mese. Di "Rare Birds", Billboard scrive "(A) most magnificent recording, one that is mandatory listening if you are in search of an immersive album rock experience in the 21st century."
Quello che porterà in Italia, nelle due date di Bologna e Milano, sarà un live del tutto inedito e interamente affidato alla sua bravura di musicista solista, prima di rituffarsi in una nuova avventura discografica con la pubblicazione di un nuovo album nel 2020.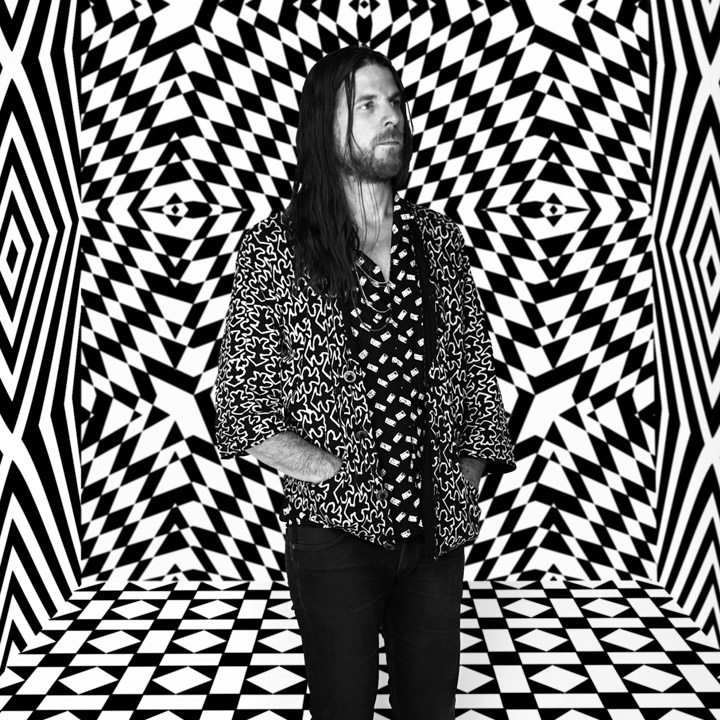 TAGS: