I RAINOVER annunciano l'atteso nuovo album NOX, in uscita il 17 aprile in digitale e l'8 maggio su supporto fisico su Wormholedeath Records.
Dopo Transcending the blue and drifting into rebirth (2013), il loro primo album acclamato dalla critica, i Rainover si sono presi il tempo necessario per scrivere un degno seguito e il processo li ha portati ad avventurarsi in suoni più oscuri, pur mantenendo le loro atmosfere distintive: il risultato è un'opera più matura, oscura e complessa.
NOX (parola latina per "notte" e nome di una divinità femminile notturna) perla di un'era oscura ormai imminente per gli esseri umani, che hanno voltato le spalle alla loro stessa natura – una notte eterna sulla Terra dopo che le forze della Natura sono state destabilizzate. NOX è anche una storia di avidità e sete di potere, ma anche di autorealizzazione. NOX è un campanello d'allarme – una adunata di entità ed emozioni, raccontata attraverso magia e misticismo.
L'album è stato prodotto da Carlo Bellotti con Jonathan Mazzeo ai Mathlab Recording Studio (Italia) e masterizzato da Dennis Koehne, mentre l'artwork è opera di Aégis Illustration.
Come precedentemente annunciato dalla band, il primo singolo "Lumina Omnia" vede la partecipazione di Anders Jacobsson, cantante dei Draconian, maestri svedesi del doom, e sarà lanciato tra un paio di settimane.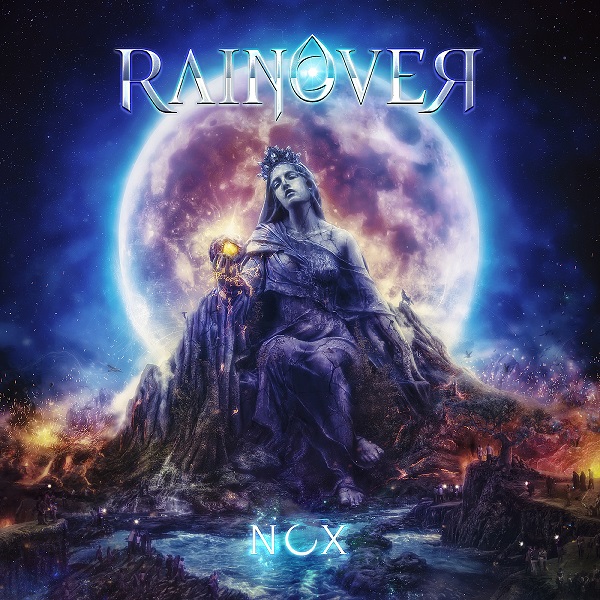 1. Lobo
2. A Constant Tide
3. Lumina Omnia
4. Æther
5. False Saturn Devours
6. The Shadowmen
7. Her Last Flight
8. Moon in Nox
9. E-motionless
10. Vertigo
11. Darkness Falls
TAGS: