Nadine Shah annuncia il suo quarto album in studio Kitchen Sink, in uscita il 5 giugno su Infectious Music, e condivide il video del primo singolo estratto "Ladies For Babies (Goats For Love)".
Il video è stato diretto da Matt Cummins e ha come protagonisti Shah e Craig Parkinson (Line Of Duty di BBC e Black Mirror).
Sul brano, Shah rivela: "Quando mio fratello era più giovane fece un commento sul sessismo e dipinse un uomo che abbracciava una capra con la scritta 'donne per bambini, capre per amore'. Mi è rimasto impresso, credo perché mi sembrasse un po' sciocco ma anche perché sapevo quale fosse il suo intento e ne riconoscevo il significato. Ho anche pensato ai brani che ascoltavo di più in quel periodo, brani che cantavo senza davvero riflettere sul loro significato. 'Ladies For Babies' è la risposta ad 'All That She Wants' degli Ace of Base. Ho invertito i generi e mi sono presa gioco di un uomo che da me, come moglie, si aspetta solo che io porti in grembo suo figlio e sia la donna trofeo che esegue i suoi ordini. Solo che in questo caso la sua amante è un animale da fattoria. Una buona parte del mio album tratta tematiche come il sessismo e la tradizione. Ma non è solo crudeltà, promesso."

Kitchen Sink segue l'album Holiday Destination, pubblicato nel 2017 e nominato ai Mercury Prize, che aveva brillantemente unito un messaggio politico ad un groove contagioso e aveva riscosso molto successo da parte della critica, tra cui l'AIM Award per "Independent Album of the Year", guadagnandosi un posto tra gli album dell'anno di BBC 6 Music al #7 e The Quietus al #5, ma anche di Loud And Quiet e The Line Of Best Fit.

Con la stessa determinazione, Shah adesso rivolge lo sguardo verso la sua casa, in un album che racconta la sua stessa storia, quella di una donna di trent'anni che deve affrontare le pressioni e le aspettative della società in cui vive. Questo nuovo lavoro racconta anche le storie di moltissime altre donne che ha incontrato e le loro esperienze, simili nella loro diversità.

Shah spiega ancora: "È un dialogo tra me e le mie amiche che hanno più o meno la mia stessa età. È come se il nostro tempo per avere dei figli stesse per scadere, quindi avvertiamo una sorta di panico. È come se da giovani avessimo programmato di fare certe cose ad una certa età. Se quando avevo 14 anni mi avessero detto che sarei arrivata ai 34 senza marito né figli non ci avrei mai creduto. E molte delle mie amiche con cui ho parlato hanno fatto la stessa cosa.

Tutte le amiche donne con cui sono cresciuta adesso hanno dei bambini. Ho visto delle complete idiote (scherzo, ovviamente!) diventare madri meravigliose. Sono felice per loro, davvero felice per loro. Mi preoccupo per loro quando dubitano di loro stesse e sono sempre pronta a dargli conforto quando ne hanno bisogno. Sono orgogliosa di loro. Ma allo stesso non puoi che paragonare la tua vita a quella delle persone che ti circondano ed ecco cosa proviamo io e molte altre donne tra i 30 e i 40 anni nella mia situazione. Sentiamo la pressione.

Per questo album ho parlato con molte donne. Donne che vorrebbero avere dei figli ma non ne hanno la possibilità, donne che potrebbero averne ma non ne vogliono, ho visti diversi scenari. Una mia buona amica, una donna di 50 anni, ha scelto di non avere figli e continua ad essere una delle mie musiciste preferite, nonché una delle persone più giovanili e positive che conosca. In questo album c'è anche la sua storia. Ho scritto di tante donne che adoro. Le neo-mamme, le rockstar, quelle che dubitano di loro stesse e che hanno bisogno del nostro supporto, quelle che stanno male ma mostrano una forza incredibile.

Ci sono tradizioni che si tramandavano da anni e ci imponevano modelli di vita, ma le cose stanno decisamente cambiando e sono orgogliosa di essere donna e di essere circondata da altre donne potentissime".
Puoi pre-ordinare Kitchen Sink su CD e vinile 180g. Da HMV e in altri negozi indipendenti potrai trovare il vinile opaco arancione in edizione limitata e sullo store dell'artista album autografati e bundle esclusivi.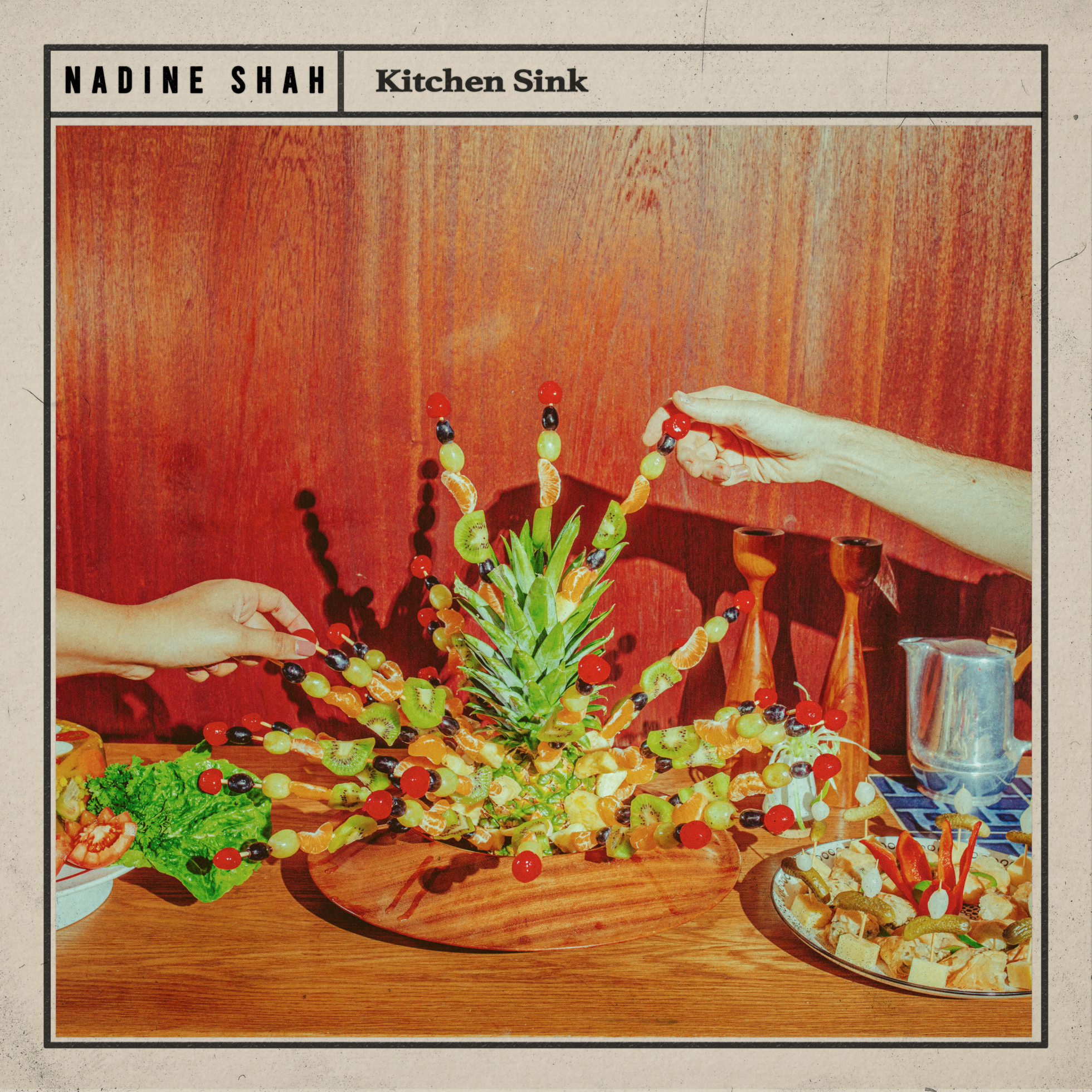 1. Club Cougar
2. Ladies For Babies (Goats For Love)
3. Buckfast
4. Dillydally
5. Trad
6. Kitchen Sink
7. Kite
8. Ukrainian Wine
9. Wasps Nest
10. Walk
11. Prayer Mat
TAGS: