Isabella Is Annoying (Ltd. 7
THE RELLIES, brillante e giovanissimo quartetto australiano, annuncia "Isabella Is Annoying", il singolo di debutto in edizione limitata (300 copie) su vinile 7". Disponibile dal 24 luglio via Damaged Goods Records.
The Rellies sono i fratelli Ryan (13 anni), chitarra e voce e Riley (11 anni), basso e voce; Jarlath (11 anni), batteria; Aiden (12 anni), chitarra. Provengono dal famigerato sobborgo di Sydney che si chiama Kings Cross. Cosa facevano in questo luogo assai poco raccomandabile? Imparavano a fare musica, ovviamente! Suonano insieme da quasi tre anni.
Ryan e Riley amano litigare durante le prove ma in realtà il loro amore più grande sono le chitarre vintage e le canzoni dei loro eroi: i Beatles. Ad Aiden e Jarlath pare andare bene qualsiasi cosa.
The Rellies suonano una miscela di indie, garage-punk e rock e il loro più grande successo, fino ad ora, è stato entrare a far parte della famiglia Damaged Goods e suonare dal vivo a Sydney in posti come The Oxford Arts Factory e El Rocco, dove hanno fatto venir giù i muri con le loro versioni garage-punk di "Helter Skelter" e una velocissima "Old Town Road", assieme a brani originali come "Isabella Is Annoying" e "Barinwaves".
Ma come lavorano sulle canzoni?
Riley e Ryan siedono a casa con la chitarra pensando ai testi e alle melodie che possano adattarsi a quei testi. Una volta terminato, al sabato portano la canzone al resto della band e la provano tutti assieme. Quindi si discute sul risultato e, se è buono, si decide in che punto della setlist sistemarla. "Questa canzone parla di Isabella," dice Riley, "una nuova ragazza arrivata nella nostra scuola. Alla fine lei inizia a maltrattarmi e io mi vendico con la canzone. Semplice, no?".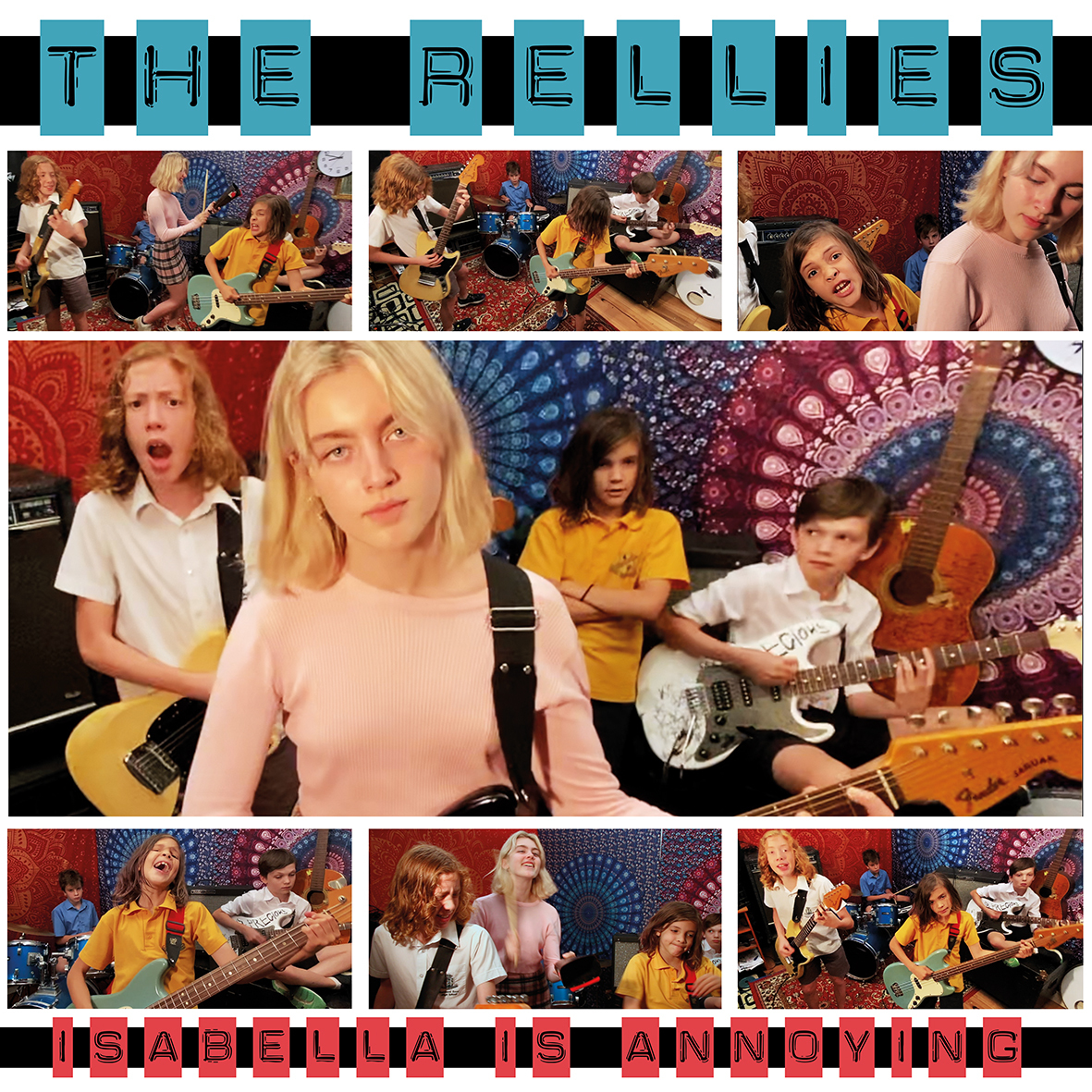 TAGS: