HURTS: il duo synth-pop britannico annuncia il nuovo album FAITH, in uscita il 4 settembre via Lento Records / The Orchard.
Dopo aver pubblicato qualche settimana fa il singolo Voices, testimonianza della natura rivoluzionaria e innovativa del sound pop della band, gli eclettici HURTS annunciano FAITH, il quinto album del duo in uscita il 4 settembre via Lento Records / The Orchard.
Il disco è il risultato di 2 anni di lavoro e riflette a pieno la parte più viscerale e personale della scrittura della band. Ad accompagnare l'annuncio la pubblicazione del secondo estratto, Suffer insieme al video visual visibile qui.

Caratterizzato da un sound pop quasi claustrofobico, Suffer scava nei recessi più profondi della psiche umana, con la voce di Theo Hutchcraft che parte quasi strisciando sul sound pulsante nella prima parte della canzone, fino ad arrivare a un forte coro di voci su una imponente linea di chitarra. La potenza del minimalismo di Suffer è in perfetto equilibrio con l'intensità della traccia, una riprova della natura e dell'abilità degli HURTS di protendere verso strade non convenzionali.

Se si esclude la natura estroversa dei due album precedenti, FAITH ci mostra l'oscura introspezione dei primi album della band: la crudezza di Exile del 2013 e la sincerità del loro disco d'esordio Happiness del 2010.
Il risultato è potente e concreto: una delle sessioni più oneste e dirette che il duo abbia mai avuto. FAITH spinge Theo e Adam oltre i confini, sia a livello personale che a livello artistico, per piegare la musica pop ed elevare le proprie abilità verso nuovi livelli.

"If you'd have told me when we started it, how coherent, powerful, and authentic it is, many months later, I probably wouldn't have believed you," ha affermato il polistrumentista Adam Anderson. "At one stage, I thought we had no chance.".
FAITH è un album nato da momenti di crisi. Anderson nel 2017 aveva apertamente raccontato in una lettera della sua personale battaglia contro la sua malattia mentale, condividendo la sua personale lotta contro ansia e depressione, mentre le prime sessioni di registrazione del nuovo lavoro discografiche sono state scandite dai conflitti del cantante Theo Hutchcraft con i propri demoni, che lo hanno fatto vacillare sul fatto che la band avrebbe potuto continuare o meno.

"I was physically and mentally absolutely exhausted," ha detto Hutchcraft, riferendosi al periodo successivo al loro ultimo tour del 2018. "To the point where I was at breaking point. I had to stop and not do anything for a while because I couldn't think, I couldn't focus, or anything. And I didn't know what the future held really. I didn't know if we'd make another album again."

Anche durante il lock down dovuto alla pandemia per il COVID-19 gli HURTS non si sono mai fermati. Hanno scelto Instagram Tv come piattaforma per presentare la loro prima performance del singolo "Voices", utilizzando una tecnologia video a 360° per offrire ai propri fan un'esperienza il più coinvolgente possibile. Hanno inoltre utilizzato l'app di Telegram per creare un canale diretto con il pubblico dando di volta in volta degli indizi enigmatici sulle loro pubblicazioni.

Gli HURTS, Theo Hutchcraft e Adam Anderson, sono un duo che si è fatto conoscere in breve tempo in tutto il mondo vincendo diversi e numerosi premi e vendendo milioni di dischi senza esser sceso, però, a compromessi con la propria natura artistica, sempre protesa verso l'innovazione musicale.
Voices è la testimonianza, oggi, di questo bisogno di rivoluzione e di costante cambiamento intrinseco al duo, sin dai suoi esordi. Uno spaccato rappresentativo della musica che verrà nei prossimi mesi.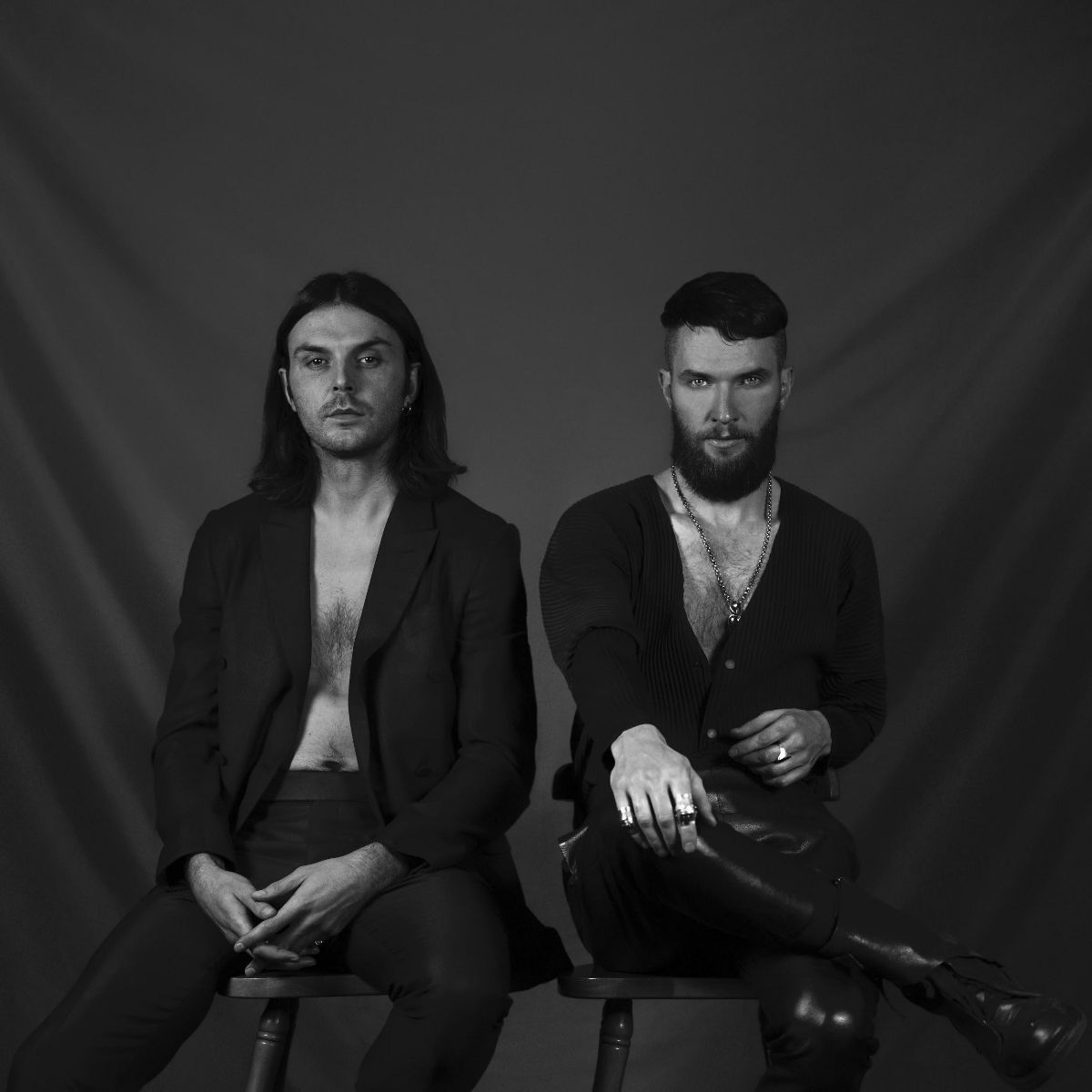 01. Voices
02. Suffer
03. Fractured
04. Slave To Your Love
05. All I Have To Give
06. Liar
07. Somebody
08. Numb
09. Redemption
10. White Horses
11. Darkest Hour
TAGS: