Vi siete persi qualche recensione? Volete essere sicuri di aver letto tutto o che nulla vi sia sfuggito? Ecco tutto quello che abbiamo pubblicato nella settimana 20-26 Luglio.
Review
Bury Tomorrow, Cannibal – Il Disco della Settimana
Da sempre orgogliosamente metalcore, i Bury Tomorrow ci regalano il nuovissimo Cannibal. Poco più di 40 minuti di puri riff feroci e melodie in contraltare, che scivolano come seta e bruciano come fuoco greco tra orecchie e vene. Ready, listen, repeat.
di Laura Floreani
https://www.loudd.it/recensione/cannibal/bury-tomorrow_4846
Alex Cremonesi, La prosecuzione della poesia con altri mezzi
Tanto laboratorio, alambicco, bilancino, ma così poca anima. Nulla urtica, nulla nuoce, nulla incanta veramente. È così sciapa la colonna sonora di un sommovimento speculativo che "crea spazi liberi" e "si oppone"?
di Andrea C. Soncini
https://www.loudd.it/recensione/la-prosecuzione-della-poesia-con-altri-mezzi/alex-cremonesi_4863
Nicole Atkins, Italian Ice
Sono undici le canzoni in scaletta con cui la Atkins intesse, con eleganza e rigoglio di arrangiamenti, un coloratissimo melange di pop, soul, blues, funky e psichedelia: i piedi ben piantati nel presente, ma lo sguardo rivolto agli amati anni '60.
di Nicola Chinellato
https://www.loudd.it/recensione/italian-ice/nicole-atkins_4811
Nadine Shah, Kitchen Sink
Sessismo e tradizione sono le tematiche del quarto lavoro di Nadine Shah, un album che la conferma una raffinatissima songwriter portavoce di una prospettiva esclusivamente femminile.
di Roberto Briozzo
https://www.loudd.it/recensione/kitchen-sink/nadine-shah_4813
The Beths, Jump Rope Gazers
I The Beths erano attesi al varco. In un'epoca che ha visto un eccessivo moltiplicarsi di band alla ricerca spasmodica di una visibilità sempre più difficile da ottenere, arrivare al secondo disco, oltretutto dopo aver suscitato un discreto hype con la prova d'esordio, costituisce senza dubbio un'occasione da non perdere.
di Luca Franceschini
https://www.loudd.it/recensione/jump-rope-gazers/the-beths_4845
Paul Weller, On Sunset
Un disco che racchiude la cifra stilistica di Weller, dagli echi Style Council all'intimismo rilassato di True Meanings.
di Nicola Chinellato
https://www.loudd.it/recensione/on-sunset/paul-weller_4855
Making Movies
Alfonso Cuarón, Gravity
Che Alfonso Cuarón abbia un feeling particolare con la costruzione delle immagini e delle inquadrature lo sappiamo da tempo, il lavoro magnifico sulle stesse effettuato con questo Gravity, in gran parte digitale, è stato bissato dal bianco e nero del successivo Roma per il quale il regista messicano si è superato andando a conquistarsi il suo secondo Oscar per la regia (al momento ne ha 4 a suo nome, i suoi film parecchi di più).
di Dario Lopez
https://www.loudd.it/recensione/gravity/alfonso-cuarn_4880
Martin Campbell, Lanterna Verde
Nel periodo successivo alla sua uscita, questo Lanterna Verde fu sbertucciato in tutte le maniere, aspramente criticato anche dai fan del personaggio, lo stesso Ryan Reynolds si disse insoddisfatto dell'esperienza negando un suo eventuale coinvolgimento in un ipotetico sequel, anche gli incassi al botteghino andarono maluccio.
di Dario Lopez
https://www.loudd.it/recensione/lanterna-verde/martin-campbell-_4824
Marco Bellocchio, Il traditore
Con Il traditore Marco Bellocchio torna a raccontare la storia e la cronaca del nostro Paese come già fatto in passato con opere apprezzate quali Buongiorno notte, Vincere o Bella addormentata.
di Dario Lopez
https://www.loudd.it/recensione/il-traditore/marco-bellocchio_4665
Speakers' Corner
Katia Pesti, Il respiro armonico del tempo
Le forme di queste composizioni sono non-forme, sono momenti condivisi che poi evaporano se non li fermiamo nella coscienza… non serve a niente la memoria, non è musica per la memoria… è musica per la consapevolezza, è musica per l'esperienza di vita.
di Paolo Tocco
https://www.loudd.it/recensione/il-respiro-armonico-del-tempo/katia-pesti_4905
The Bookstore
Herman Hesse, Narciso e Boccadoro
Se si desidera comprendere al meglio l'attività letteraria di Hermann Hesse (tra narrativa, saggistica, critica e poetica), è necessario soffermarsi su alcuni eventi della sua vita che sono stati determinanti per la formazione del suo pensiero e che sono allo stesso tempo punto di partenza e filo conduttore di tante storie differenti che però hanno sempre un minimo comune denominatore: la ricerca dell'Io.
di Mary Pellegrino
https://www.loudd.it/recensione/narciso-e-boccadoro/herman-hesse_4882
Re-Loudd
Cornershop, When I Was Born For The 7th Time
When I Was Born For The 7th Time è un equilibrato compendio di pop e musica indiana, di rumori, campionamenti e melodie anni '60, tutte brillanti, fresche e ispiratissime.
di Nicola Chinellato
https://www.loudd.it/recensione/when-i-was-born-for-the-7th-time-/cornershop-_4752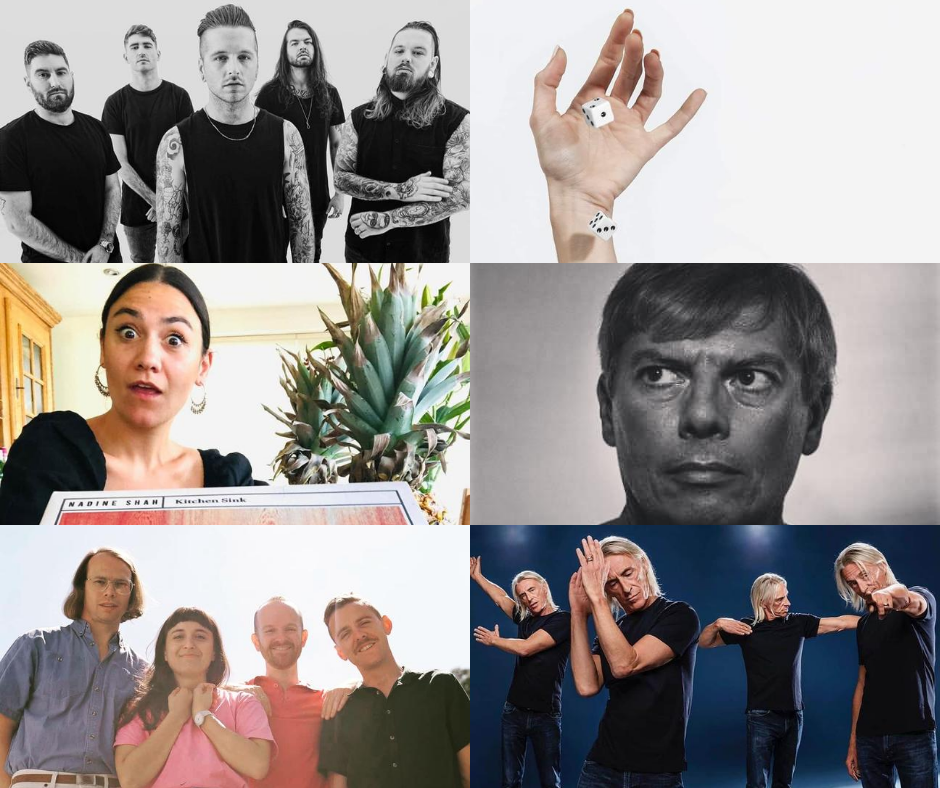 TAGS: