"Hiding In Plain Sight", il nuovo album dei WorldService Project, in uscita a fine settembre. Tutti i dettagli.
"Hiding In Plain Sight" è il quinto album dei britannici WorldService Project, il terzo per RareNoise Records, con il quale la punk-jazz band guidata dal tastierista e cantante Dave Morecroft lancia un nuovo sguardo, come sempre sferzante e sardonico, alla società contemporanea in apparente crisi. Per quest'ultima incarnazione del WorldService Project, Morecroft ha messo insieme una band snella, in grado di muoversi agilmente negli stretti percorsi creati dal compositore, tra la disciplina tesa dell'avant-funk e i feroci colpi di improvvisazione. Troviamo ancora il bassista e vocalist Arthur O'Hara, pilastro della band dal 2015, mentre il resto è un miscuglio alchemico di nuovi arrivati: il sassofonista Ben Powling, il batterista/percussionista Luke Reddin-Williams e, presente su quattro dei nove brani dell'album, il trombonista Kieran McLeod. Insieme danno vita a un sound che cammina sulla corda tesa tra l'esplorazione di precisione avant-funk e il free-form, ponendo un ponte tra le epoche del punk-jazz inglese degli 00 (Acoustic Ladyland, il collettivo F-IRE) e i moderni groove psych-jazz di The Comet Is Coming e Sons of Kemet.

Il senso del titolo del nuovo album è rappresentativo fenomeni un tempo nascosti che sono diventati pienamente visibili recentemente, mostrando allo stesso tempo le crepe della società contemporanee. "In tutto il mondo, le fratture nelle nostre società si sono approfondite. Sono state lì per tutto il tempo, ma ora ne siamo diventati veramente consapevoli a causa dei social media e della progressiva polarizzazione delle posizioni" - spiega Morecroft - "I politici un tempo dovevano almeno fingere di essere uomini di Stato, far credere di fare qualcosa per il bene di tutta la popolazione. Ora l'intero meccanismo è stato spazzato via e sembra non avere più importanza". Nella patria di Morecroft egoismi e bugie sono stati messi sotto i riflettori dal referendum per la Brexit (in seguito al quale Morecroft si è trasferito definitivamente a Roma), mentre oltreoceano si assisteva alla nauseante ascesa di Donald Trump. E l'album arriva mentre lo sconsiderato interesse personale di alcuni leader ha condannato le loro popolazioni a soffrire più del dovuto per una pandemia globale. "Abbiamo sempre cercato di promuovere un messaggio di compassione e di solidarietà. Siamo sempre stati desiderosi di celebrare le nostre differenze, ma anche di evidenziare le disuguaglianze che non fanno che aumentare nel mondo. Forse quel messaggio non è stato abbastanza esplicito, così ora lo abbiamo reso ancora più chiaro, cosa che è diventata sempre più importante per me man mano che invecchio e divento più convinto delle mie opinioni, oltre che più audace in quello che sono disposto a dire".
E' dunque con questo spirito che la band di Morecroft realizza il suo album più duro e viscerale, tanto rabbioso quanto contagioso. Ad aprire il disco troviamo "Deeper" in cui i riverberi del sax di Powling sono accompagnati da un ritmo funk-jazz e da una sfumatura di EDM stroboscopica ai bordi. Una lugubre linea di basso è in primo piano in "Pomped Up Freddy", in cui si racconta del paragone, nell'intenzione denigratorio, che un giornalista fece tra Morecroft e il frontman dei Queen. "Solo che io non l'ho affatto preso come un insulto", spiega Dave. "Non avrei nemmeno mai sognato di essere paragonato a Freddie Mercury". In "Where Am I" una tagliente melodia di sax si distende su una languida base di basso e tastiere, riflettendo l'influenza del produttore Liran Donin e della sua band, i Led Bib. Nella successiva "Sex Lies Lies and Lies" Morecroft si esibisce in uno spoker word in italiano contro le circostanze politiche e personali che hanno portato Morecroft a sradicare la sua vita e a stabilirsi a Roma. Anche "The Kipper and the Pie" è dedicata in modo sprezzante al Regno Unito, riferendosi alle bugie spudoratamente messe in fila dal premier Boris Johnson nel tentativo di nascondere le conseguenze della Brexit. Dopo la dirompente danceathon in cui ritroviamo il personaggio di Mr. Giggles intitolata"The Higgly Giggly Wiggly Wo", "Vendetta" rappresenta il punto culminante della violenza dell'album, prima di permettere all'umore di oscillare in una direzione più ottimistica con "Europhiles" e con la finale "Onward", in cui i WSP indicano un futuro più luminoso in cui non solo sperano ma credono con tutto il cuore.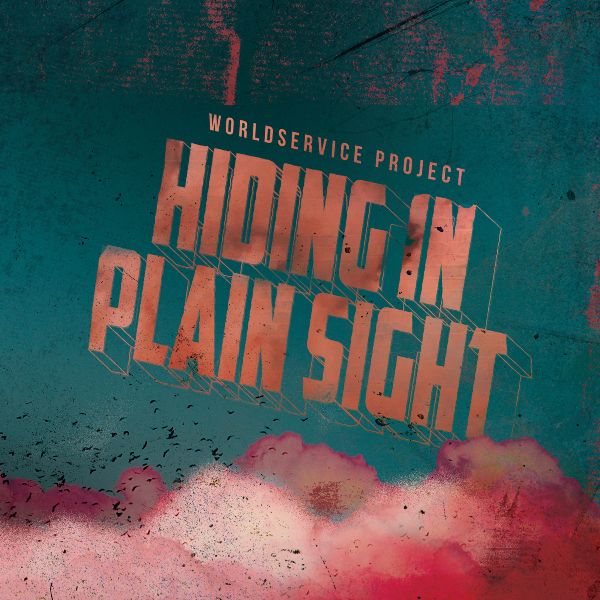 01. Deeper
02. Pomped-Up Freddie
03. Where Am I?
04. Sex, Lies, Lies and Lies
05. The Kipper And The Pork Pie
06. The Higgly Giggly Wiggly Wo
07. Vendetta
08. Europhiles
09. Onward


Dave Morecroft – Keyboards / Vocals
Ben Powling – Saxophones
Arthur O'Hara – Bass / Vocals
Luke Reddin-Williams – Drums / Percussion
+
Kieran McLeod – Trombone (tracks 2,6,8,9)
TAGS: