BOrder.
E' disponibile da ier, 1° Settembre, su SPOTIFY "We Don't Exist", l'EP di debutto dei BOrder. Guarda il video di "Double Rainbow".
Già a Giugno, col singolo "Double Rainbow", il duo bolognese ha fatto parlare di sè ai quattro angoli del globo, con passaggi radio dagli Stati Uniti alla Francia alla Nuova Zelanda.
Un manifesto radicale, una presa di posizione in favore dei diritti civili a colpi di synth e beats, supportato da un video - definito dal blog US Ice No Fruits "a technicolour maelstrom"- che mischia Trump, il Papa, Pride Parade e danze tribali.
"We Don't Exist", 4 tracce per poco più di 17 minuti, allarga il vortice creativo con la voce di Erika, di imprinting Alternative Rock, che si amalgama perfettamente su ritmi ossessivi di matrice marcatamente Punk, Industrial, EBM.
Un match fra The Cramps e The Prodigy, fra Siouxie e Atari Teenage Riot.
L'EP è stato registrato nel Settembre 2019 al LOTO Studio, con la produzione di Gian Luca Lo Presti.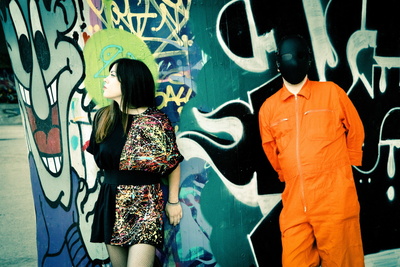 Demi More ed Erika si incontrano per la prima volta nel 2017 in Via del Pratello, da sempre il fulcro dei movimenti della contro-cultura bolognese.
Entrambi condividono la passione per l'elettronica pesante, il post punk e il garage rock, e hanno alle spalle numerose esperienze nel campo della musica, del teatro e delle performance arts. Demi era stato invitato nel 2012 a esibirsi al Lollapaloza tedesco, ed Erika era reduce da diverse collaborazioni, fra cui un progetto di musica sperimentale con Greta dei Rev Rev Rev. Demi all'epoca cercava una voce femminile per un duo "elettro hard": gli ascolti entusiasti e condivisi di The Prodigy, Siouxsie and the Banshees, The Cramps, Garbage creano subito un punto d'incontro e un'intesa perfetti.
Unico neo, una visione leggermente diversa sull'utilità e il senso dei confini politici fra Nazioni.
"Chiameremo la band BOrder. – decise Erika – perchè i confini non esistono:"'
A Giugno 2018 i BOrder. lasciano finalmente la sala prove, per esibirsi sul palco del leggendario Covo Club di Viale Zagabria a Bologna in occasione dell'Hammer Festival, un evento unico che coinvolge band storiche della scena emiliana, in memoria del celebre fumettista Marcello Albano, che ha lavorato per Warner Bros e Marvel su personaggi come Conan, Spider Man e Bugs Bunny.
Con un sound estremo, ballabile e privo di compromessi che gli procura velocemente un buon seguito, Demi ed Erika entrano nel Settembre 2019 al LOTO Studio, dove, con l'aiuto del produttore Gian Luca Lo Presti, realizzano il loro primo EP "We Don't Exist", pubblicato l'1 Settembre 2020.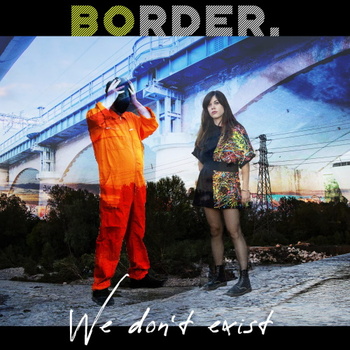 TAGS: