SHINEDOWN annunciano il nuovo album PLANET ZERO, in uscita il 22 aprile su Atlantic Records. Ascolta la title-track.
Gli Shinedown, band rock multi-platino, pubblicano oggi il loro primo brano dal titolo "Planet Zero", title track del loro settimo album in studio in uscita il 22 aprile su etichetta Atlantic Records. "Planet Zero" volge uno sguardo ai problemi da affrontare: la cultura che si sta impoverendo, gli effetti corrosivi dei social media sulla salute mentale e la società e la divisione sempre più tossica tra coloro che hanno ideologie diverse. Caratterizzato dal suono esplosivo degli Shinedown, il singolo "Planet Zero" mette in evidenza le pericolose conseguenze che ci saranno quando tutto andrà troppo oltre e cominceremo a non avere più rispetto per coloro che hanno opinioni diverse dalla nostra e compassione per gli altri.
Ascolta il nuovo singolo (qui) e pre-ordina Planet Zero (qui). Con il pre-order dell'album si riceverà come instant download "Planet Zero". A proposito del nuovo album, il frontman Brent Smith e il bassista e produttore Eric Bass dicono nell'intervista rilasciata a Billboard
Dice Brent "Se ci chiudiamo nei confronti del prossimo, ci lasciamo dividere dalle informazioni che consumiamo e dal modo in cui ci parliamo, perdiamo la nostra umanità. Quando guardi al di fuori del tuo telefono, vedrai che ci sono così tante persone che fanno cose buone e cercano di prendersi cura l'una dell'altra. Ma stiamo iniziando a vedere parti della società scivolare nell'ignoto. Planet Zero è stato scritto per tutti noi. Il fatto è che siamo tutti qui su questo pianeta, qualunque cosa accada, quindi è tempo di andare avanti davvero insieme con empatia, perseveranza e forza. Detto questo... benvenuto a PLANET ZERO".
Negli ultimi due decenni gli Shinedown hanno consolidato il loro status di una delle più vitali e lungimiranti band del rock moderno. "Planet Zero", l'album più ambizioso e magistralmente realizzato dalla band fino ad ora, è una saga di alto concetto, ultra vivida e visceralmente carica. Uno sguardo critico ma ottimista alle fratture di una società che ha subito molte sfide negli ultimi anni, l'album è in parte un commento sociale e in parte un'esplorazione approfondita della psiche umana. Prodotto da Eric Bass (che ha anche prodotto l'acclamatissimo album della band del 2018 ATTENTION ATTENTION , certificato ORO in US) e registrato al Big Animal Studio di Bass nella Carolina del Sud, "Planet Zero" abbina una coinvolgente visione del mondo con la rimozione dell'autoritarismo con un suono deliberatamente puro. L'album è arricchito da intermezzi con Cyren, un personaggio robot insidioso e inquietante che appare durante il viaggio di Planet Zero. Mentre una cruda ferocia alimenta gran parte di Planet Zero in brani come "The Saints of Violence and Innuendo", "No Sleep Tonight" e "America Burning", c'è anche speranza, trionfo e promemoria che tutti abbiamo bisogno l'uno dell'altro nelle canzoni come "Daylight", "Disfunzionale You" e "A Symptom of Being Human". Dopotutto, è l'appassionata lotta per l'unità della band che è stata a lungo al centro della loro produzione creativa e ha profondamente influenzato la realizzazione di Planet Zero.
Gli Shinedown sono state una delle prime band a raccogliere fondi per l'organizzazione no-profit Direct Relief nei primi giorni della pandemia di COVID-19, raccogliendo oltre $ 400.000 con il loro singolo "Atlas Falls".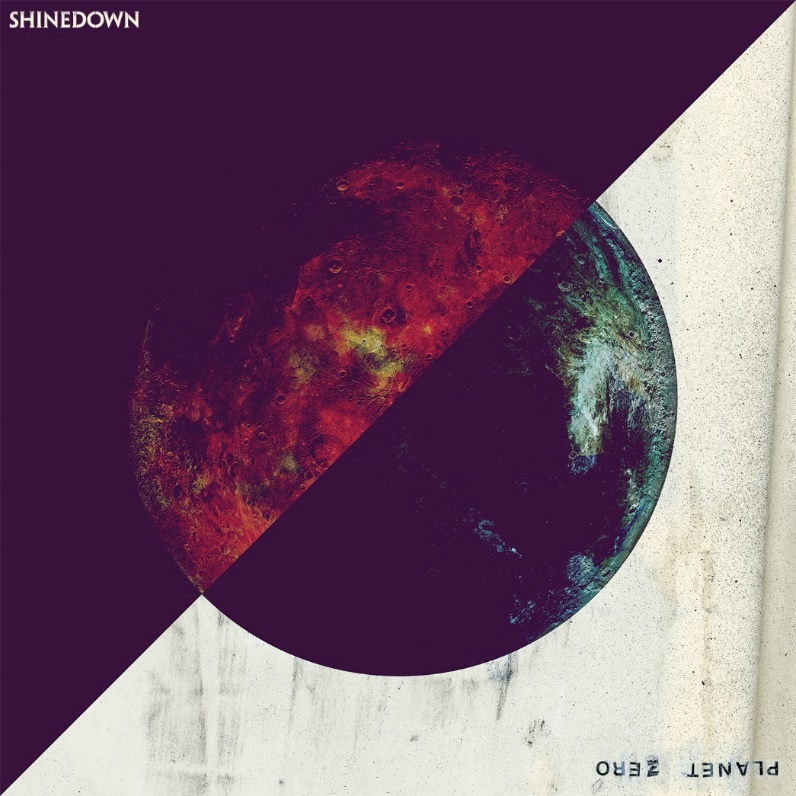 PLANET ZERO TRACKLIST:
2184
No Sleep Tonight
Planet Zero
Welcome
Dysfunctional You
Dead Don't Die
Standardized Experiences
America Burning
Do Not Panic
A Symptom Of Being Human
Hope
A More Utopian Future
Clueless And Dramatic
Sure Is Fun
Daylight
This Is A Warning
The Saints Of Violence And Innuendo
Army Of The Underappreciated
Delete
What You Wanted