Praise A Lord Who Chews But Which Does Not Consume; (Or Simply, Hot Between Worlds)
YVES TUMOR annuncia il nuovo album PRAISE A LORD WHO CHEWS BUT WHICH DOES NOT CONSUME; (OR SIMPLY, HOT BETWEEN WORLDS) in uscita il 17 marzo su WARP.
Gli Yves Tumor hanno annunciato che il loro album più completo e atteso, Praise A Lord Who Chews But Which Does Not Consume (Or Simply, Hot Between Worlds), uscirà il 17 marzo via Warp Records con un tour mondiale che inizierà al Coachella Festival.
L'album raggiunge nuove vette artistiche per il progetto attraverso un arco visionario che abbraccia rock, psichedelia ed elettronica in un'inquietante ricalibrazione e reinvenzione della musica pop, spostando e alterando ambiziosamente i confini dell'arte e della cultura contemporanea. Questa è la dichiarazione più intima e personale di Yves Tumor, che guida l'ascoltatore attraverso un viaggio spirituale concettualmente molteplice - intrecciando in modo circolare l'oscurità alla luce, il pop all'innovazione, la cacofonia alla calma ecclesiale.
Riprendendo da dove si era interrotto il singolo "God is a Circle" di novembre, l'inebriante melange di melodie coinvolgenti e arrangiamenti avventurosi dell'album è dimostrato in modo appropriato da "Echolalia", il nuovo singolo + video condiviso insieme all'annuncio. Il singolo è accompagnato da un video surreale, realizzato dal collaboratore di lunga data Jordan Hemingway, che rende un omaggio trasgressivo e cruento ai Viaggi di Gulliver.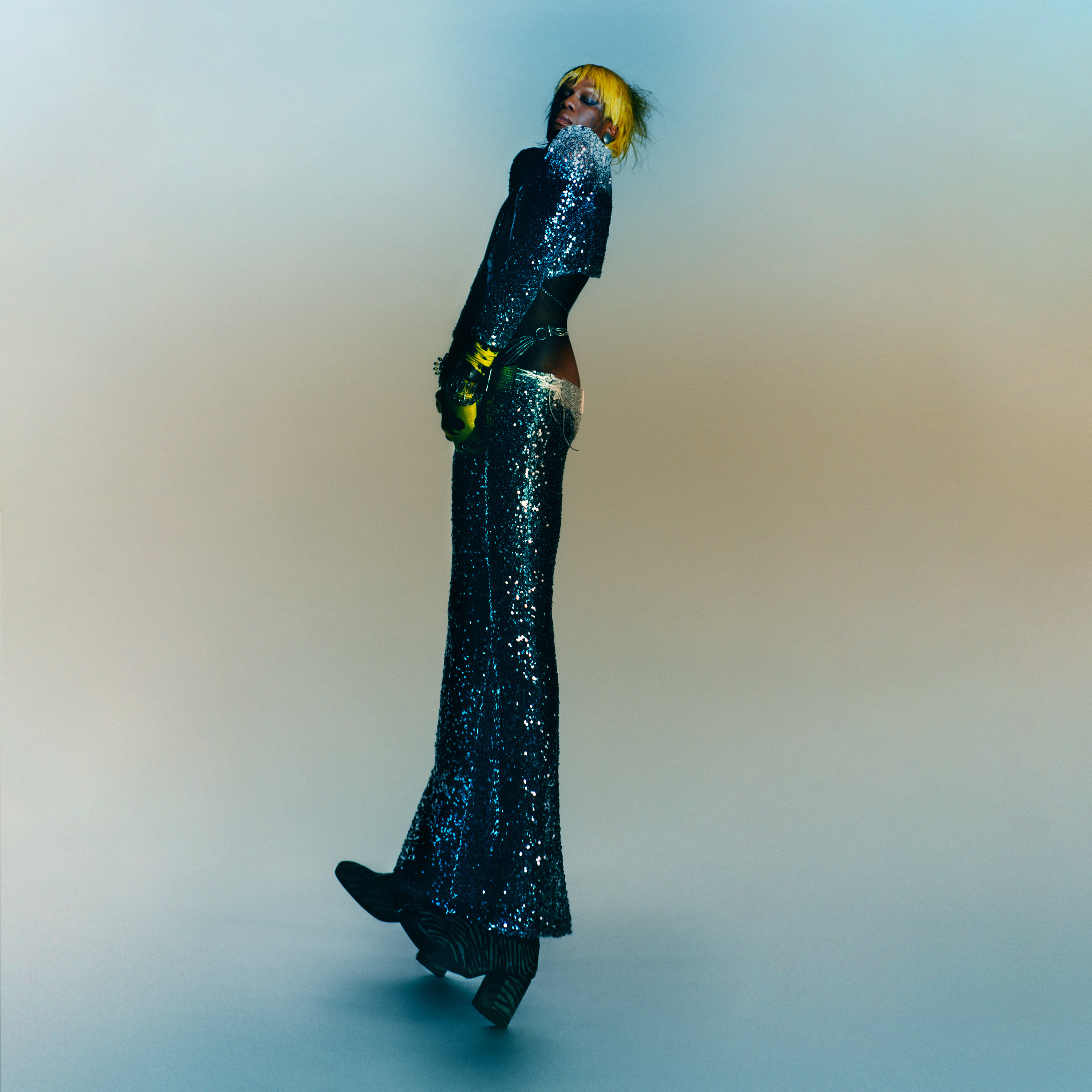 Praise A Lord Who Che Chews But That Does Not Consume; (Or Simply, Hot Between Worlds) è prodotto da Noah Goldstein (Frank Ocean, Rosalía, Drake, Rihanna, Bon Iver) e mixato da Alan Moulder (My Bloody Valentine, Nine Inch Nails), che conferisce all'album una firma sonora che agisce come una distillazione e un'amplificazione del lavoro precedente di Yves. L'estetica viscerale dell'album è rafforzata dai preziosi contributi dei collaboratori di lunga data Chris Greatti (Yungblud, WILLOW), Yves Rothman (Girlpool, Amaarae) e Rhys Hastings, che fondono moderazione e caos in una chiarezza soul. In tutto ciò Yves manifesta la propria visione di diluire la realtà dando un significato all'astratto e permettendo alla dissonanza di essere vista e sentita come armonia.

L'uscita segna il seguito formale dell'acclamato EP The Asymptotical World del 2021 e del precedente album Heaven To A Tortured Mind del 2020, che hanno entrambi suscitato una cavalcata di elogi da parte della critica, compresi i riconoscimenti di fine anno di New York Times, Wall Street Journal, Rolling Stone, Pitchfork, the FADER, NPR e altri ancora. Yves Tumor incarna e controlla il potere unico e influente di ridefinire la musica pop così come la conosciamo, con molto altro da venire.