"ONE STEP FORWARD, TWO STEPS BACK" è l'album d'esordio degli ELEPHANTS IN THE ROOM. In uscita per MZK Lab via Artist First.
One Step Forward, Two Steps Back, album di esordio della giovane rock band romana Elephants in The Room, già nominati artisti del mese su MTV New Generation, in alta rotazione su Radio Rock con il brano Chaos e che ha partecipato all'ultima edizione di X-Factor. L'album è una miscela esplosiva di rock, prog, funk i cui tratti distintivi sono l'attitudine internazionale, il groove e l'ecletticità. Nelle prossime settimane è prevista anche l'uscita della versione in vinile.

"Un passo avanti per uscire dalla stanza. Due indietro per ritrovare consapevolezza. Così gli 'elefanti nella stanza' girano e rigirano su se stessi in cerca della propria meta. Una costante ricerca che dona forza ai più coraggiosi, aprendo le porte ad un lungo viaggio, fatto di un passo dopo l'altro" - Elephants In The Room.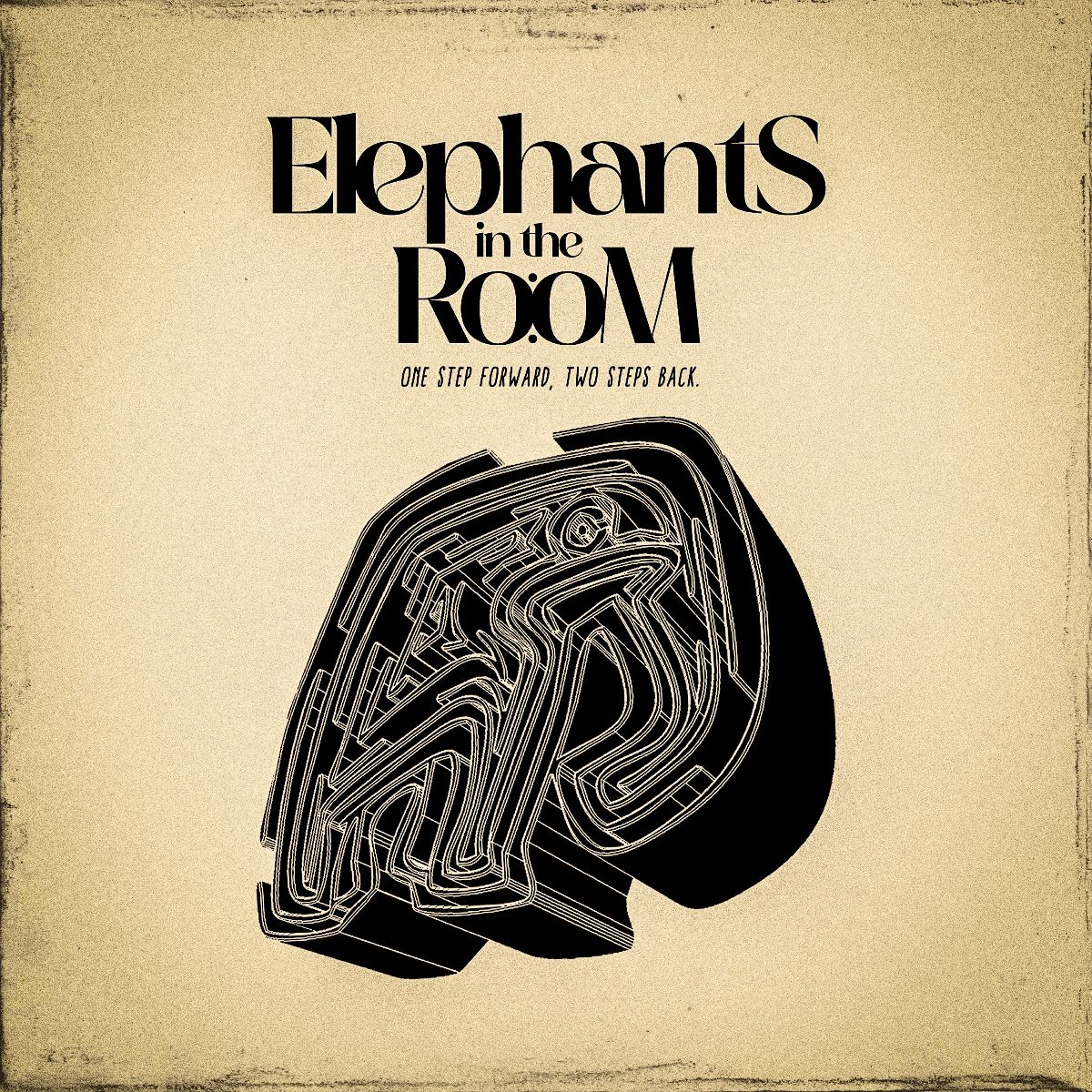 CREDITS
Produzione: MZK Lab
Editore: MZK Lab Srl
Studio: Muziki Factory
Testi e musiche: Daniele Todini, Emanuele Stellato, Eric Borrelli
Mix e mastering: Marco Gargani, Cristian Buccioli
Project manager: Jacopo Mancini, Marco Gargani

TRACKLIST
1. CHAOS
2. SHOULD BE RUNNING
3. SUPERSTITION (Stevie Wonder Cover)
4. BABY
5. I'LL BE WAITING
6. I LOVE IT
7. SOMETHING ABOUT YOU
8. WASTE OF TIME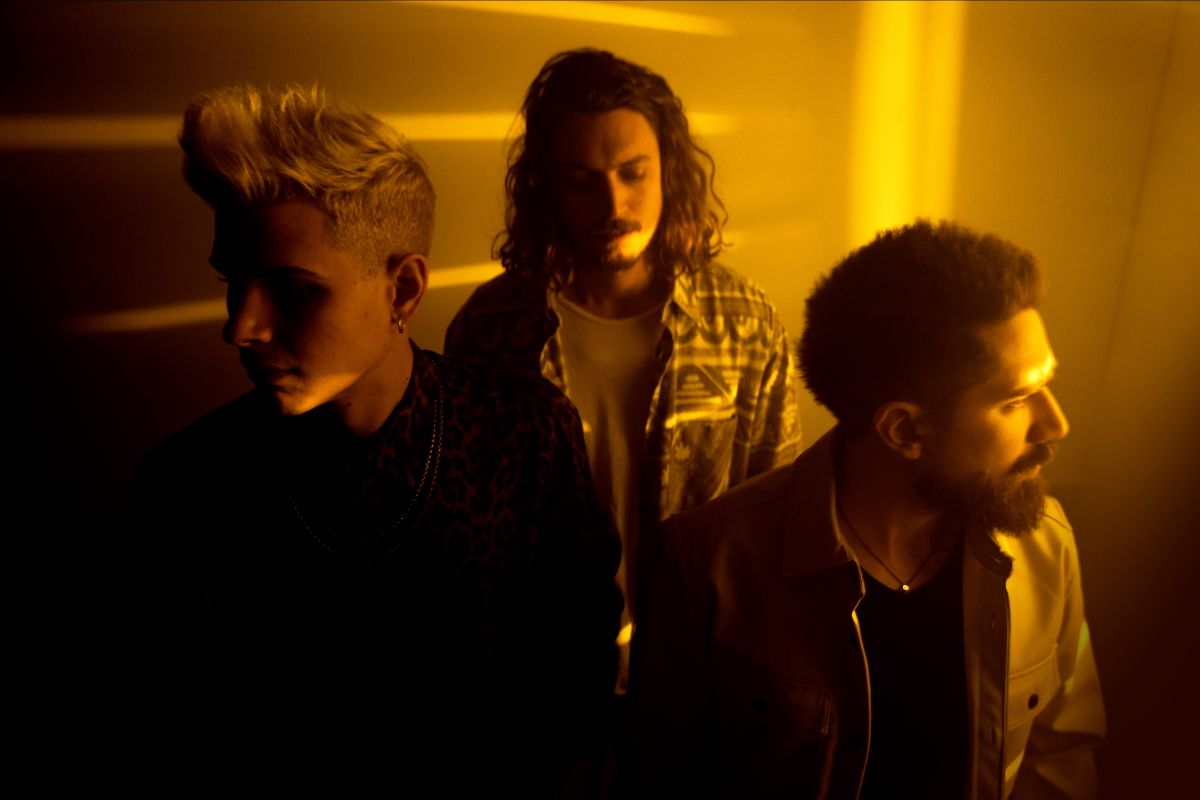 TRACK BY TRACK
Chaos - in questo mondo difficile non ci è consentito scegliere dove nascere. Per alcuni è più semplice ma per altri sopravvivere è una lotta continua sia contro quello che ci circonda sia con noi stessi. Trovare la forza è difficile ma se ci riesci hai vinto la battaglia.
Should be running - tutti noi abbiamo un bagaglio scomodo che trasciniamo da tempo. Viviamo continuamente con la paura di poterlo rivivere ma fortunatamente esistono persone che anche solo con la loro presenza ti curano l'anima.
Baby - hai presente quando lei dice di amarti ma vorrebbe allo stesso tempo cambiare tutto di te? Esatto.. una relazione tossica. Non ti accorgi di niente finché non è troppo tardi.
I'll be waiting - incontrare la propria anima gemella è difficile se non impossibile. Basta qualche sguardo per innamorarti e immaginare una vita insieme. Ma se lei è già fidanzata.. non ti resta che attendere.
I love it- Estate, festa in piscina con gli amici, esiste qualcosa meglio di questo? Ovviamente sì, tu. Nonostante le litigate, le gelosie e i pianti sei la persona che mi fa amare la vita.
Something about you - Ci abbiamo provato da adolescenti, ci abbiamo provato da ragazzi e ci abbiamo provato anche da adulti ma niente da fare. Ci amiamo ma siamo troppo diversi, purtroppo non posso essere quello che vuoi tu.
Waste of time - Per alcuni il percorso è già scritto ma per altri va modificato in corso d'opera. C'è chi tira dritto fino al raggiungimento dei propri obbiettivi e chi invece si distrae spesso durante il cammino. Alla resa dei conti dipende solo da noi stessi.
CHI SONO GLI ELEPHANTS IN THE ROOM?
Il progetto Elephants in the Room nasce agli inizi del 2019 dall'incontro fra Daniele Todini, Emanuele Stellato ed Eric Borrelli, musicisti della periferia Nord di Roma. Il nome nasce dal desiderio di ribaltare l'aforisma inglese "L'elefante chiuso nella stanza", invitandolo a reagire ed uscire finalmente fuori dalla sua comfort zone.
Nel 2020 inizia la collaborazione con MZK Lab, etichetta indipendente romana, che li porta alla loro prima release ufficiale "Done", singolo che ottiene 60.000 streaming su Spotify in poche settimane ed il riconoscimento di "Artisti del mese di novembre" su MTV New Generation.
Segue il brano "I Love It" che porta la band sul palco di X-Factor 2022 aggiudicandosi la poltrona dei Bootcamp capitanata da Rkomi, conquistata grazie alla cover di Superstition (Stevie Wonder) reinterpretata in chiave puramente rock.
La più recente release si intitola "Chaos", brano passato in alta rotazione su Radio Rock per tutto il mese di ottobre.