"The Book of Jinn" è il nuovo album del celebre produttore e musicista BADAWI per Penny Records, via Goodfellas.
BADAWI, ovvero Raz Mesinai, è un produttore, musicista e compositore di New York City attivo da oltre trent'anni.
La sua carriera è iniziata nel tardi '80 con i monicker Badawi, Ghost Producer, Psy Co. e con il nome di battesimo Raz Mesinai, divenendo in seguito uno dei fondatori dell'agenzia artistica Underground Producers Alliance.
The Book of Jinn è stato realizzato con una band di storici collaboratori e giovani musicisti composta da Juma Sultan alle percussioni, Chandenie alla voce e Shahzad Ismaily al basso, e la partecipazione di Adam Culbert e Jonah Sollins dei Goodnight 1500 ai synth e alle percussioni.
L'album è stato composto, arrangiato e prodotto da Raz Mesinai stesso come Badawi.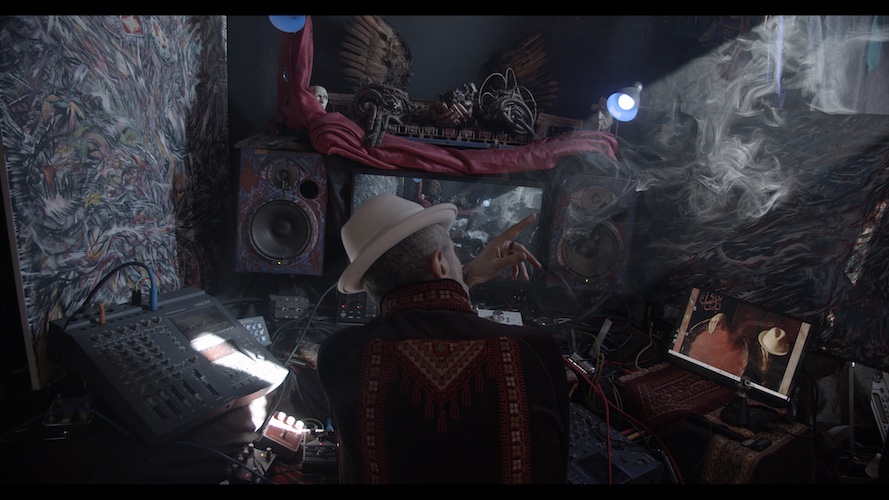 Raz Mesinai è noto nei circuiti della scena jazz sperimentale, elettronica, hip hop e in quello del sound design con diversi monicker e un numero impressionante di album.

Già alla fine degli anni '80 con i moniker di Psy Co. e Ruff Riddim Productions vendeva le tape delle sue produzioni per le strade New York, arrivando a produrre almeno un album a settimana. Uno dei venti monicker che usava ai tempi era Badawi e con questo ha pubblicato per ROIR il seminale album di dub sperimentale Bedouin Sound Clash e in seguito The Heretic of Ether per la Asphodel.

Il sound di Raz si è formato negli anni '70 e '80 tra la Gerusalemme occupata e New York City, influenzato dal ritmiche sufi, sperimentazione soniche, percussioni, pianoforte classico e sound design, e arrivando a collaborare con i musicisti Maryanne Amacher e John Zorn, il compositore Hans Zimmer e rapper come Danny Brown, Skepta e Double D. Come sound designer ha collaborato alle colonne sonore dei film A Late Quartet (di Yaron Zilberman, ost di Angelo Badalamenti), The Fountain, Black Swan e The Wrestler (di Darren Aronofsky, ost di Clint Mansel) e Black Hawk Down (di Ridley Scott, ost di Hans Zimmer).
Nel 2015 come Ghost Producer e insieme a Scotty Hard (Wu Tang Clan, Medeski Martin and Wood, De La Soul), HPrizm noto come High Priest (Anti Pop Consortium), Honeychild Coleman (the 1865, The Slits) e Prince Paul (Jungle Brothers, De La Soul) ha formato la Underground Producers Alliance, un programma di sviluppo professionale per produttori, compositori e artisti.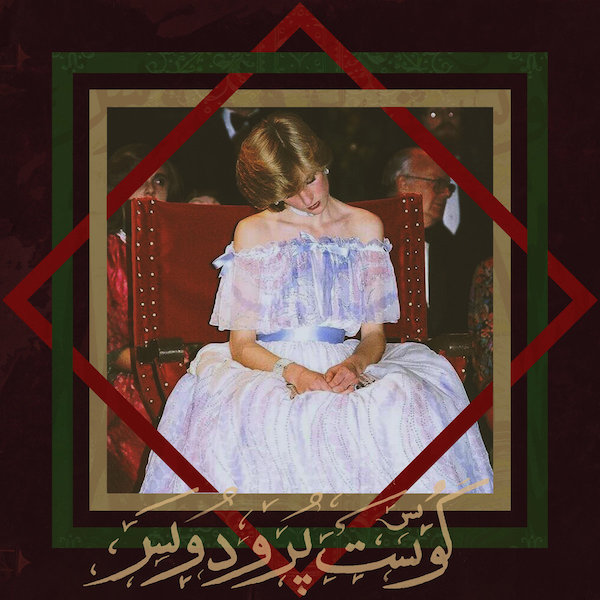 Tracklist:

Sam?m

Jinn A'shiq

Desert Eagle

Sky Watchers

Ruqyah Gaza

Zakat

The Bride

Jinn Al Kaboos

Al-A?mar

The Gazelles

Utukku
Badawi info:

http://razmesinai.blogspot.com/
https://www.instagram.com/originalghostproducer/?hl=it
https://linktr.ee/originalghostproducer