STEVE MASON annuncia il nuovo album ABOUT THE LIGHT in uscita il 18 gennaio su Domino.
About The Light è il suo quarto lavoro dopo Boys Outside (2010), Monkey Minds In The Devil's Time (2013) e Meet The Humans (2016).
"Stars Around My Heart", la prima traccia ad essere condivisa, è accompagnata da un video diretto da Brother Willis che in passato ha lavorato, tra gli altri, con Parquet Courts e King Krule.
Avendo scritto da solo la maggior parte dell'album precedente, About The Light segna un cambiamento nell'approccio di Steve. "Ho deciso," spiega, "di coinvolgere in questo disco la mia live band in ogni fase della lavorazione perché volevo catturare l'energia che produciamo durante i nostri concerti, perciò questa volta abbiamo lavorato assieme su una serie di canzoni nel corso dell'ultimo anno."
Scegliendo Stephen Street come produttore e con un piano molto chiaro in mente, l'obiettivo è stato quello di catturare le canzoni live e far emergere gli elementi più soul. Dice lo stesso Street: "Steve mi ha spiegato che voleva fare questo album con la band e con un suono più 'live' e arrangiare i pezzi con i fiati e cori femminili. Ho capito che da questo approccio di spogliare innanzi tutto i brani per ottenere un sound live e creare spazio per innestare gli elementi soul, sarebbe nato qualcosa di molto interessante e così ci siamo messi al lavoro."
Registrato tra Londra e Brighton, About The Light presenta un'evoluzione sottile ma evidente nel suono di Steve.
"Quando ascolto questo disco suono come il mio primo disco 'ufficiale". È difficile da spiegare ma ha il suono di un 'vero' album. Penso che sia dovuto in parte alla produzione, al modo di suonare e al lavoro fatto con la band in tutti quei mesi di prove. È un album bello, positivo, arrabbiato e gentile allo steso tempo. David Bowie disse che bisogna sempre stare appena un po' fuori dalla nostra di comfort se vogliamo raggiungere la grandezza, e forse per la prima volta, mi sono deliberatamente spinto fuori dalla mia zona di comfort. Chi non vuole la grandezza?"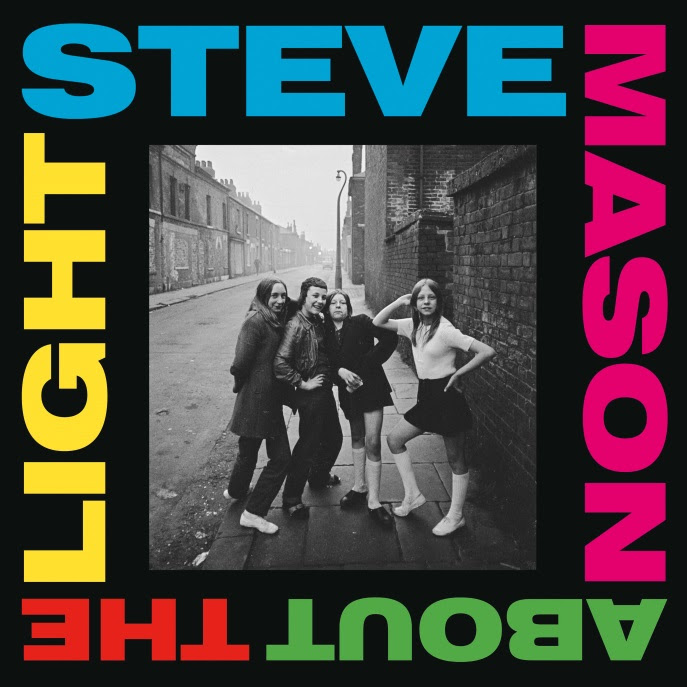 1. America Is Your Boyfriend
2. Rocket
3. No Clue
4. About The Light
5. Fox On The Rooftop
6. Stars Around My Heart
7. Spanish Brigade
8. Don't Know Where
9. Walking Away From Love
10. The End