SQUAREPUSHER annuncia il nuovo album BE UP A HELLO, in uscita il 31 gennaio su Warp. Ascolta il nuovo singolo "Vortrack".
Dopo una pausa di cinque anni che lo ha visto immergersi in una serie di diversi progetti musicali, Squarepusher torna con l'atteso nuovo album Be Up A Hello, disponibile dal 31 gennaio. I fans possono godersi un primo assaggio dal 6 dicembre, giorno in cui verrà pubblicato un 12" di "Vortrack"; conterrà anche il Fracture Mix che ha già suscitato scalpore lo scorso giugno in occasione del trentesimo anniversario della Warp.
Con questo nuovo album, Tom Jenkinson (Squarepusher) torna a utilizzare una gamma sconcertante di hardware analogici e digitali vintage, la stessa strumentazione che lo aiutò a sviluppare il proprio suono nei primi anni '90. Qualcosa di simile a una svolta a 180 gradi, questi synth, banchi di effetti e persino un Commodore Vic20 sono in completo contrasto con gli strumenti che ha usato per creare Damogen Furies nel 2015, un software all'avanguardia sviluppato da Tom nel corso di 15 anni. Il risultato è Be Up A Hello.
Come il mood del disco, l'approccio alla sua realizzazione è stato veloce e spontaneo; la natura delle attrezzature analogiche richiede che molti parametri siano finemente sintonizzati per generare un determinato set di suoni, rendendo difficoltoso il processo di rivisitazione delle tracce per migliorare il mix e regolare le timbriche. Quindi la musica è stata scritta come un diario – i brani sono stati ultimati e registrati in una sola take. Questa attitudine alla composizione è stata influenzata anche dalla scena che l'album intende celebrare: la semplicità nel fare musica e mettere in piedi concerti.
Allontanandosi dal moniker Squarepusher in questi ultimi anni ed esplorando nuovi territori (come ad esempio formare la band Shobaleader One per reinterpretare una serie di classici a firma Squarepusher) ha permesso a una nuova prospettiva di emergere ed è stata applicata a questo nuovo lavoro. Pertanto, nonostante sia tornato all'hardware di 25 anni fa, Tom sta ancora esplorando in modo innovativo nuovi suoni e nuove trame all'interno dei suoni. Come egli stessi ha commentato "mentre i suoni analogici possono diventare dei cliché, se osservate il processo che li genera in modo analitico potrete trovare sempre nuovi modi di creare palette sonore."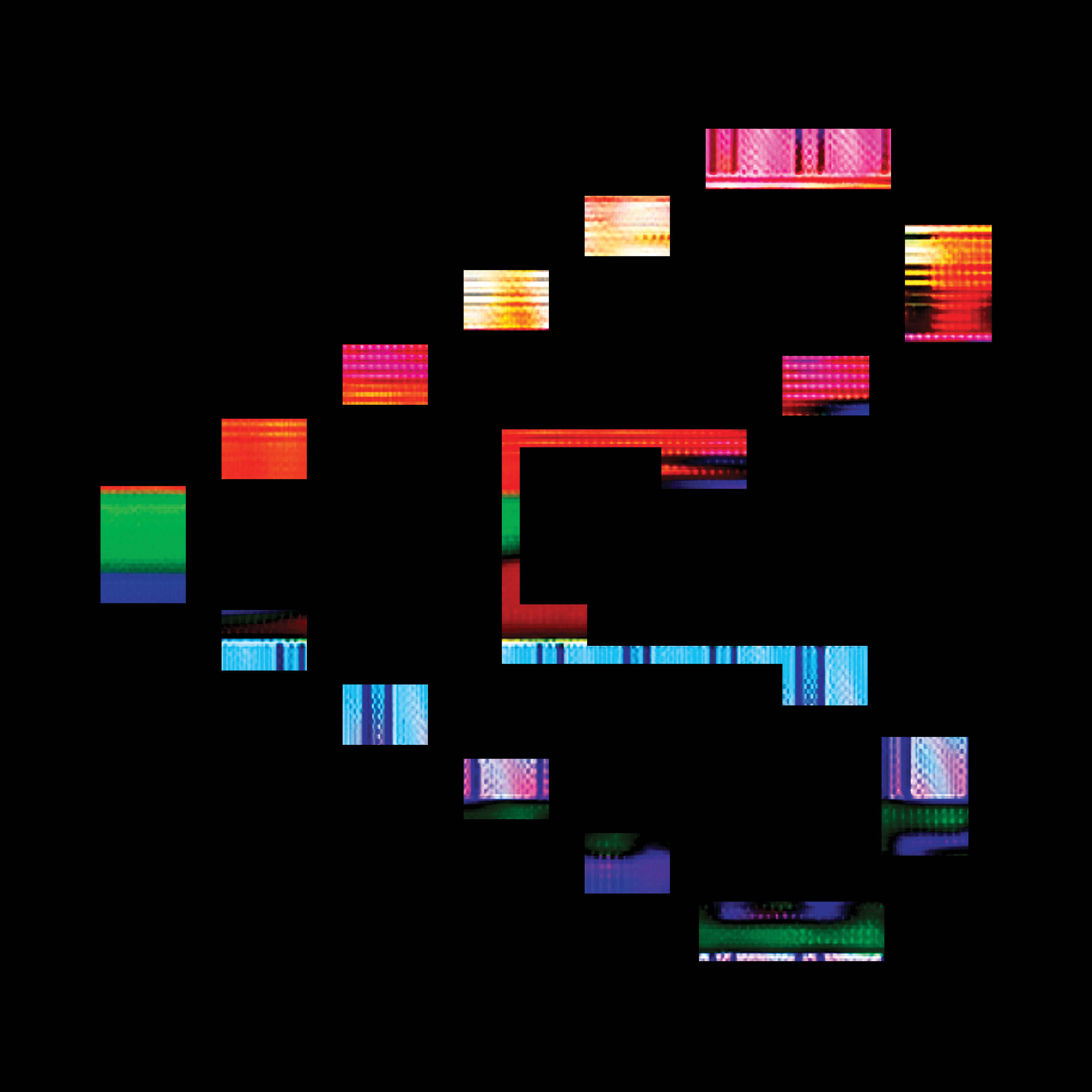 A1. Oberlove
A2. Hitsonu
A3. Nervelevers
A4. Speedcrank
A5. Detroit People Mover
B1. Vortrack
B2. Terminal Slam
B3. Mekrev Bass
B4. 80 Ondula
TAGS: