Merzbow, Keiji Haino e Balazs Pandi di nuovo insieme con un album in uscita per RareNoise a fine settembre.
Dopo "An Untroublesome Defencelessness" (RareNoise, 2016) ritroviamo il trio composto dalla leggenda del noise giapponese Merzbow (Masami Akita), dal connazionale Keiji Haino e dal batterista ungherese Balazs Pandi, impegnati ancora una volta in una session di improvvisazione così intensa da trascinarci in una dimensione di divina cacofonia. Composto da quattro lunghe e ininterrotte suite, ognuna delle quali contiene attacchi sonori densi e aspri, "Become The Discovered, Not The Discoverer" è un lavoro al 100% improvvisato, in cui niente è stato aggiunto in post-produzione.
Merzbow ha trovato un vero spirito affine in Pandi, che è diventato anche una sorta di 'batterista di fiducia' per RareNoise. "C'è stata subito chimica tra noi", ha detto Pandi, che ha iniziato a collaborare con Merzbow nel 2009. "Il mio modo di suonare si adatta perfettamente alla sua musica, che cambia forma in continuazione e che è totalmente improvvisata, oltre che pesantemente amplificata. Non ci diamo limiti, abbiamo un linguaggio in continua espansione, prestiamo attenzione l'uno all'altro e troviamo ganci immediati nel suonare insieme". Quest'ultima è anche la quinta uscita di RareNoise che coinvolge sia Pandi che Merzbow, dopo "Cuts" (in trio con il sassofonista svedese Mats Gustasfsson) nel 2013, "Cuts of Guilt, Cuts Deeper" del 2015 (quartetto con Gustafson, Skronk e Thurston Moore), "Cuts Up, Cuts Out" (di nuovo quartetto con Gustafsson e Moore) album live del 2018 e il già citato "An Untroublesome Defencelessness" (con Haino) del 2016. "Sono passati quasi 10 anni da quando ho suonato per la prima volta insieme a Masami come duo", spiega Pandi. "Il nostro rapporto a livello umano e artistico si è rafforzato nel corso degli anni. Entrambi continuiamo a seguire numerosi progetti e per ovvie ragioni non riusciamo a fare molti live insieme. Ogni anno è denso di impegni, ma è sempre emozionante suonare e scopriamo ogni volta cose nuove nella nostra musica. Masami non usa mai lo stesso setup e io faccio sempre del mio meglio per portare ogni volta qualcosa di nuovo alla nostra collaborazione".
Il terzo membro di questo formidabile triumvirato, il cantautore-chitarista Keiji Haino, aveva precedentemente lavorato con Merzbow sotto il nome di Kikuri. "Keiji è un pozzo infinito di idee - ha detto Pandi - E' incredibile come possa spingere la musica in nuove direzioni". Per quanto riguarda la natura particolarmente intensa di quest'ultima session in studio con Merzbow e Haino, il batterista ha detto: "Haino-san ha deciso sul posto di usare il basso, uno strumento su cui non aveva mai suonato prima nelle in studio, anche Masami ha collegato una chitarra che ha trovato sul posto, quindi per una parte di questa registrazione siamo stati un trio rock. L'unica cosa che ci siamo detti la sera prima di entrare in studio era di fare registrazioni da cinque a sette minuti, ma poi la prima è stata di oltre un'ora".
Mentre Masami e Haino fondono senza soluzione di continuità i loro assalti elettronici, Pandi alimenta il processo con il suo riconoscibile stile, attingendo alla potenza tipica del grindcore e del death metal ma ascoltando quel che accade e reagendo al flusso improvvisativo. "Suono tutto ciò che sento di suonare sul momento", ha detto. "poi, anche se cerco di non suonare più a tempo e di avvicinarmi alla batteria più come mezzo per dare alla musica un'altra trama, questo disco è risultato più simile a un classico disco rock. E in alcune parti sto quasi suonando in backbeat. Sono cresciuto suonando ed essendo circondato da ogni tipo di musica", continua Pandi, "All'epoca erano le partiture di Morricone, Verdi, Bill Haley & The Comets. Un giorno suonavo canzoni dei Dead Kennedy con la mia punk band del liceo, la mattina dopo suonavo "Slavonic Dance No. 8" di Dvorak sui timpani. E ancora oggi, ho gusti musicali diversi. Quindi, che io suoni con Merzbow, Obake o Kilimanjaro Darkjazz Ensemble, per me è sempre, tutta, musica".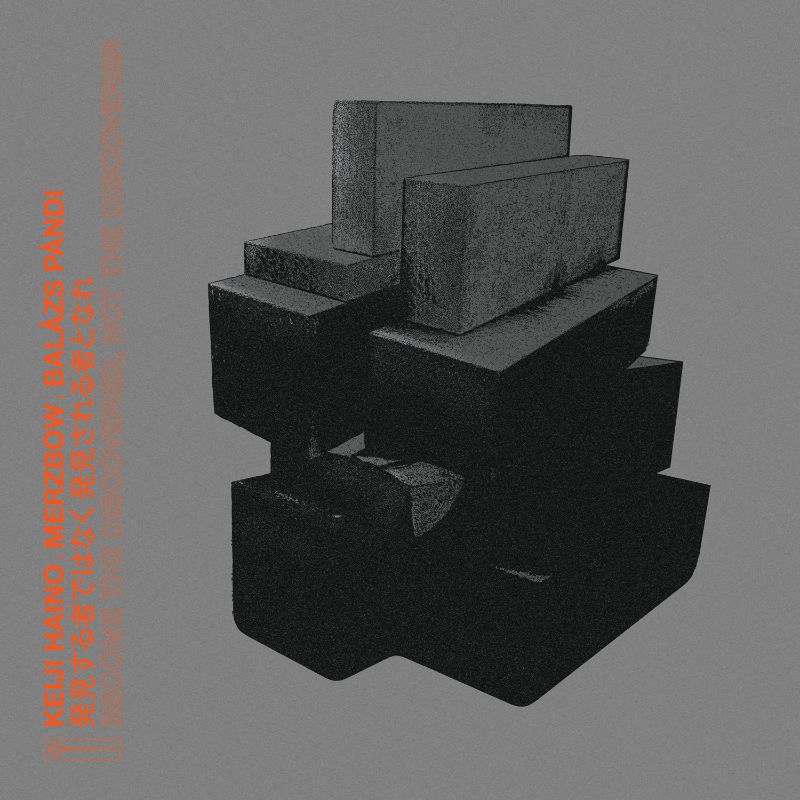 1. Become the discovered, not the discoverer (Part I)
2. Become the discovered, not the discoverer (Part II)
3. I want to learn how to feel everything in each single breath (Part I)
4. I want to learn how to feel everything in each single breath (Part II)
TAGS: