ALLEN STONE annuncia il nuovo album BUILDING BALANCE in uscita l'8 novembre su ATO Records. Ascolta il nuovo brano "Sunny Days".
Il nuovo album di Allen Stone Building Balance sarà pubblicato l'8 novembre su ATO Records e porterà il sound R&B e funk dell'artista a un altro livello artistico. Ancora una volta Allen si ispira al funk degli anni '70 e al soul con l'aggiunta di elementi attuali collocandosi tra D'Angelo, grazie ai momenti più intensi, Stevie Wonder, con quelli più melodici, e la produzione di Mark Ronson nella sua più totale modernità. L'album include i brani più personali della sua carriera, eseguiti meravigliosamente e con una produzione sfarzosa.
Building Balance è stato in gran parte scritto in una baita nei boschi dello stato di Washington e registrato ai Sound Emporium Studios di Nashville con tre produttori: l'acclamato artista britannico Jamie Lidell, il produttore vincitore di Grammy Nasri e Jeremy Most (Emily King). L'album si presenta come una combinazione di R&B e soul ed è il risultato di diverse sessioni di co-writing, collaborazioni con Emily King & Theo Katzman / Joey Dosik dei Vulfpeck e testi di Allen. Tanto sentimentale ("Brown Eyed Lover", "Consider Me") quanto ricco di funk nostalgico ("Back to the Swing", "Sweaters"), il terzo album di Allen mostra il processo di crescita di un artista che imparato a trovare il giusto equilibrio e ad apprezzare ogni aspetto della sua vita: i vizi del passato e i doni del presente, la carriera e la famiglia, i momenti più belli e quelli più bui.
"Riuscire a trovare il proprio equilibrio nonostante la lotta e le sfide continue è la cosa più bella, perché sai che stai crescendo, ti sta in qualche modo rinforzando, stai sfruttando i tuoi muscoli", racconta dell'album. "Se fosse una passeggiata, non si rafforzerebbero mai i nostri tendini o la nostra forza di volontà".

Presenta anche il nuovo singolo "Sunny Days", un'ode R&B all'amore euforico con alcuni versi rap tra cui abilmente si districa Allen con la sua voce meravigliosa. Su "Sunny Days", lo stesso Allen dice: "Il brano è un allegro ritorno al passato, il ricordo di essere stati sicuri dell'amore verso qualcun altro. Come un soffio di brezza in un'afosa giornata estiva, la melodia rinfresca e dà conforto. Non c'è niente di più bello che riporre fiducia nell'amore".

Allen Stone sarà in tour per una serie di date americane a partire dal 23 ottobre, si esibirà su brani del suo catalogo e sulle classiche hit da karaoke insieme ai suoi fan. Guarda qui il divertente trailer del tour.
Allen Stone è cresciuto a Chewelah, WA, figlio di un pastore che sin da bambino lo ha avvicinato alla musica gospel. Billboard ha detto di lui: "La voce profonda e disarmante di Allen si addice perfettamente all'autenticità che lui spera abbia la sua musica", WXPN invece ha detto: "Le sue esibizioni energiche e i suoi album, avvolgenti ed evocativi, spiegano perché Allen abbia una fan base così solida". Allen Stone si è esibito anche a Jimmy Kimmel Live! e in occasione della cerimonia di apertura delle Special Olympics ed è stato tra i mentori ospiti di American Idol.
Clicca sulla foto per ascoltare "Sunny Days"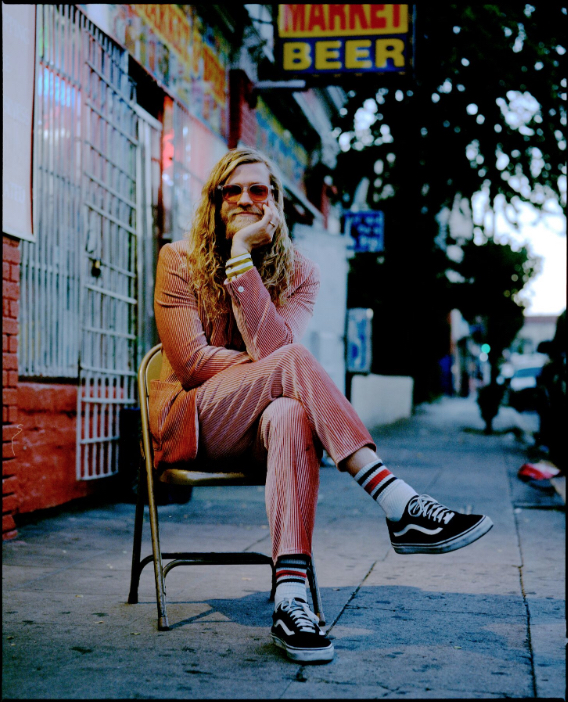 TAGS: