Rustin Man aka Paul Webb, ex bassista dei Talk Talk, annuncia il suo ritorno: il nuovo album DRIFT CODE uscirà il 1° febbraio su Domino.
Webb ha finora pubblicato un solo disco con lo pseudonimo di Rustin Man, il superbo "Out Of Season" del 2002 – una collaborazione con Beth Gibbons dei Portishead. Da allora ha lavorato al follow-up, registrando nello studio di casa ricavato dal fienile, nell'Essex, a tre miglia di distanza dal villaggio più vicino.
Il tanto atteso album possiede una specie di euforia calda e piena di saggezza, abbinata ad un acuto senso della narrazione surreale. Il primo estratto è Vanishing Heart, che potete ascoltare qui sotto, come sempre.
Webb, che per la prima volta ha scritto canzoni appositamente per la propria voce, si rivela anche attore di talento, adottando vari ruoli vocali attraverso le canzoni. In Vanishing Heart recita il ruolo di qualcuno liberato da una relazione senza amore: "At last I've found more warmth to feeling / It feels so good to be alive".
Come ci aspetterebbe da uno col pedigree di Webb, "Drift Code" è un lavoro profondo e dettagliato. Il passare del tempo, lo spazio in cui vive, pieno d'arte, oggetti preziosi e cianfrusaglie, gli anni trascorsi ad ascoltare musica da film e standard degli anni '40: è tutto nel disco. Ma c'è anche una sorprendente spontaneità. Sebbene abbia fatto molto del lavoro da solo, la tecnica di registrazione di Webb conferisce alla musica una qualità da ensemble, come un gruppo di musicisti che suonano nella stessa stanza. Demo grezzi scritti su un dittafono hanno fornito le basi per le tracce iniziate con la batteria suonata da Lee Harris, anch'egli ex Talk Talk. Poi, uno strumento per volta, Webb ha costruito gli arrangiamenti dalle take multiple, registrati con sei microfoni posizionati a differenti distanze dagli strumenti. In questo modo ha potuto posizionare ogni strumento in un punto diverso della stanza immaginata. Finite le chitarre, è passato al basso e ha ricominciato il processo dalla prima canzone. Una volta incise tutte le parti di basso, ha fatto lo stesso per le tastiere. Le canzoni di "Drift Code" hanno preso vita da questo approccio unico.
"Il fatto che le registrazioni siano per necessità state fatte attraverso un lungo periodo di tempo conferisce all'album una specie di qualità instabile, senza radici. Come se le canzoni non appartenessero a nulla, e per questo ho la speranza che appartengano a tutto."
Ciò riecheggia il sound di Out Of Season, che potrebbe diventare il marchio di fabbrica di Rustin Man, il suono di una finestra appannata che dà su un passato reale o immaginario. Nessuna sorpresa, considerato che c'è un decennio e mezzo di vita dell'artista in queste canzoni, un tempo trascorso a cercare qualcosa di inafferrabile.
"Ho intitolato l'album Drift Code perché è un ossimoro. Un codice è qualcosa di fisso, ma il nostro istinto è quello di vagare, di andare alla deriva. Mi piace l'idea che la vita sia un enigma irrisolvibile perché la risposta cambia sempre."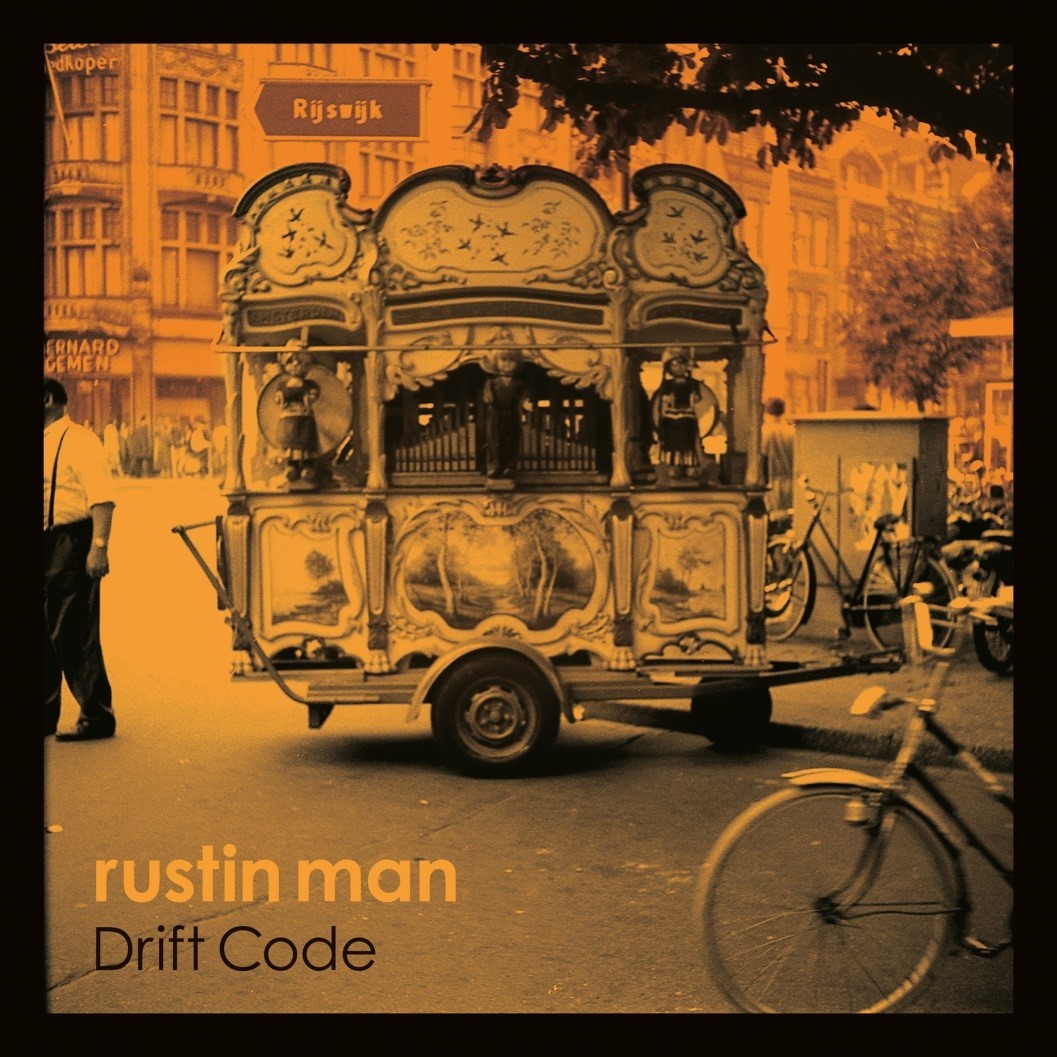 Vanishing Heart
Judgement Train
Brings Me Joy
Our Tomorrows
Euphonium Dream
The World's In Town
Light The Light
Martian Garden
All Summer