TOOTHGRINDER annunciano il nuovo album I AM, in uscita l'11 ottobre su Spinefarm. Guarda il video della title track.
"I AM… un mantra, una preghiera, una meditazione, una credenza, un valore, uno stile di vita onnicomprensivo. Il titolo parla di unità e di presenza. Sentirsi a proprio agio nella propria pelle. Affrontare qualunque cosa la vita ti tiri addosso con grazia e gratitudine. Amare coloro che ti circondano e accettare le cose che non puoi controllare. I AM… Io Sono… due delle parole più potenti, perché quello che metti dopo queste due parole dà forma alla tua realtà."
Per tutta la vita mi sono sentito fuori luogo, ai margini, un fantasma, un sussurro in un mare di rumore. Coprivo quelle urla assordanti con l'abuso. Abusavo degli altri, degli amici, della famiglia, degli estranei, e soprattutto abusavo di me stesso. Ho fatto del male a coloro che amavo. Non riuscivo a dormire, a mangiare, a sognare, non riuscivo a sanguinare, a respirare. Devo ancora riparare ai miei errori, ma spero di iniziare con una canzone.
La rabbia, la tensione, il narcisismo, l'insensibilità e l'ego non erano altro che amplificati nelle mie precedenti parole. La disperazione era nascosta dalla rabbia e dall'ego, il vuoto era pieno di cose, di tutti i tipi di cose. Cose brillanti, cose oscure, cose inutili, ma mai la cosa giusta, mai la cosa reale.
Faccio del mio meglio per attraversare la negatività e tendere una mano amorevole ai bisognosi. Le parole di questo disco danno speranza, non sono di facciata. Le parole di questo disco parlano di verità e non di percezione. Questo disco mette a nude me e le bugie che ho raccontato agli altri. Se potessi realizzare una cosa sola per mezzo di questo disco, sarebbe quella di aiutare una persona bisognosa. Una persona che lotta con l'alcolismo, la dipendenza, la depressione, l'ansietà, la perdita, la colpa, la vergogna, la delusione, il rifiuto, il perfezionismo, i pensieri sucidi e l'elenco potrebbe continuare. Sono un libro aperto, apriti a me: qualunque sia la tua battaglia, io l'ho già combattuta.
Attraversiamo l'oscurità, attraversiamo la luce, ma alla fine del disco respiriamo. Questo è I AM, questo è ciò che siamo. Se c'è una parola che può descrivere questo disco è Amore. Non quello di facciata, ma quello che taglia il legno e trasporta l'acqua.
Come molti pescatori nel Montana occidentale, spesso non inizio a pescare fino al fresco della sera. Poi, nell'artica penombra del canyon, tutta l'esistenza svanisce in un essere fatto dalla mia anima e dai miei ricordi e dei suoni del fiume Big Blackfoot e il ritmo in quattro e la speranza che un pesce si alzi. Alla fine tutte le cose si fondono in una sola cosa e un fiume la attraversa. Il fiume viene interrotto dalla grande inondazione del mondo e scorre sulle rocce dallo scantinato del tempo. Su alcune di queste rocce ci sono gocce d'acqua senza tempo. Sotto le rocce ci sono le parole, e alcune parole sono loro. IO SONO ossessionato dalle acque."
Norman McLean
Il mio nome è Justin e IO SONO un alcolizzato e tossicodipendente. Noi siamo i Toothgrinder e questo è I AM.
Vi prego, scrivetemi in caso di bisogno justinpaynerecovery@gmail.com
I love you all.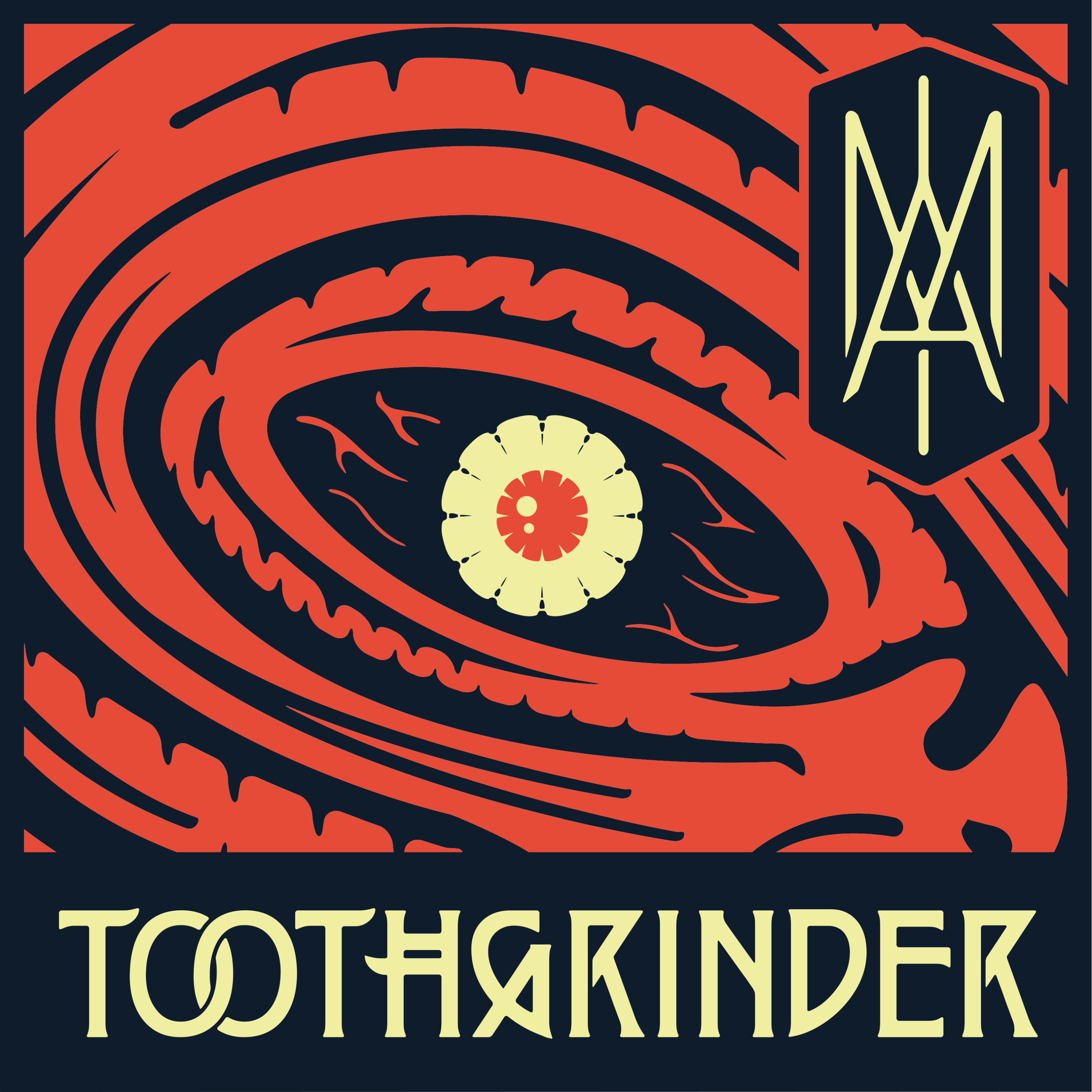 "The Silence Of A Sleeping WASP"
"ohmymy"
"My Favorite Hurt"
"No Tribe"
"no surrender in The House Of Leaves"
"shiVer"
"The New Punk Rock"
"too soft for the scene, TOO MEAN FOR THE GREEN"
"Can Ü Live Today?"
"The Fire Of June"
"I AM"
TAGS: