IT WON/T BE LIKE THIS ALL THE TIME è il titolo del quinto album dei Twilight Sad, in uscita il 18 gennaio 2019.
La band di Glasgow The Twilight Sad annuncia il quinto full-length album – il primo su Rock Action Records – intitolato IT WON/T BE LIKE THIS ALL THE TIME, in uscita il 18 gennaio. La notizia arriva accompagnata da un secondo assaggio dell'album – che segue il singolo "I/m Not Here [missing face]."
Parlando del brano, il frontman James Alexander Graham ha detto, "Videograms è stato il primo brano scritto per l'album, ma l'ultimo finito prima di iniziare a registrare. È una delle cose più melodiche che abbiamo mai fatto. Ho sentito spesso la frase "don't you start on me", per strada, al supermercato, al pub. Deve essere qualcosa che ho sentito spesso ed è venuto fuori in questa canzone."
"Mi piace molto il fatto questo sia il primo singolo ufficiale ma anche l'ultimo brano dell'album. C'è spesso tanta pressione quando un album viene introdotto da una serie di singoli. Ci si aspetta che le persone non abbiano la giusta attenzione per ascoltare un album per intero, ma le persone che ci conoscono e a cui piace la nostra musica sanno che noi facciamo album che devono essere ascoltati dall'inizio alla fine, dato che ogni canzone è un capitolo facente parte della storia. Ed è anche per questo che amo la Rock Action, non c'era pressione da parte loro, ci hanno lasciato fare quello che volevamo con la tracklist."
Le undici tracce incluse in IWBLTATT iniziarono a prendere forma durante il tour della band con I The Cure. Ma è tornando nel Regno Unito e nell'isolamento della sua casa di Londra, che il chitarrista Andy MacFarlane ha iniziato a confrontarsi con le aspirazioni collettive della band, trovando immediatezza nella loro scrittura, portando così qualcosa di nuovo alla materia oscura dei loro brani e al demo del quinto album. Dopo sei mesi di pre-produzione, la sua visione si concretizzò durante una residency in una sala prove a Loch Fyne lo scorso novembre. Ansiosa di mantenere lo slancio creativo, la band entrò in studio ai Middle Farm Studios di Devon con il fonico Andy Bush, lo scorso gennaio.
Perquesto album, Graham e MacFarlane hanno chiamato Brendan Smith (The Blue Nile, The Unwinding Hours) e Johnny Docherty (Take a Worm For a Walk Week, RUNGS), musicisti che da tempo accompagnano la band in tour.
"Ho sempre visto Brendan e Johnny come parte della band ed è ora di dirlo ad alta voce," afferma Graham. "La fase di registrazione è stata una delle esperienze più belle. Tutti noi lanciavamo delle idee, mentre Andy definiva il tutto. Dopo aver fatto i demo, il suo punto di vista era 'dobbiamo migliorare. Devono fare un passo avanti.' Lui ha dato il via a tutti noi."

Il risultato parla da sé: un ascolto coinvolgente, a volte cinematografico, altre clustrofobico. La band ha scavato in profondità per produrre It Won't Be Like This All the Time, ed è probabilmente il loro album più dinamico e crudo di sempre.

"È un album oscuro ma penso che ci siano molti momenti di sollievo," ha aggiunto Graham. "Ci sono così tanti estremi qui – ci sono momenti che sono duri, e altri che sono melodici, e altri ancora che sono ridotti al minimo. C'è una certa franchezza ora, ma allo stesso tempo voglio mantenere un po' di mistero. Non ci piace gettare le cose in faccia alla gente per poi spiegarle."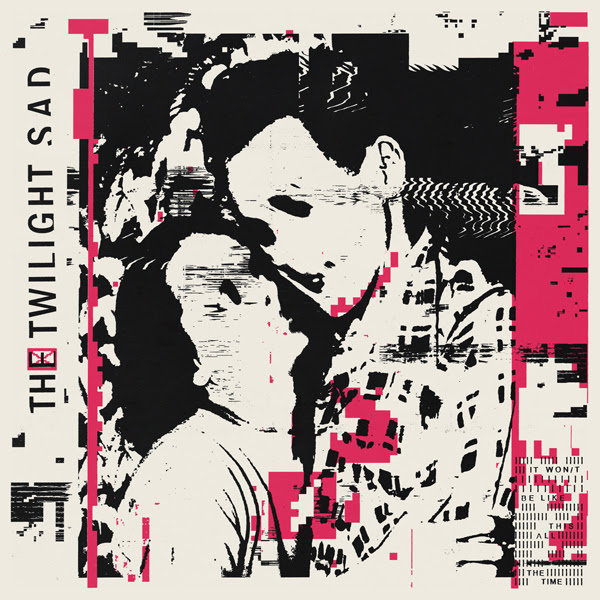 1. 10 Good Reasons for Modern Drugs
2. Shooting Dennis Hopper Shooting
3. The Arbor
4.VTr
5. Sunday Day13
6. I/m Not Here [missing face]
7. Auge_Maschine
8. Keep It All ToMyself
9. Girl Chewing Gum
10. Let's Get Lost
11. Videograms