È in arrivo KISS MY RING, il nuovo album di King Salami and the Cumberland Three, disponibile dal 4 ottobre su Damaged Goods Records.
Kiss My Ring è il quarto album di studio di King Salami And The Cumberland Three, garage rockers di Londra dediti al rhythm 'n' blues, seguito di Goin' Back To Wurstville, uscito nel 2017. Presenta quattordici brani, un mix di nuovissime composizioni originali e una scelta eclettica di cover. L'album è stato registrato ai leggendari Gizzard Studios di Londra da Ed Deegan (Holly Golightly).
La band rappresenta davvero il lato migliore della Londra multiculturale, avendo i membri un mix di diverse eredità: caraibica, francese, giapponese e spagnola. Con un repertorio influenzato dalle grandi canzoni degli anni '50 e '60 fatte per sembrare fresche e nuove all'orecchio moderno, non potrete fare a meno di muovere i piedi quando i Cucumberland Three tuoneranno dai vostri altoparlanti.
King ulula come Screaming Jay Hawkins con Bo Diddley immediatamente al seguito, mentre Andre Williams offre un po' del suo bacon e i Trashmen dietro di lui a suonare "Surfin' Bird". Questo è un uomo che non smette mai di dimenarsi, scuotersi e ballare. The Cumberland Three (tutti ex membri di band punk rock, tra cui i Parkinsons) scatenano una tempesta con il loro mix di rockabilly vintage, rock'n'roll disperato e soul da ballo: fuoco, energia, gusto e soprattutto divertimento!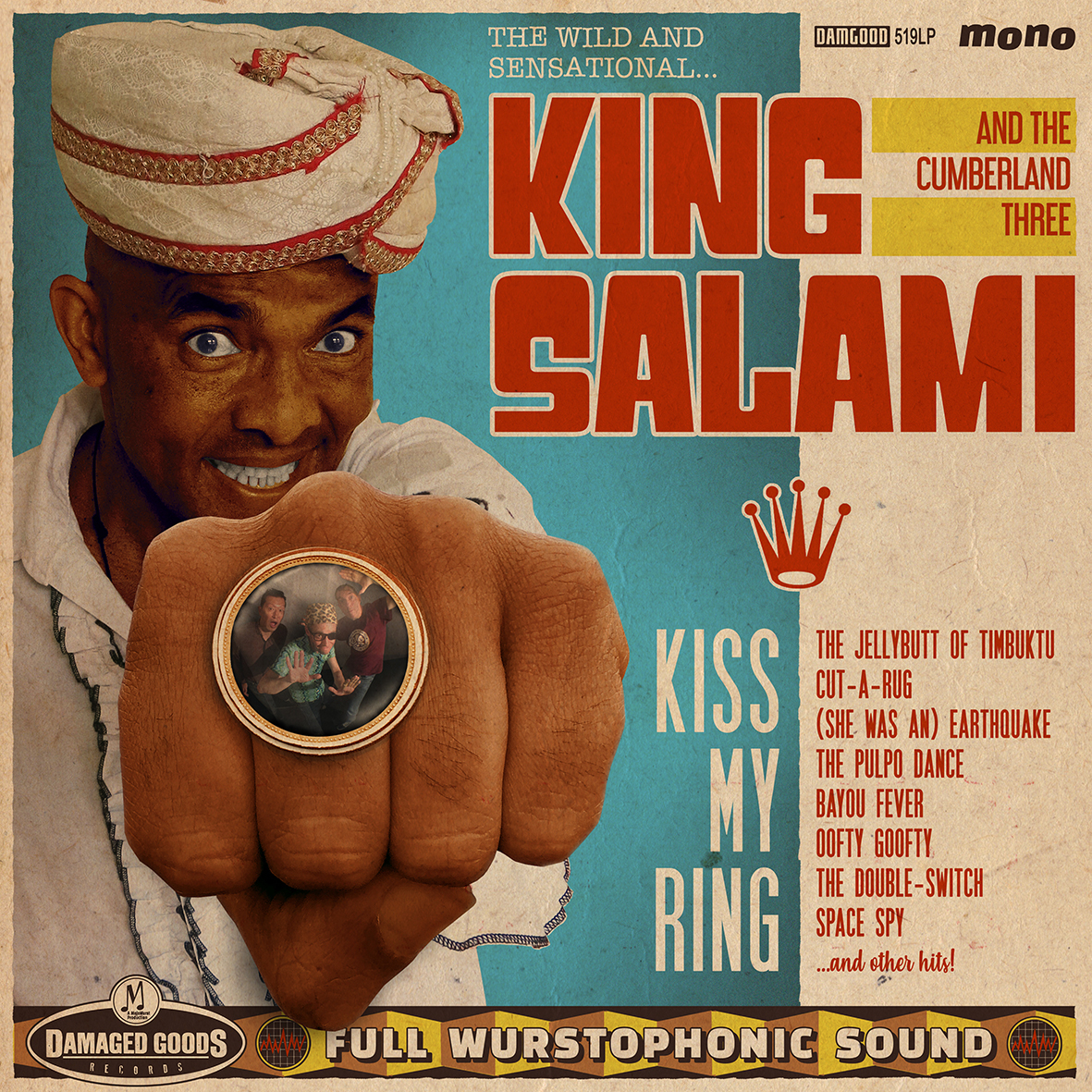 TAGS: