MR BEN & THE BENS annunciano il nuovo album LIFE DRAWING, in uscita il 10 luglio su Bella Union [PIAS]. Ascolta "Watering Can".
Dopo l'annuncio dell'uscita del loro nuovo album Life Drawing, disponibile dal 10 luglio su Bella Union, e la condivisione del video di "Beast In The House", Mr Ben & The Bens pubblicano una nuova traccia intitolata "Watering Can".
"Watering Can è un'ode alla vita di provincia," afferma il leader Ben Hall. "Di recente ho iniziato a dedicarmi al giardinaggio e ho adorato l'immagine dell'annaffiatoio (watering can) che diventa metafora di buone intenzioni. La canzone affronta i temi dell'amore perduto, della claustrofobia e dei sogni che in qualche modo sembrano non avverarsi mai. È la traccia finale del nuovo album e volevo che fosse una combinazione specifica di malinconia edificante."
Un vibrante invito a iniziare l'esplorazione arriva già con l'opener "On The Beach", dove la tenera voce e l'organo sognante di Hall sottolineano una storia malinconica di una visita a una spiaggia carica di ricordi, una delle tante località suggestive presenti nell'album. "How Do You Do?" richiama i Belle And Sebastian nei loro momenti più sognanti; "Danny" è pura propulsione melodica, dove spiagge e mare forniscono fondali per uno studio su un personaggio che cerca connessione. All'estremo opposto, la splendida "Astral Plane" è un lamento dolcemente psichedelico, immagini di onde che lambiscono le coste e raccontano la storia di un personaggio "a malapena funzionante"; "Faithful Hound" è una triste ballata country e "Minor Key" una fantasticheria retrò doo-wop.
Secondo Hall, Life Drawing è un passo avanti ricco e gratificante in una carriera ancora giovane. Con l'eccezione di Zac Barfoot alla batteria, Hall suon tutti gli strumenti in studio. Hanno contribuito David C Glover e Paul Gregory, rispettivamente alla produzione e al missaggio ai Tesla Studios, mentre la line-up dei concerti è arricchita da Barfoot, Lauren Paige-Dowling (basse) e Tom Diffenthal (guitar/keyboards).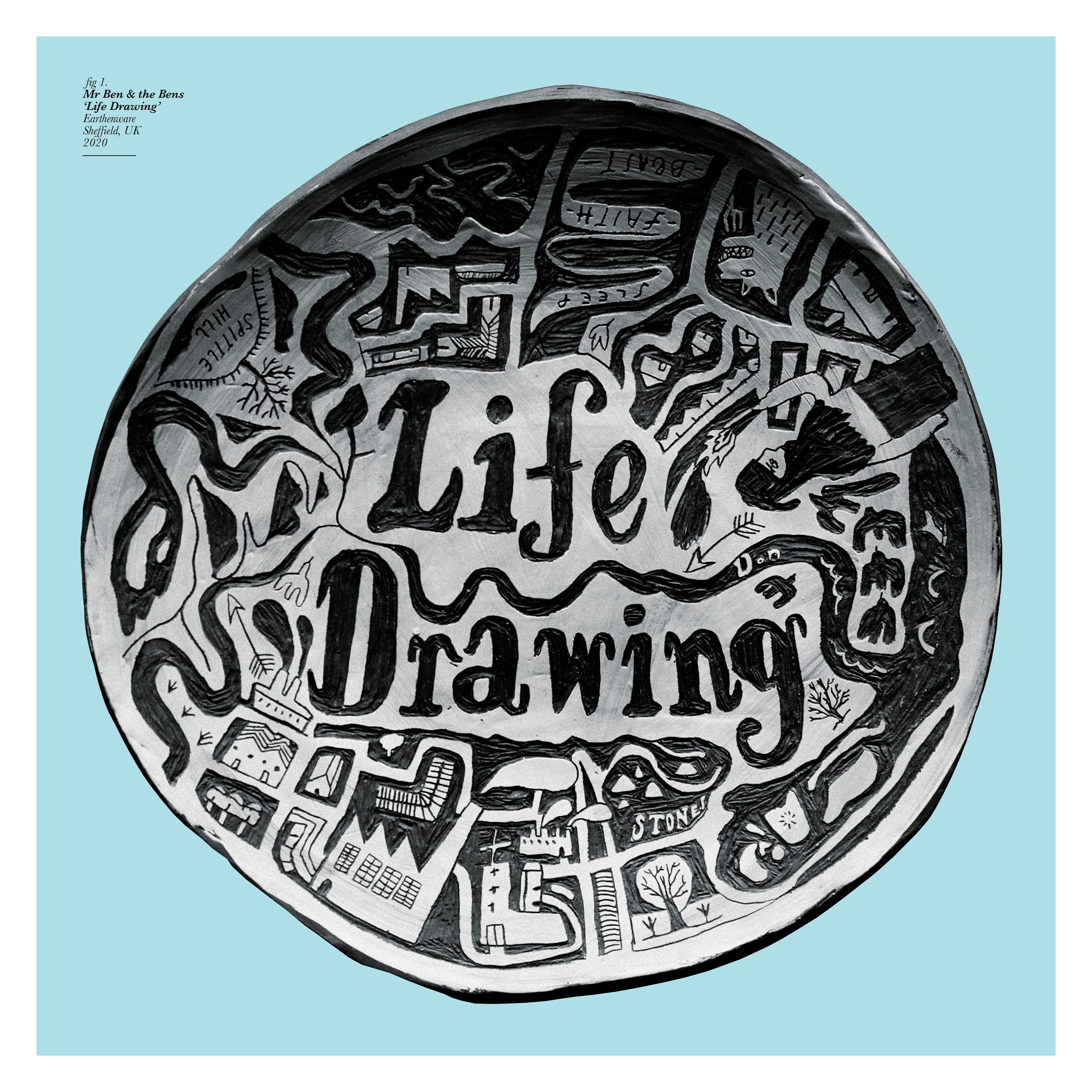 1. On the Beach
2. How do you Do?
3. Danny
4. Faithful Hound
5. Astral Plane
6. Minor Keys
7. Beast in the House
8. Walking to an Open Sky
9. The Wind on Spittlehill
10. Irish Rain
11. Closing Time
12. Watering Can
TAGS: