Loyle Carner annuncia il suo anticipato secondo album Not Waving, But Drowning in uscita il 19 aprile su AMF Records/Caroline, distribuzione Universal.
Not Waving, But Drowning segue l'album di debutto nominato ai BRIT (Best Male, Best Newcomer) e ai Mercury Prize, Yestarday's Gone. L'onestà e l'emotività cruda sentite in Yesterday's Gone hanno lasciato un segno indelebile sulla musica in generale e sulla scena Hip-Hop britannica in particolare, distinguendosi come un debutto senza tempo e a prova di proiettile.
Not Waving, But Drowning fornisce nuove prove – come se ce ne fosse bisogno - del suo flow tagliente e della sua abilità unica di cantastorie. Sì, sa rappare, ma unisce questa sua abilità alla sensibilità di un poeta, alle capacità di osservazione di un romanziere e al calore di un migliore amico. L'album apre con "Dear Jean", una lettera alla madre, dove le dice che ha trovato l'amore della sua vita, "a woman from the skies", e andrà via di casa.
La musica di Loyle è difficile da categorizzare, ma ciò che è ancora più incredibile è che per le persone che sono cresciute ascoltando Mos Def, Biggie Smalls, Roots Manuva e Wu Tang Clan, lui non suona come nessuno di loro. Nonostante a volte potrebbe farvi riferimento dal punto di vista lirico, non è un imitatore.
Loyle ama cucinare. Ci sono due brani in questo album intitolati come due chef. Lo chef anglo-israeliano Yotam Ottolenghi e lo chef italiano, ora deceduto, Antonio Carluccio. "Ottolenghi", il primo singolo tratto dall'album, è stato presentato su BBC Radio 1 B-list, BBC 6 Music A-list ed è stato ascoltato in streaming più di 5 milioni di volte.
Loyle fa riferimento alla vita reale per tutto. Il titolo di "Yesterday's Gone" deriva da una canzone del suo patrigno, il titolo del nuovo album Not Waving, But Drowning deriva da una poesia di suo nonno, che a sua volte proviene da una poesia di Stevie Smith. Ciò che si ascolta nel brano "Krispy" è reale. Sta aprendo il cuore al suo migliore amico Rebel Kleff dopo che la loro amicizia è andata a rotoli, lo invita a duettare nel brano ma non si presenta, quindi abbiamo un assolo di flicorno al suo posto.
Loyle ha il suo personale Black Consciousness Movement. Quando cita i suoi padri in "Looking Back" sta facendo veramente riferimento a due padri. Il suo padre biologico, un uomo di colore che conosce poco, e il suo padre adottivo, un poeta e musicista che si dà il caso sia bianco ma è morto all'improvviso a causa di epilessia (SUDEP). Senza una reale connessione emotiva con il padre biologico, ma con un profondo legame con il padre adottivo deceduto, dove finisce un bambino? In "Looking Back" Loyle cattura molti paradossi culturali e storici della Gran Bretagna multiculturale.
Un album come questo è difficile da trovare. È per tutti coloro che amano il fatto che l'Hip-Hop abbia un'anima e uno spirito. Questo perché funziona su più livelli, ma riflette la personalità del suo creatore. Ci sono numerosi collaboratori in questo album: Jorja Smith, Rebel Kleff, Kiko Bun, Kwes, Jordan Rakei, Sampha, Tom Misch e molti altri, ma nessuno domina. Si fondono perfettamente in un solo posto.
Loyle non è rancoroso nei confronti di chi lo ha deluso, o nei confronti di una società che delude molti, ma l'unione di rabbia e amore dona alla sua voce una perfetta combinazione di forza e vulnerabilità. Questo potrebbe essere l'album della maggiore età, ma è anche un album senza tempo. Il tour primaverile del 2019 di Loyle – che include la Roundhouse di Londra – è andato sold-out in 20 minuti. Inoltre Loyle parteciperà al Glastonbury Festival, dove si esibirà sul The Other stage.
(Il comunicato è tratto da un'intervista di Benjamin Zephaniah a Loyle Carner)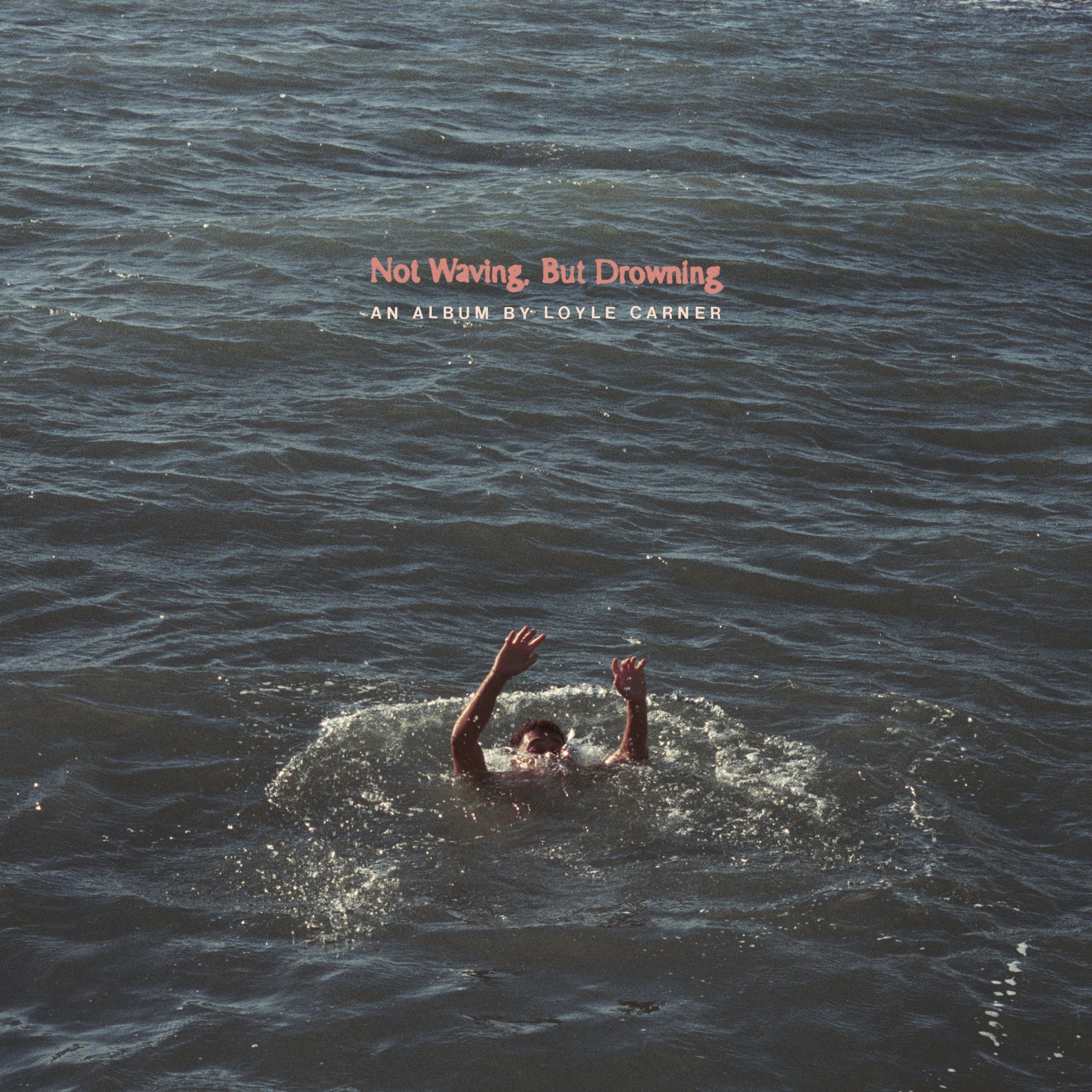 Dear Jean
Angel feat. Tom Misch
Ice Water
Ottolenghi feat. Jordan Rakei
You Don't Know feat. Rebel Kleff & Kiko Bun
Still
It's Coming Home?
Desoleil (Brilliant Corners) feat. Sampha
Loose Ends feat. Jorja Smith
Not Waving, But Drowning
Krispy
Sail Away (Freestyle)
Looking Back
Carluccio
Dear Ben feat. Jean Coyle Larner