I Ghost annunciano PREQUELLE EXALTED, l'edizione limitata deluxe per collezionisti ricca di esclusive e rarità in uscita il 27 settembre. DATA UNICA IN ITALIA: 05 dicembre - Grana Padano Arena, Mantova.
I Ghost, vincitori di un GRAMMY, sono famosi per le edizioni speciali limitate legate ai loro album, come l'edizione di 8 brani di Ceremony & Devotion mentre per Prequelle un vinile 7" del primo singolo "Rats", oppure le cassette colorate, la copertina lenticolare per l'edizione speciale in vinile di Prequelle e le cinque diverse copertine per l'edizione retail. Il 27 settembre i Ghost pubblicheranno un'edizione limitata ed esclusiva, legata a Prequelle e al tour mondiale: l'edizione deluxe per collezionisti intitolata Prequelle Exalted, in edizione limitata a 5000 copie. Per maggiori informazioni sull'acquisto, visita il sito della band: http://ghost-official.com
Inclusi in Prequelle Exalted, l'edizione deluxe per collezionisti, troverete:
- L'edizione limitata di Prequelle trasparente arancione con vinile color nero fumo
- Un libro di 60 pagine con le foto del tour, rilegato e avvolto in una copertina nera di pelle di coccodrillo
- Un artwork esclusivo di Prequelle con un booklet di 12 pagine ricche di nuove illustrazioni
- Quattro stampe di foto live 12" x 12"
- Un bonus 7" con due rarità dei Ghost
- Un adattatore per vinili 7"
Per il libro di fotografie e le stampe 12" x 12", Ryan Chang ha fotografato i Ghost in tour nel corso di un anno, documentando le esibizioni live della band attraverso Europa, Regno Unito, Canada e Stati Uniti, tra cui anche le date in apertura ai Metallica e al loro "WorldWired" tour. Il booklet di 12 pagine con nuove stampe è stato creato dal collaboratore di lunga data dei Ghost Zbigniew M. Bielak, che ha ideato 10 incredibili illustrazioni, che rappresentano i 10 brani presenti in Prequelle.
Prequelle è stato prodotto da Tom Dalgety ed è stato pubblicato il 01 giugno 2018. L'album è stato nominato ai GRAMMY Award come Best Rock Album, e ai Grammis Award svedesi come Best Rock/Metal Record of the Year, mentre Dalgety ha ricevuto una nomination ai GRAMMY come Producer of the Year. Sia Revolver che Kerrang! hanno nominato Prequelle come Miglior Album del 2018. Dall'album sono stati estratti tre singoli da Top 10 - "Rats", "Dance Macabre" (entrambi hanno raggiunto la prima posizione a Radio Rock), e "Faith". Ad oggi Prequelle ha accumulato 250 milioni di stream in tutto il mondo.
Il 13 settembre i Ghost partiranno per il loro tour da headliner "Ultimate Tour Named Death" in America ed Europa. Il 05 dicembre passeranno a Mantova per la loro unica data in Italia presso la Grana Padano Arena.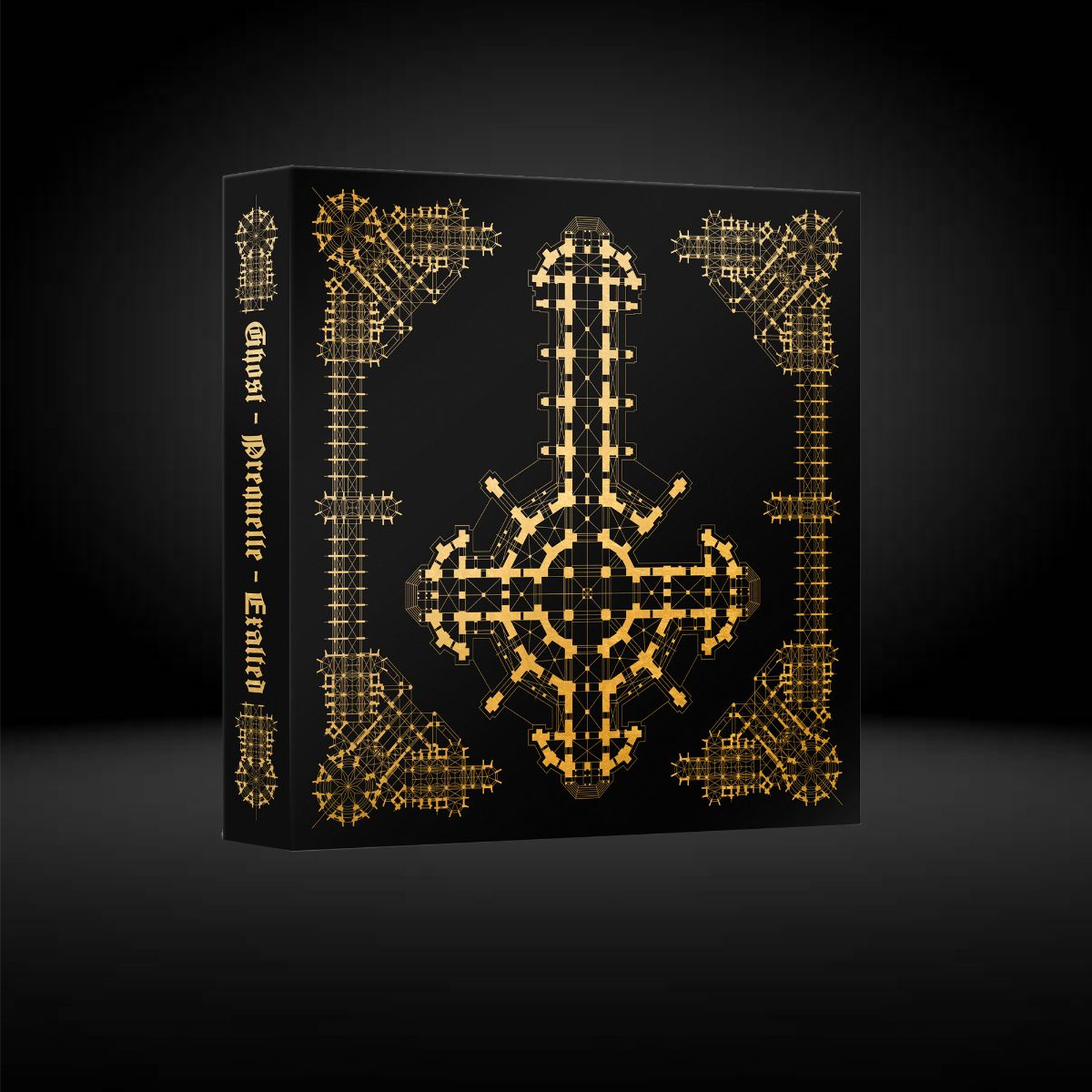 TAGS: