HOLLY HERNDON annuncia PROTO, il nuovo album in collaborazione con un'AI in uscita il 10 maggio su 4AD.
Holly Herndon opera tra i confini dell'evoluzione tecnologica e dell'euforia musicale. L'acclamata performer e compositrice condivide ha condiviso il nuovo singolo "Eternal", una trasmissione spettrale ispirata all'amore eterno attraverso il mind uploading; una storia di vampiri odierna. Enfatizzato da orchestrazioni grandiose e dalle voci del suo ensemble berlinese, il video di accompagnamento è stato ideato grazie a dei filmati elaborati da un'intelligenza artificiale che, analizzando e ispezionando un viso, ricerca una connessione.
Il terzo album di Holly Herndon PROTO (in uscita il 10 maggio) non è sull'intelligenza artificiale, ma la maggior parte di esso è stato creato in collaborazione con la sua A.I. "bambina", Spawn.
Per questo album, Herndon ha unito un ensemble contemporaneo di voci, sviluppatori e un'intelligenza non umana ospitata in un PC per videogame modificato per creare un album che comprende processi vocali e canti folk senza tempo, e pone enfasi sulle abilità aliene di creazione di un brano e sulle nuove forme di condivisione.
PROTO fa riferimento a ciò che Holly chiama protocol era, dove emergono rapidamente battaglie ideologiche sul futuro dei protocolli A.I., protocolli internet centralizzati e decentralizzati e protocolli personali e politici che ci portano a chiederci chi siamo, cosa siamo, per cosa ci battiamo e verso dove ci stiamo dirigendo?
"Eternal" segue la pubblicazione del 2018 del brano collaborativo di Holly e Jlin "Godmother (feat. Spawn)". Il brano è stato creato da Spawn che ha reimmaginato gli artwork della sua "madrina" Jlin sotto la guida della voce di sua madre, senza editing o campionature truccate. Il brano ha ricevuto lodi da NPR, The Guardian, New York Times e molti altri.
È possibile sentire tracce di Spawn in tutto l'album, sviluppate con il collaboratore di lunga data Mathew Dryhurst e l'ensemble developer Jules LaPlace, e anche brevi ascolti delle cerimonie condotte a Berlino dove centinaia di persone si sono riunite per insegnare a Spawn come riconoscere e reinterpretare suoni sconosciuti tramite sessioni di botta e risposta; una versione contemporanea dei raduni religiosi nei quali Holly è stata cresciuta ed educata nell'East Tennessee.
"C'è quest'idea dilagante che vede la tecnologia come disumanizzante," afferma Holly. "Noi siamo in contrasto con questa. Non vogliamo scappare, ma correre verso di essa alle nostre condizioni. Decidere di lavorare con un ensemble formato da esseri umani è parte del nostro protocollo. Non voglio vivere in un mondo dove gli umani vengono automatizzati da dietro le quinte. Voglio un'intelligenza artificiale che venga cresciuta per apprezzare e interagire con quella bellezza."

Sin dal suo arrivo sulle scene nel 2012, Holly ha scavato i confini dell'elettronica e dell'Avant Garde pop con successo, emergendo secondo i suoi standard dinamici e dirompenti, mentre studiava per ottenere il PhD alla Stanford University, facendo ricerca sulla machine learning e sulla musica. Il suo album Platform uscito nel 2015, è finito nelle liste dei migliori dischi dell'anno di Pitchfork, The Guardian, NME e The Wire. Successivamente i Radiohead l'hanno scelta per aprire il loro tour europeo.
Così come Platform ha anticipato l'impatto manipolativo e personale dei social media molto prima del consenso popolare, PROTO è una dichiarazione euforica e di sani principi che stabilisce il futuro che ci aspetta.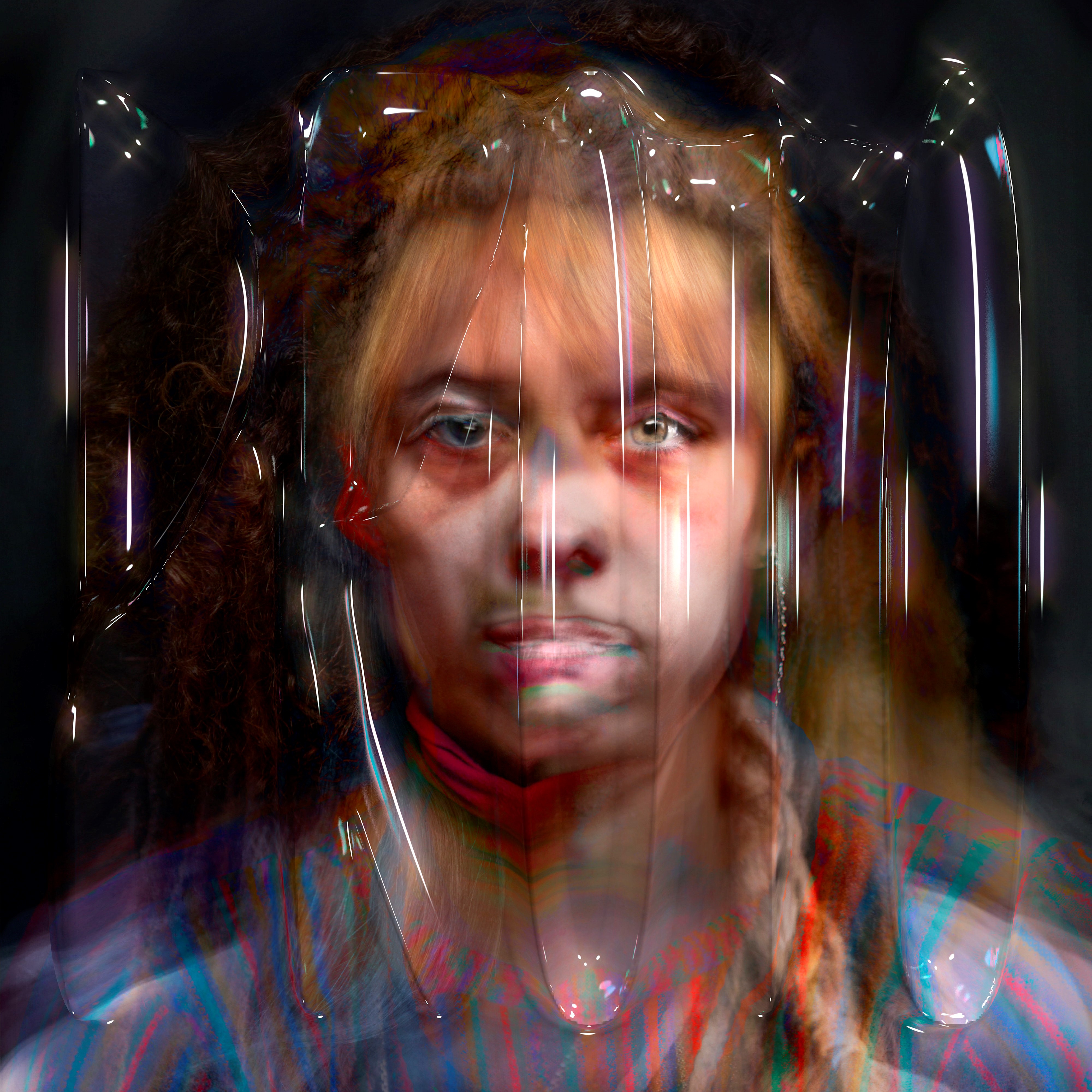 1. Birth
2. Alienation
3. Canaan (Live Training)
4. Eternal
5. Crawler
6. Extreme Love (with Lily Anna Hayes and Jenna Sutela)
7. Frontier
8. Fear, Uncertainty, Doubt
9. SWIM
10. Evening Shades (Live Training)
11. Bridge (with Martine Syms)
12. Godmother (with Jlin)
13. Last Gasp