YAK annunciano PURSUIT OF MOMENTARY HAPPINESS in uscita l'08 febbraio su Caroline International.
Gli Yak, trio di base a Londra, annunciano il nuovo album Pursuit of Momentary Happiness, in uscita l'08 febbraio su Caroline International e condividono un nuovo assaggio dell'album, "Fried".
La creazione dell'album ha visto il frontman Oli Burslem sul precipizio tra ossessione e autodistruzione. Ha sacrificato tutto per la sua visione artistica, anche la sicurezza finanziaria e la salute mentale. Chi investe tutto ciò che ha in un album, al punto da diventare senzatetto?
"Non volevo che fosse una storia strappalacrime" afferma Burslem. "è stato divertente farlo. È bello spingersi oltre ai limiti, e adesso posso dire che non me ne frega niente di cosa pensano gli altri, perché è un documento di quel momento, è onesto e aperto, e non avrei potuto fare di più."
Il risultato è un album da paura dove l'impegno estremo è sempre visibile – un po' come Ladies And Gentlemen We Are Floating In Space degli Spiritualized e Innerspeaker dei Tame Impala, i cui creatori hanno avuto una parte nella genesi di questo album – spaziando dal caos del gonzo fuzz di "Blinded By The Lies" al brano straziante "Words Fail Me", ispirato a Roy Orbison.
Gli Yak si sono presentati sulla scena con il loro album di debutto Alas Salvation, il cui culmine è stato lo show allo Scala di Londra. Burslem con il batterista Elliot Rawson, era impaziente di fare un secondo album, ma il bassista Andy Jones decise di trasferirsi in Australia. Un incontro casuale con Jay Watson dei Tame Impala portò Burslem ad organizzare una prova insieme a Melbourne prima di registrare velocemente nello studio di Kevin Parker a Perth – con una tappa di Burslem a Tokyo per focalizzarsi sulla scrittura.
Non funzionò. Burslem tornò nel Regno Unito e si trovò senza casa, senza soldi e senza album. Passarono 18 mesi, durante i quali gli Yak trovarono il nuovo bassista Vinny Davies. John Coxon presentò gli Yak a Jason Pierce degli Spiritualized che li incoraggiò ad andare avanti. L'incontro risultò in un contratto con la Vergin EMI, con Burslem desideroso di riordinare la sua vita…appena avrebbero finito l'album.
Andarono ai RAK Studios e, con la produttrice Marta Sologni (Björk, Django Django), registrarono 29 brani, 11 dei quasli sono presenti nell'album. Dopodichè Burslem si ritirò in un piccolo home studio con Pierce per gli ultimi ritocchi. Pierce aggiunse la slide guitar e prestò la sua voce al finale di "This House Has No Living Room", brano che si completò con il canto degli uccelli registrato da Burslem attraverso la tecnica del field recording. Infine Burslem fece un ultimo viaggio, questa volta a New York, per remixare l'album.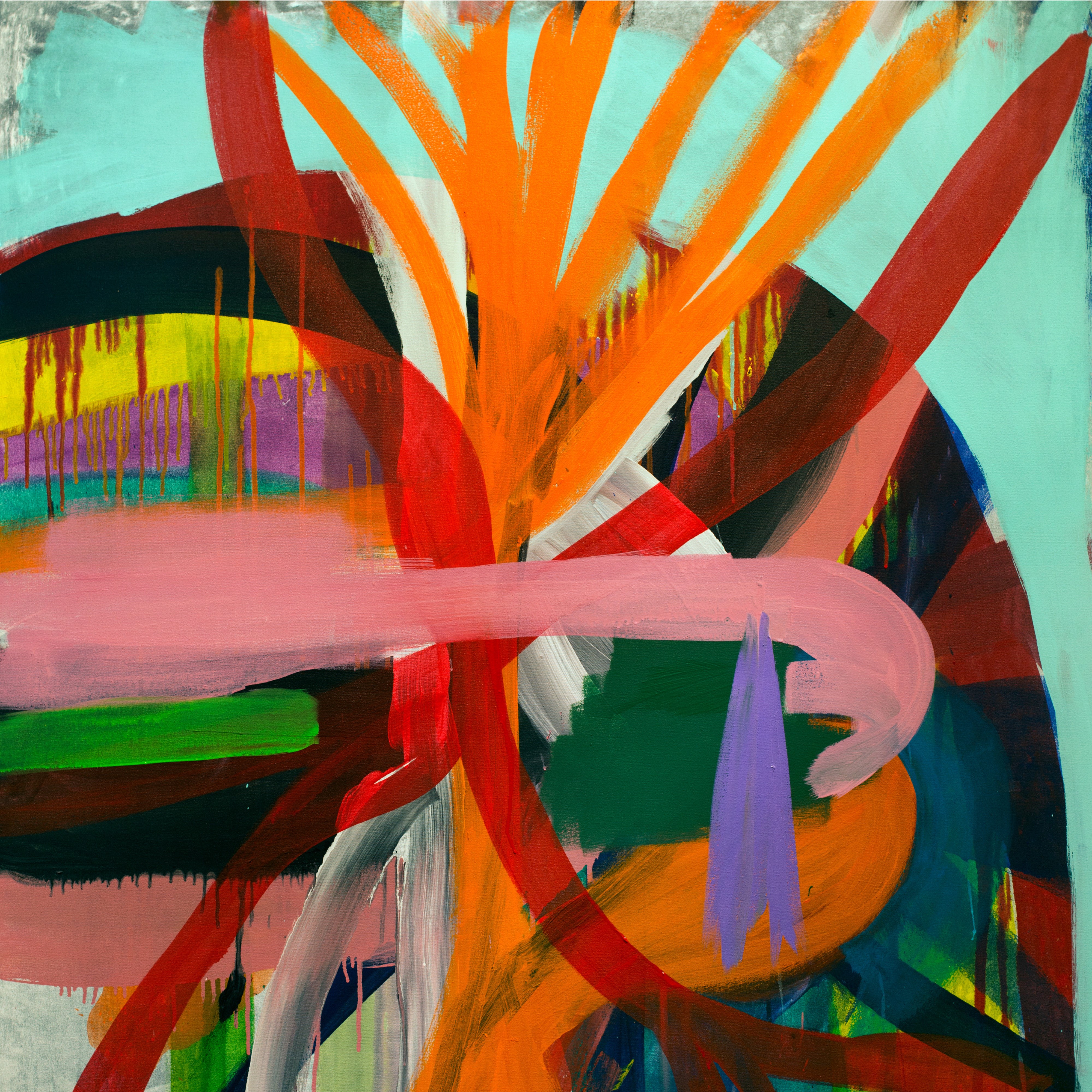 'Bellyache'
'Fried'
'Pursuit Of Momentary Happiness'
'Words Fail Me'
'Blinded By The Lights'
'Interlude'
'White Male Carnivore'
'Pay Off VS. The Struggle'
'Encore'
'Layin' It On The Line'
'This House Has No Living Room' (Featuring J.Spaceman)