OMAR SOULEYMAN annuncia il nuovo album SHLON in uscita il 22 novembre su Mad Decent. Ascolta il nuovo singolo "Layle".
Dopo l'acclamato album di debutto Wenu Wenu prodotto da Four Tet, il seguito Bahdeni Nami e il debut per Mad Decent To Syria, With Love del 2017, Omar Souleyman, il cantante siriano di matrimoni diventato un'icona della dance mondiale, annuncia il suo quarto album Shlon, in uscita il 22 novembre via Mad Decent / Because Music.
Su Shlon (parola araba che significa "come" o, letteralmente, "quale colore") Omar Souleyman presenta sei nuove canzoni techno-dabke di amore per il mondo – cantando la poesia delle labbra di una donna su "Layle"; una donna intrigante che lui guarda da lontano il cui bacio varrebbe dieci milioni di altri baci nella title-track; un amante pronto a offrire alla sua amata qualsiasi cosa lei desideri su "Shin Tridin"; un uomo in adorazione di una donna con gli occhi verdi e i capelli biondi in "Abou Zlilif"; una canzone sull'amore eterno ("Mawwal"), un traditional – tutto condito coi complessi arrangiamenti techno di Hasan Alo, e basato sugli stili ad alta velocità curdi e arabi del dabke e del baladi, con l'eccezione di "Mawwal", qui proposta nella sua lenta versione tradizionale.
Shlon vede alle tastiere Hasan Alo, nativo della regione di Hasaka nel nord-est della Siria, molto attivo nella scena notturna di Dubai; Azad Salih, un giovane siriano che attualmente vive a Mardin, in Turchia, accompagna al saz, con i testi e le poesie d'amore scritte all'impronta durante le registrazioni dell'album da Moussa Al Mardood, collaboratore di lunga data di Omar.
Omar Souleyman, che ha collaborato con Björk e Four Tet, inizia la sua carriera come cantante ai matrimoni, pubblicando quasi 500 album live prima che la guerra civile devastasse la Siria nel 2011. Si trasferisce in Turchia e nel 2013 pubblica il suo album di debutto Wenu Wenu via Ribbon/Domino; il suo secondo album, nel 2015, Bahdeni Nami, gli fa ottenere riconoscimenti dalla critica internazionale e il terzo, To Syria, With Love del 2017, colloca Omar nel canone della musica elettronica globale.
Souleyman ha rafforzato il suo status di icona della musica elettronica guadagnando vasto seguito internazionale dopo decine di tour e partecipazioni ai principali festival come Glastonbury, Bonnaroo, Pitchfork Paris e Roskilde. Sin dalla sua fondazione nel 2013, Souleyman è stato un sostenitore dell'associazione benefica "Our Heart Aches for Syria" che opera in collaborazione con Medici Senza Frontiere. Nello stesso anno, si è esibito in Norvegia al concerto del Nobel per la Pace.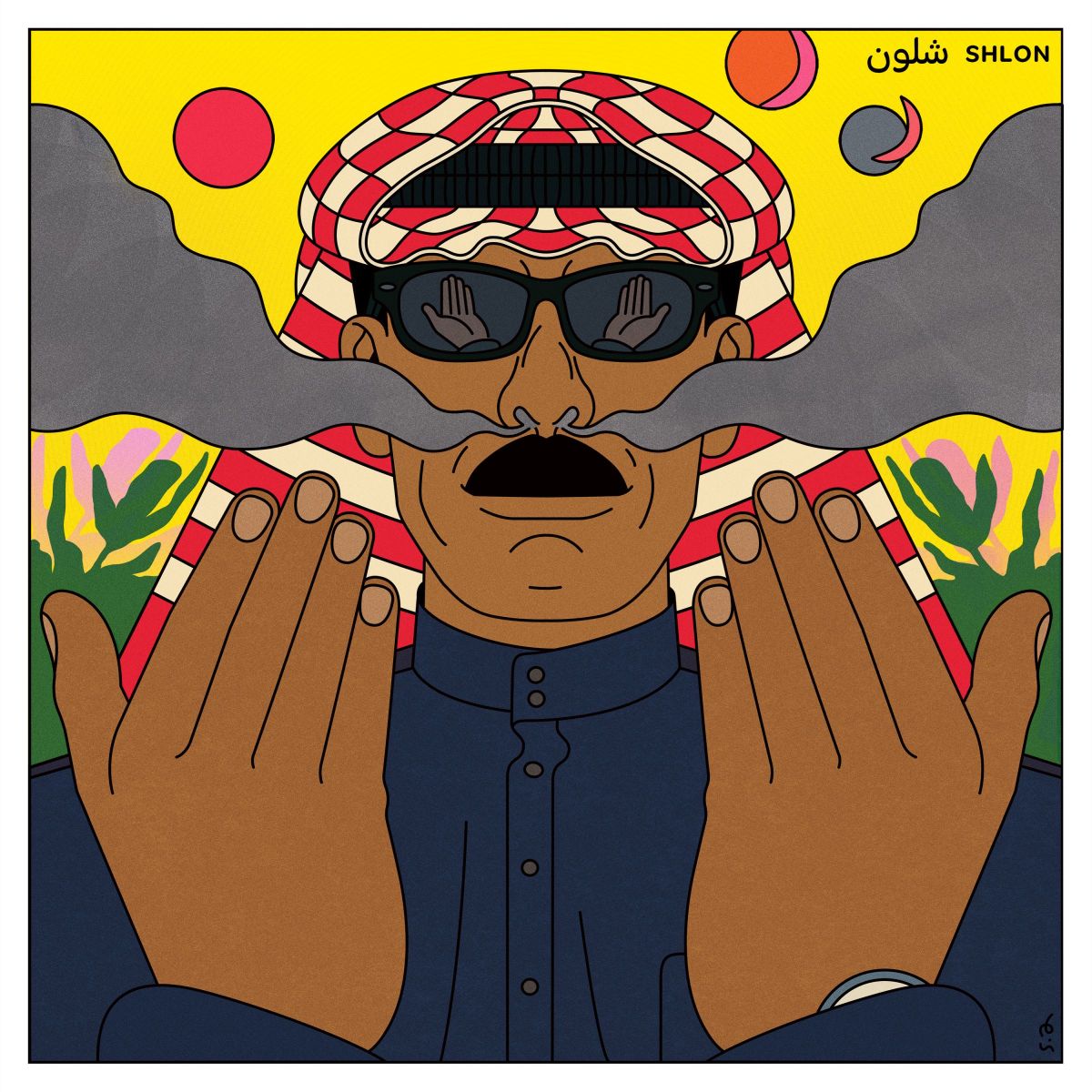 1. Shlon
2. Shi Tridin
3. Mawwal
4. Abou Zilif
5. 3tini 7obba
6. Layle
TAGS: