Il producer newyorkese post-punk Martin Bisi pubblicherà Solstice, il suo nuovo album da solista da cinque anni a questa parte, in data 8 novembre 2019 via Bronson Recordings con distribuzione Audioglobe, in CD, digitale e vinile rosso in 300 copie.
Apprezzato come ingegnere del suono e produttore, figura-chiave dell'avanguardia di New York City, nel corso del tempo Bisi ha registrato lavori spartiacque di Brian Eno, Bill Laswell, Sonic Youth, Swans, Helmet, Herbie Hancock, Fab Five Freddy, John Zorn e molti altri. Da ormai quasi quarant'anni operativo nel suo studio di Brooklyn, il BC Studio, Bisi ha impresso il suo stile su una disparata serie di album cruciali, muovendosi dall'hip hop al noise rock e oltre.
Celebrità underground dietro la console, a partire dal 1988 Bisi ha anche realizzato musica propria. Solstice è il suo sesto album e nel complesso il nono lavoro a sua firma. Lui stesso spiega che il ruolo di produttore lo ha plasmato anche come musicista: "Traggo influenza in larga misura da ciò che attraversa lo studio. È come un gigantesco setaccio di questa roba di passaggio a New York. Non mi faccio pubblicità, quindi registro semplicemente con gente attratta da me per vari motivi. Penso che l'attività di produzione sia essenziale nel mio percorso di musicista".
Nel nuovo album Solstice densi strati di suono si combinano in modalità cacofoniche ed elettrizzanti. "La maggior parte della musica è nata dall'improvvisazione, quindi si sviluppa da lì", afferma Bisi. Pensate a qualcosa come ai primi Sonic Youth incrociati con Bitches Brew di Miles Davis, a una travolgente vibrazione post-punk che risuona sotto a una gamma selvaggia di toni e ritmi - voci operistiche, chitarre effettate, tastiere, viola elettrica, differenti batterie e altro ancora creano autentici paesaggi sonori che collegano canzoni oscillanti tra disorientamento, pace, paura, speranza. Dal frastuono emergono melodie estatiche e testi come inni. Dall'improvvisazione di You're Sun all'ossessivo rock guidato dai synth di Ode To Freddie Gray, Solstice copre un ampio campo musicale ma resta coeso grazie alla personalità di Bisi come musicista e produttore.
L'album si divide in due lati, Summer Solstice e Winter Solstice. "Ho cominciato a pensare ai solstizi visitando la Norvegia all'inizio dell'estate, dove infatti il potere del solstizio estivo è più pronunciato che a New York. I solstizi sembravano il più dicotomico dei grandi eventi, quelli affascinanti e celestiali. Il solstizio, per di più, calza alla perfezione al formato LP di due lati, inclusa la medesima foggia sferica del disco che è come il Sole o la Terra".
"Il lato Summer Solstice è più incentrato sull'azione", ci illustra Bisi. "La traccia Let It Fall, in apertura, è ambientata in una società degli albori che sta sviluppando la sua prima mitologia. You're Sun parla di rituali tribali. Da lì in poi andiamo verso le rivoluzioni moderne. Ode To Freddie Gray riguarda le conseguenze di un'uccisione per mano della polizia a Baltimora. Waves On My Mind è dedicata al recupero dei tradizionali valori anarchici. Il lato Winter Solsticeè costituito da un unico pezzo contiguo, Unbirth, che è più contemplativo, animato da esseri umani e fantasmi presenti negli immediati dintorni".
Per registrare Solstice Bisi ha viaggiato in lungo e in largo – California, New Jersey, Regno Unito – in modo da seguire di persona i suoi numerosi collaboratori. Dopodiché, ha assemblato e mixato l'album a casa sua, al BC Studio di Brooklyn ovviamente, e lo ha consegnato a Fred Kevorkian per il mastering (Iggy Pop, Debbie Harry, Peter Murphy).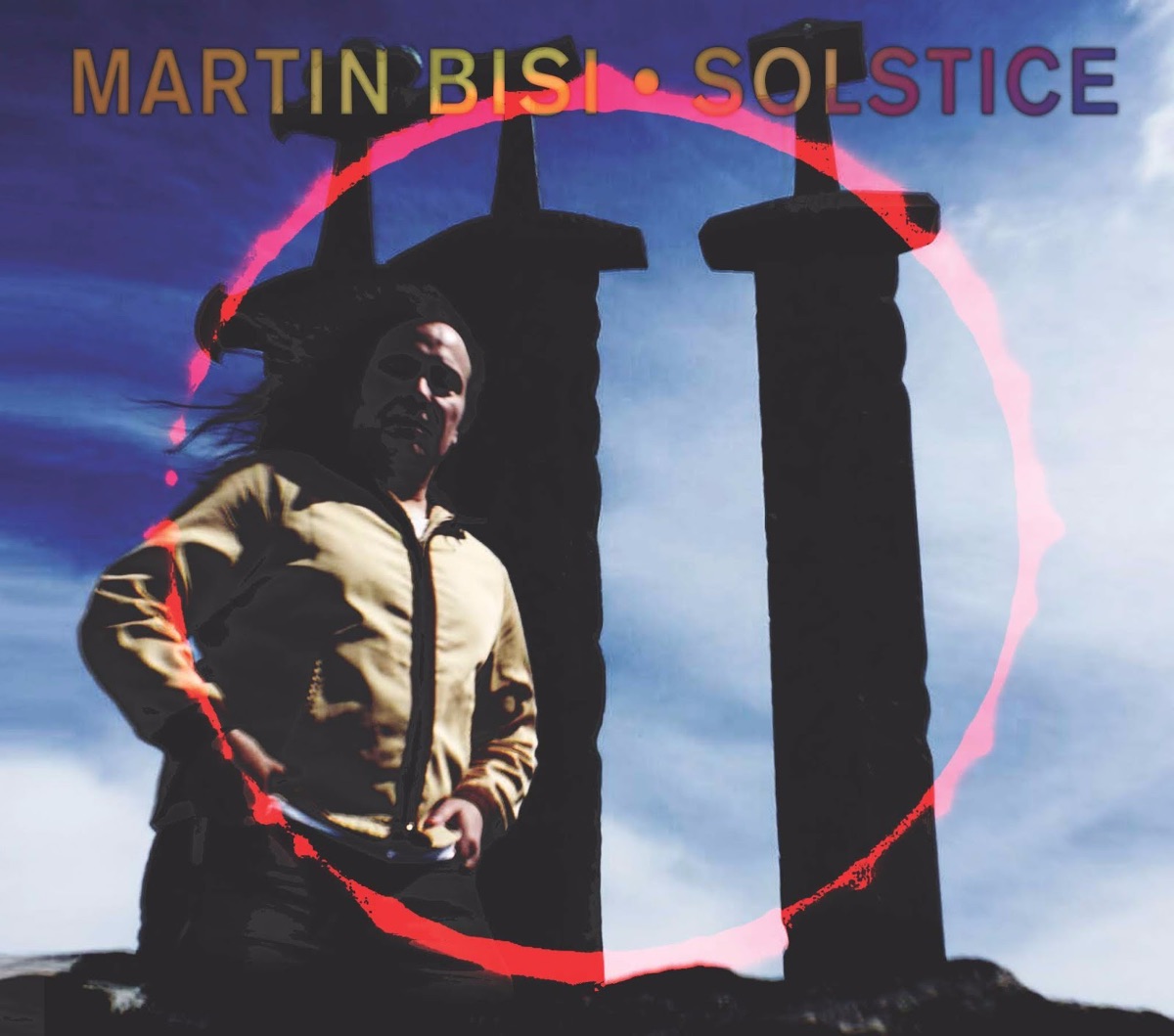 TAGS: