HALF WAIF firma con ANTI- Records e annuncia THE CARETAKER, il nuovo album in uscita il 27 marzo. Guarda il video per "Ordinary Talk".
In "Ordinary Talk" la cantante, compositrice e produttrice dichiara la sua impavidità: "Baby don't worry about me, I don't worry about you."
Qui Rose medita sulla pesantezza dei momenti ordinari, la costellazione di lacrime e incombenze e dubbi e chiacchiere che sono comprese nell'essere una persona, accompagnata dai suoi arrangiamenti più cinematografici e pulsanti fino ad oggi.
È un'introduzione perfetta a The Caretaker, un album che negozia lo spazio tra lavorare da soli e con gli altri, tra l'isolamento e la connessione. Il risultato è il suo lavoro più audace di sempre. Anche la copertina sembra una dichiarazione d'intenti in alta risoluzione, una mossa di allontanamento deliberata dall'oscuro mistero che pervadeva il suo precedente lavoro: l'immagine nitida dell'artista si irradia davanti a una brillante tempesta blu, fissandoti dritto negli occhi.
In merito alla canzone, Rose afferma: "Riconoscere la propria ordinarietà può essere deprimente o può essere un sollievo. In questo brano volevo onorare e celebrare la mia ordinarietà come uno strumento incredibile per farmi sentire meno sola. La canzone è una rassicurazione sul fatto che sentirsi male – o "malati" – non è qualcosa che ha bisogno di essere corretto. C'è un'esperienza profonda che proviene dal provare emozioni che si trovano agli estremi. Ed è in effetti questi disordine vivido e vario che ci rende umani e ordinari. Il video, scritto in collaborazione con la regista Kenna Hayes, traccia la progressione dall'isolamento alla comunione mentre ci spostiamo dal tableau di una troupe di strani cortigiani alle luci al neon di una buona vecchia festa casalinga. E mentre la canzone cambia, il cast dei personaggi segue e guarda verso l'esterno: verso la vasta notte con la sua deriva di stelle e sui milioni di piccoli momenti che definiscono le nostre giornate."
Nel corso di undici canzoni, Rose crea il lussureggiante mondo di una umida notte d'estate, sognando e raggiungendo una stagione nella quale diventa il proprio "io migliore". Riferendosi al titolo dell'album, dice: "Ho creato un personaggio. Una persona a cui è stata affidata la cura di questa tenuta, la cura della terra, e non sta facendo un buon lavoro. Le erbacce crescono ovunque e lei non si prende nemmeno cura di sé." Per Rose, il personaggio di The Caretaker funge da monito su chi potrebbe diventare se non fosse più vigile, e l'album la vede alle prese con il suo desiderio di indipendenza e la realtà intricata in cui abbiamo bisogno l'uno dell'altro.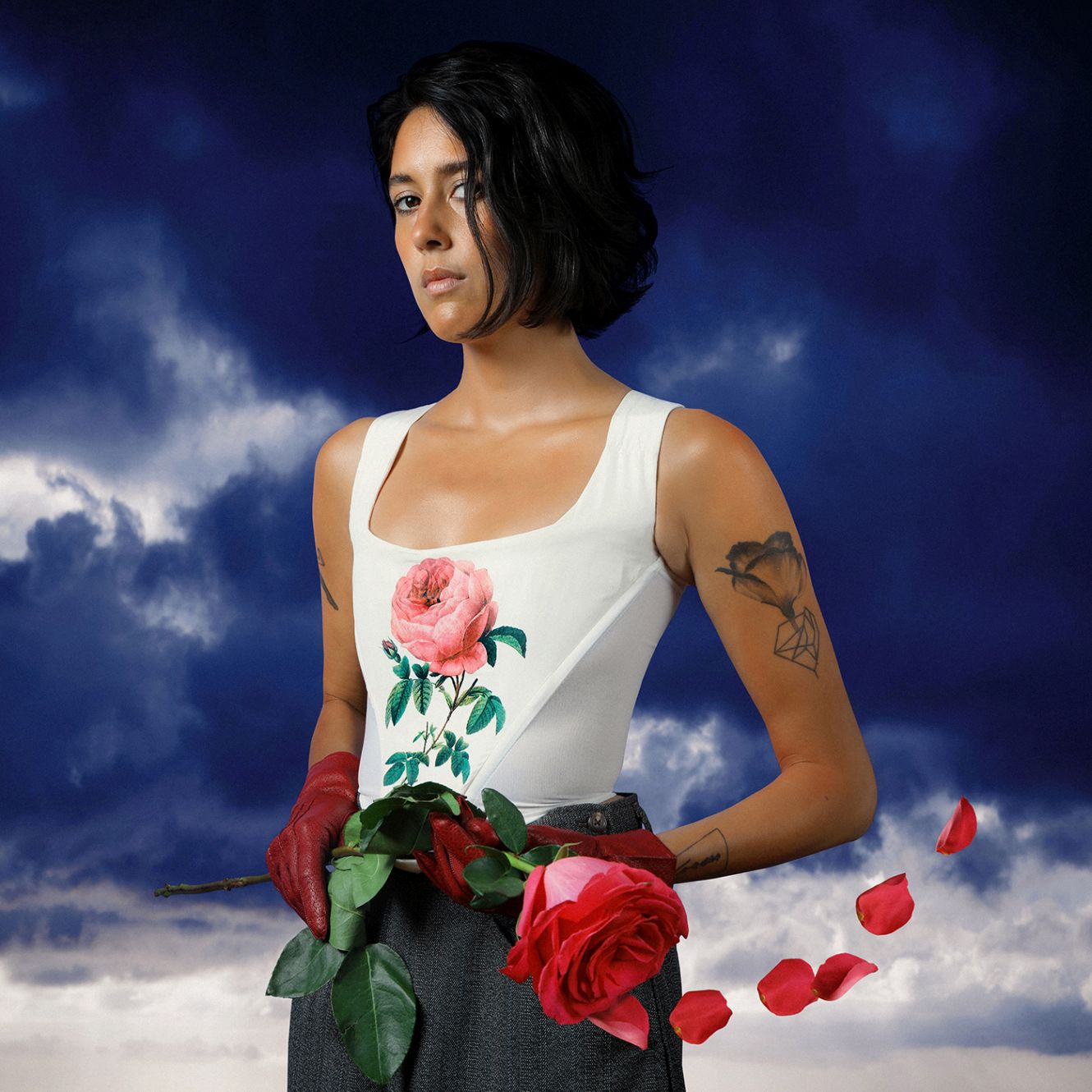 1. Clouds Rest
2. Siren
3. Ordinary Talk
4. My Best Self
5. In August
6. Lapsing
7. Halogen 2
8. Blinking Light
9. Brace
10. Generation
11. Window Place
TAGS: