K Á R Y Y N annuncia l'album di debutto THE QUANTA SERIES in uscita il 29 marzo su Mute.
L'artista, compositrice e cantante K Á R Y Y N oggi annuncia il suo album di debutto THE QUANTA SERIES, in uscita il 29 marzo su Mute [PIAS] e condivide un nuovo edit del singolo "EVER".
Scritto e registrato nel corso di sette anni, THE QUANTA SERIES segue K Á R Y Y N nel suo viaggio alla scoperta di sé attraverso diversi continenti. Dopo aver perso due parenti ad Aleppo nel 2011, K Á R Y Y N decise di lasciare Los Angeles per trasferirsi a Cherry Valle, a nord dello stato di New York, dove si isolò per elaborare gli ultimi eventi. Qui, nel corso di 18 mesi K Á R Y Y N scrisse due brani per THE QUANTA SERIES. Il primo è "TODAY I READ YOUR LIFE STORY 11:11", un brano viscerale ed emotivo registrato in una sola take. Il secondo riflette sulla temporaneità e la realtà di affrontare le conseguenze delle nostre azioni e si intitola "SEGMENT & THE LINE". K Á R Y Y N trascorse gli anni seguenti a Berlino dove scrisse "PURGATORY", un brano ispirato al ricordo di un' infanzia trascorsa nella regione di Idlib, in Siria. Viaggiando, trovò ispirazione ovunque, dall'eredità della sua famiglia ai sentimenti di amore e dolore provocati dalle interazioni umane. Tema importante nella produzione di K Á R Y Y N è la sua discendenza: "AMBETS GORAV" è un'interpretazione della canzone armena folk, mentre "MIRROR ME" è un bellissimo patchwork corale che fornisce all'album una pausa introspettiva – un brano che tratta dell' "affrontare se stessi, il buono e il cattivo, cercando le parti in noi che sono andate perse."
Dopo aver condiviso gli acclamati brani "ALEPPO" e "BINARY" nel 2017, K Á R Y Y N è pronta a pubblicare THE QUANTA SERIES, in digitale e su vinile, per Mute [PIAS]. K Á R Y Y N oggi annuncia anche il tour con il compagno di etichetta Apparat.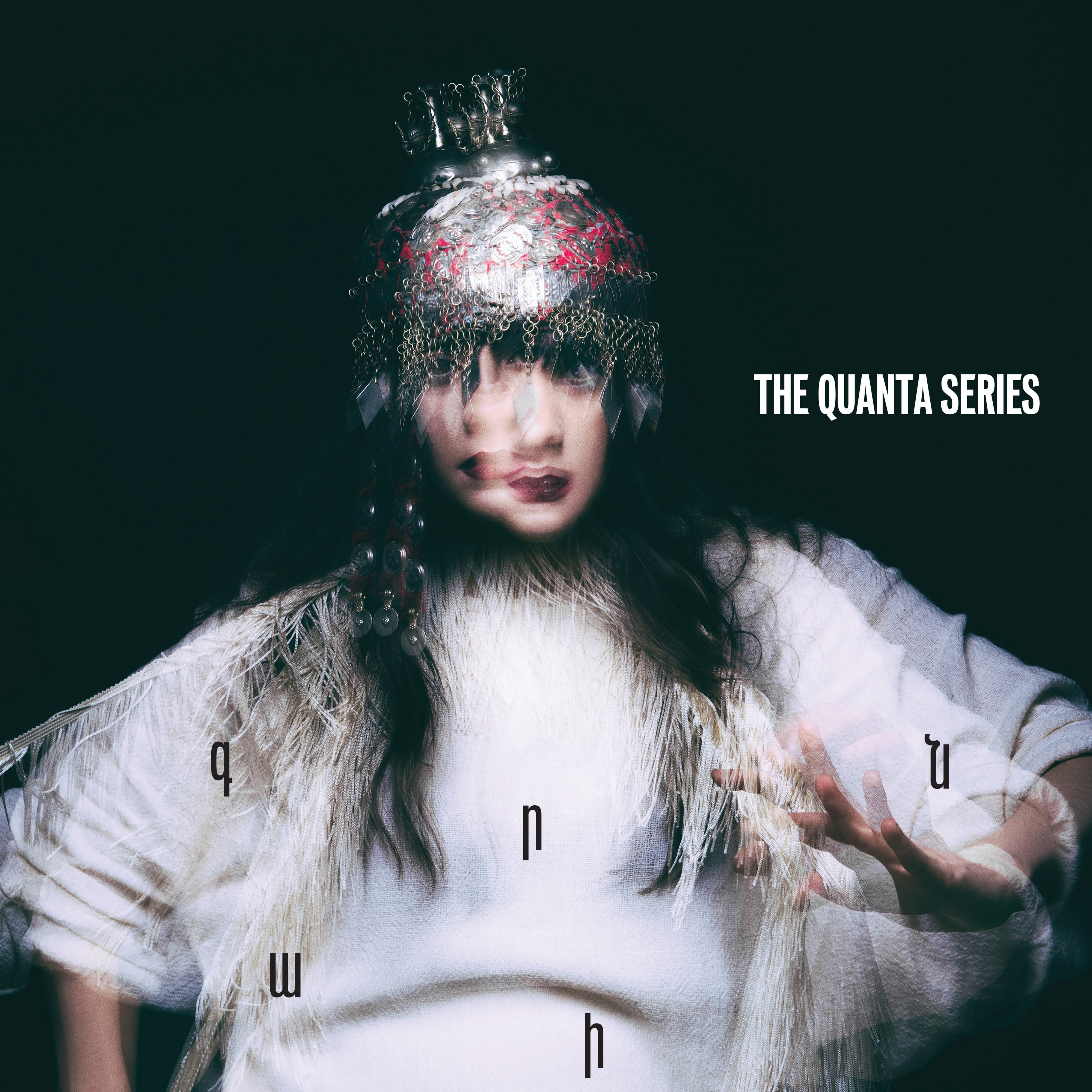 EVER
YAJNA
PURGATORY
BINARY
AMBETS GORAV
Un-c2-See
MIRROR ME
CYTOKINESIS
ALEPPO
TODAY I READ YOUR LIFE STORY 11 11
SEGMENT & THE LINE