The Soft Bulletin - Recorded Live at Red Rocks with the Colorado Symphony Orchestra
THE FLAMING LIPS annunciano il loro primo live album ufficiale THE SOFT BULLETIN RECORDED LIVE AT RED ROCKS WITH THE COLORADO SYMPHONY ORCHESTRA, in uscita il 29 novembre su Bella Union [PIAS]. Ascolta "RACE FOR THE PRIZE" (feat. The Colorado Symphony & André de Ridder).
Il 26 maggio del 2016 i Flaming Lips eseguono per intero, al Red Rocks Amphitheatre di Morrison, Colorado, l'acclamatissimo album The Soft Bulletin (1999, Warner) assieme alla Colorado Symphony Orchestra. Questo evento spettacolare è considerato da coloro che erano presenti come uno dei momenti più impressionanti, magici e commoventi di una vita. Per i LIPS e i loro fan, forse l'apice di una magnifica interpretazione che rimarrà gratificante ed emotivamente carica come quella notte del 2016.
Il pre-order è già iniziato è include il download immediato di "Race For The Prize" a cui si aggiungeranno altri download il 15 novembre ("The Spark That Bled").
The Flaming Lips (Wayne Coyne, Steven Drozd, Michael Ivins, Derek Brown, Jake Ingalls, Matt Kirksey e Nicholas Ley) sono accompagnati da un'orchestra di 69 elementi e un coro di 56. La performance è stata condotta da Andre de Ridder e vede tutti i 12 brani originali dell'album suonati in sequenza con nuovi, incredibili arrangiamenti.
L'evento è stato prodotto dagli stessi Flaming Lips assieme a Scott Booker e al collaboratore di lunga data Dave Fridmann. L'album viene pubblicato per celebrare il 20° anniversario di The Soft Bulletin, pubblicato nell'estate del 1999 e sarà pubblicato nelle versione doppio vinile, CD e digitale.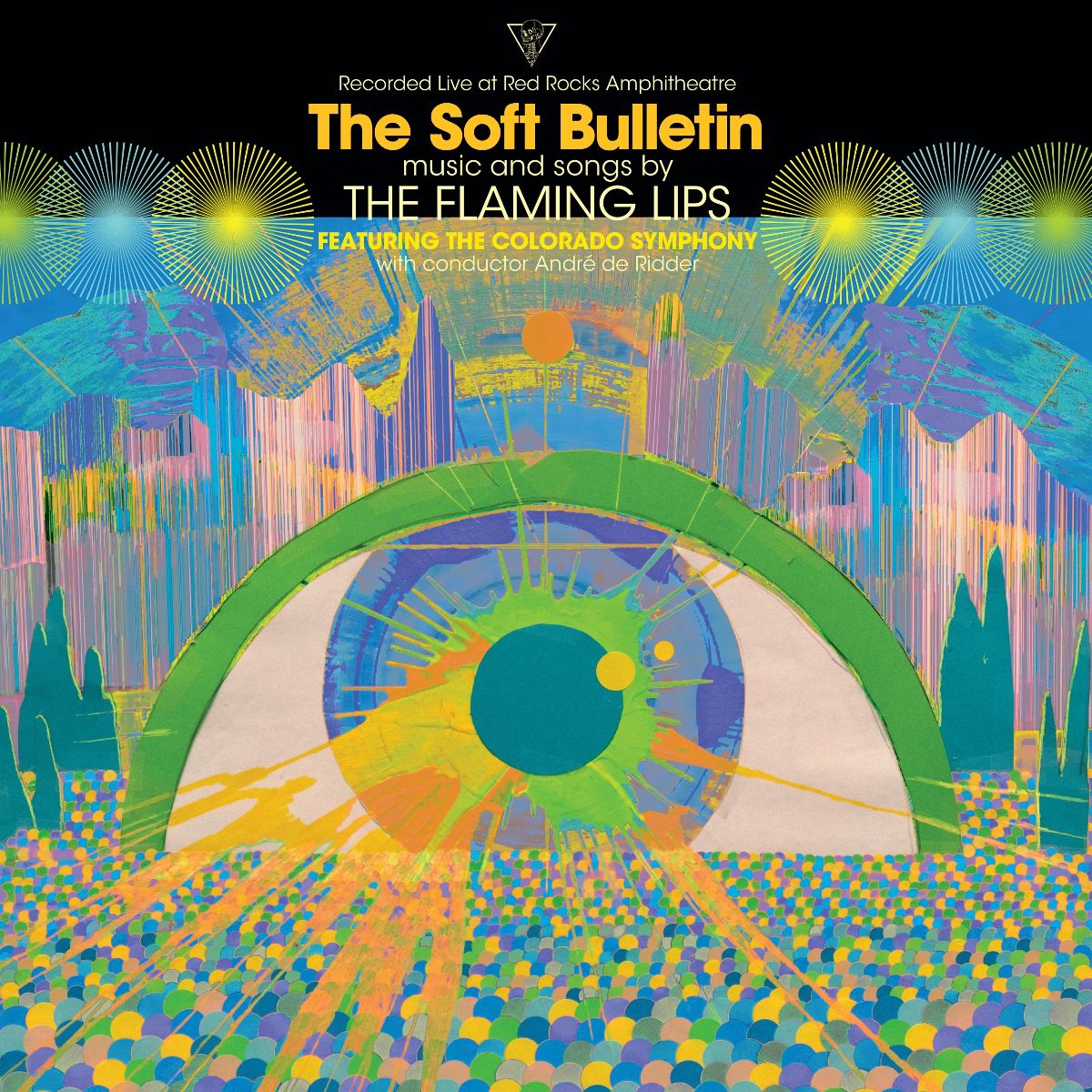 1. Race for the Prize
2. A Spoonful Weighs a Ton
3. The Spark That Bled
4. The Spiderbite Song
5. Buggin'
6. What Is the Light?
7. The Observer
8. Waitin' for a Superman
9. Suddenly Everything Has Changed
10. The Gash
11. Feeling Yourself Disintegrate
12. Sleeping on the Roof
TAGS: