Liars annuncia il sequel di TFCF, intitolato TITLES WITH THE WORD FOUNTAIN, in uscita il 21 settembre su Mute.
Il nuovo lavoro sarà composto da 17 tracce e verrà distribuito assieme a TFCF in digitale e cassetta, cui seguirà, il 26 ottobre, un'edizione limitata in vinile arancione. L'uscita coincide con il primo tour australiano di Liars da quando Angus Andrew si è trasferito lì due anni fa.
Titles With The Word Fountain è stato registrato durante le stesse sedute di TFCF, ma non si tratta di una raccolta di outtakes, come spiega lo stesso Angus: "Per me è un sequel. Ho scelto i brani di TFCF in base al modo in cui affrontavano il trauma di una relazione creativa fallita, mentre il materiale di Titles è più giocoso nonostante affronti gli stessi argomenti".
TFCF è stata la prima pubblicazione di Liars dopo l'amichevole separazione da Aaron Hemphill, l'altro membro fondatore. "C'era molta pressione nella produzione di TFCF. Con questo nuovo lavoro mi sono sentito liberato da quel peso e più libero di includere materiali che potrebbero essere interpretati come astratti".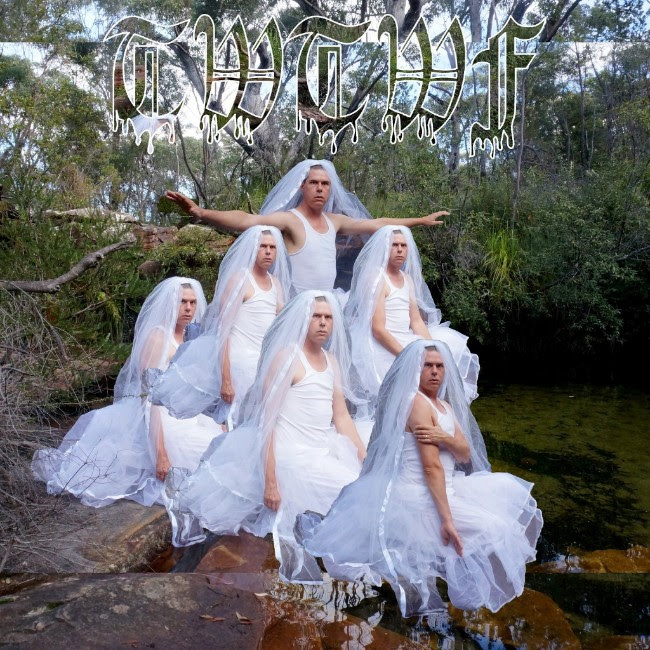 TRACKLIST
97 Tears
Face In Ski Mask Bodies To The Wind
Murdrum
Pure Context
Double Elegy
Left's Got Power Right Hasn't
Past Future Split
P/AM
Fantail Creeps
Perky Cut
Feed The Truth
Gawking At The Accident
Absence Blooms
Extracts From The Seated Sequence
On Giving Up
Sound Of Burning Rubbish
A Kind Of Stopwatch
No Help Pamphlet (The Alpha Ceti Orchestra Remix) **