DANNY BROWN annuncia il nuovo album UKNOWHATIMSAYIN¿, in uscita il 04 ottobre su Warp. Guarda il video di "Dirty Laundry".
Nei quasi dieci anni da quando è stato pubblicato XXX, il suo magnum opus, Danny Brown ha permeato la cultura musicale underground e anche quella mainstream con un personaggio autentico e in continua evoluzione assieme a un suono del tutto personale, che trascende i generi e qualsiasi parametro che il mondo impone. Ha fornito il modello per molti artisti tanto cari ai critici di oggi e ha aperto le porte a molti seguaci.
Oggi Danny Brown annuncia l'attesissimo ritorno col suo quinto album uknowhatimsayin¿, che uscirà il 4 ottobre su Warp. La notizia coincide con l'uscita del primo singolo e video "Dirty Laundry" diretto da Simon Cahn. Il testo di Brown bilancia la coscienziosa narrazione con battute divertenti: un'ode alla standup comedy, una forma d'arte che egli rispetta molto. "Questa è la mia versione di album da cabaret. La maggior parte dei miei amici intimi non sono più rappers, ma comici e attori. Volevo creare qualcosa che mescolasse umorismo e musica. Qualcosa che fosse divertente senza essere una parodia."
Basta la prima traccia dell'album per capire subito che Brown è al punto più alto della sua carriera, mentre scolpisce meticolosamente il suo prossimo capitolo. All'inizio di quest'anno, Brown ha presentato in anteprima alcuni dettagli del disco in una cover story di High Snobiety, rivelando la produzione esecutiva del rapper Q-Tip degli A Tribe Called Quest. Il coinvolgimento di Q-Tip in uknowhatimsayin¿ segna la prima produzione del leggendario artista dai tempi di The Infamous di Mobb Deep. Con la guida di Q-Tip, Brown è tornato alla sua versione di produzione tradizionale ma non senza la cassetta dei trucchi che si è costruito in questi anni. "Non c'era spazio per gli errori. Q-Tip voleva che tornassi all'era di Greatest Rapper Ever. Ho quasi dovuto imparare di nuovo a rappare – una cosa simile alla morte dell'ego. Mi ha dato questa visione completamente nuova della musica. Non posso più tornare come prima." La produzione aggiuntiva è di Paul White, JPEGMAFIA, Flying Lotus, Standing on the Corner e altri, con features di Run The Jewels, Obongjayar, JPEGMAFIA e Blood Orange.
La svolta di Danny Brown come artista e come individuo emerge fortemente da uknowhatimsayin¿, un album che consolida la sua reputazione come innovatore. Nel vero senso della parola, è un classico moderno che sfida il genere e reinventa quello che un album hip-hop può e dovrebbe essere nel 2019.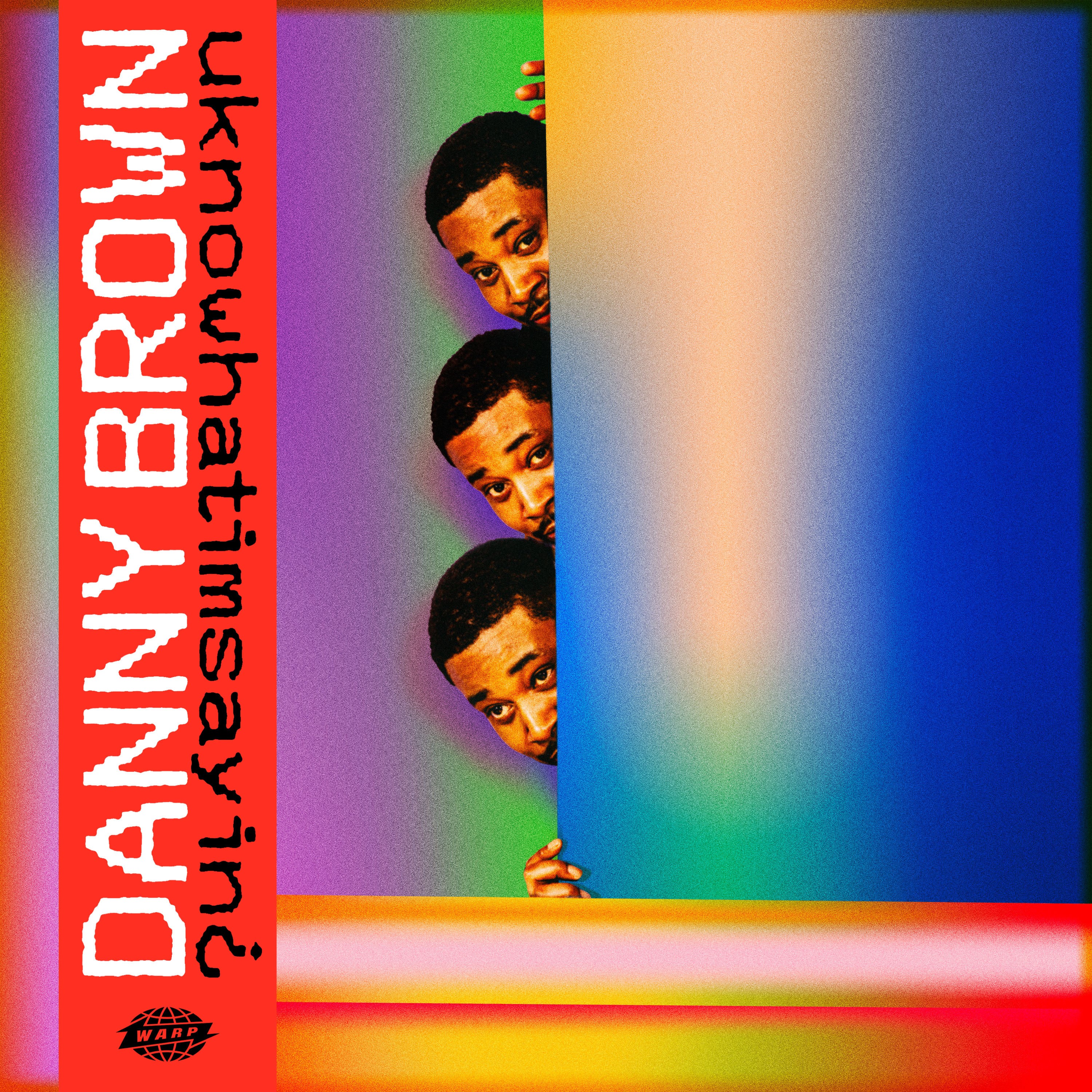 01. Change Up
02. Theme Song
03. Dirty Laundry
04. 3 Tearz (feat. Run The Jewels)
05. Belly of The Beast (feat. Obongjayar)
06. Savage Nomad
07. Best Life
08. uknowhatimsayin¿ (feat. Obongjayar)
09. Negro Spiritual (feat. JPEGMAFIA)
10. Shine (feat. Blood Orange)
11. Combat


TAGS: