I Clinic annunciano il nuovo album WHEELTAPPERS AND SHUNTERS in uscita il 10 maggio su Domino.
L'insolito titolo deriva da uno spettacolo di varietà ormai dimenticato in onda negli anni '70 su ITV, The Wheeltappers and Shunters Social Club, condotto da Bernard Manning, che ricreava l'atmosfera fumosa e alcolica dei lavoratori del nord per un pubblico incollato al divano.
L'album non è né una celebrazione né una denigrazione della cultura di quel periodo, nel quale Blackburn e Hartley sono cresciuti. "È uno sguardo satirico sulla cultura britannica – tra alti e bassi," spiega Blackburn. "Mi affascina che le persone guardino agli anni '70 come se fossero giorni gloriosi. È emerso che c'era un lato più oscuro e perverso di quel periodo. Quando ripensi al passato oggi, era chiaro che fosse nella cultura mainstream."
Il primo brano che condividono è "Rubber Bullets", un rock'n'roll anni '50 nel quale Blackbrun grugnisce "Neanderthal" su un riff di chitarra rockabilly alla Scotty Moore.
L'album è stato registrato lo scorso anno nello studio di Hartley (membro fondatore della band) a Liverpool, e mixato da Dilip Harris (King Krule, Sons Of Kemet, Mount Kimbie). "Pensavamo fosse giusto creare un album divertente e da ballare in questi tempi oscuri e conservatori," dice Blackburn. Divertente senza subbio, ma stiamo sempre parlando dei Clinic: il loro tipo di divertimento è sempre minaccioso…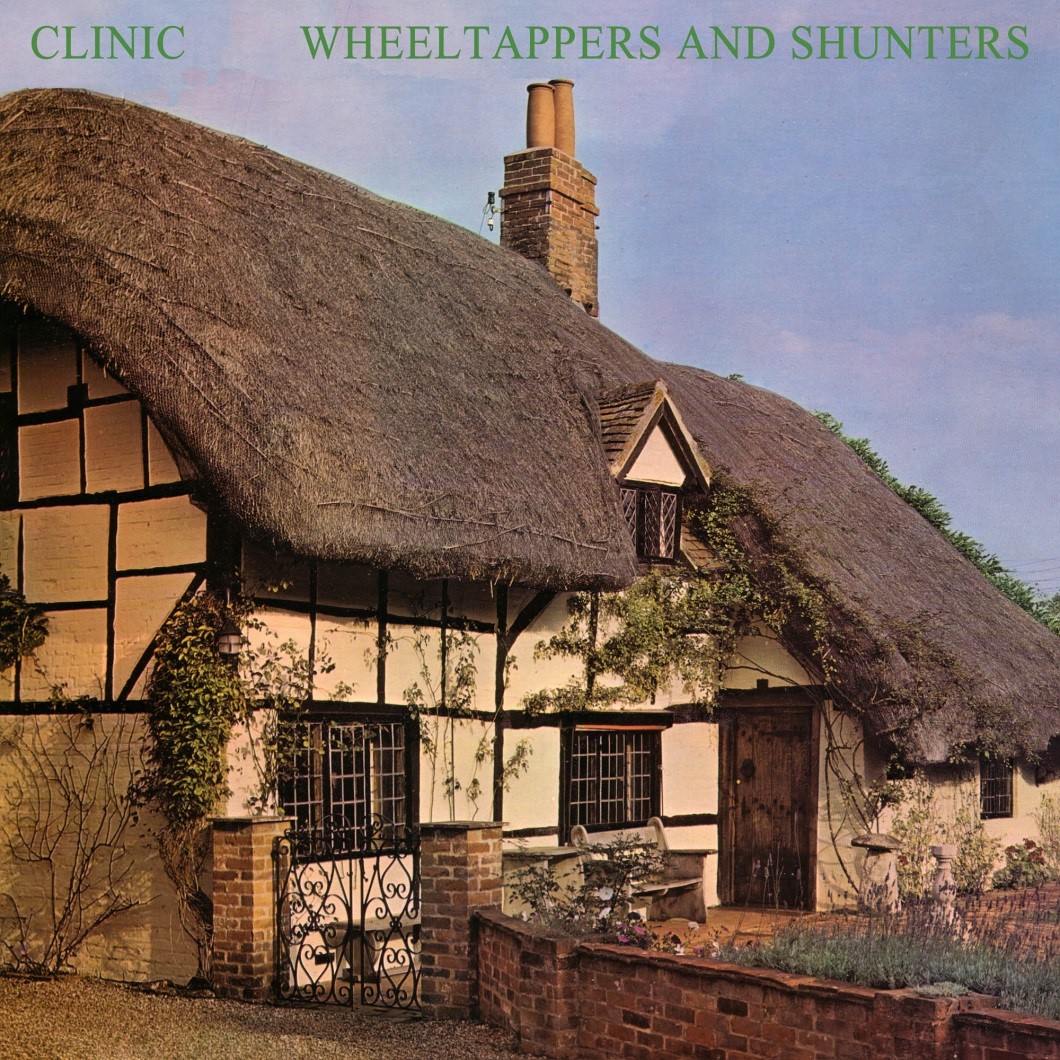 1. Laughing Cavalier
2. Complex
3. Rubber Bullets
4. Tiger
5. Ferryboat of the Mind
6. Mirage
7. D.I.S.C.I.P.L.E
8. Flying Fish
9. Be Yourself/Year of the Sadist
10. Congratulations
11. Rejoice!
12. New Equations at the Copacabana