L'etichetta londinese SPEEDY WUNDERGROUND annuncia una nuova compilation YEAR 4 COMPILATION, in uscita il 06 dicembre su vinile 12" e in digitale. Guarda il visualizer.
Per Speedy Wunderground il 2019 è stato un anno vitale e fondamentale. Oltre al boss dell'etichetta Dan Carey che ha prodotto una serie di album acclamati dalla critica, tra cui The Book Of Traps And Lessons di Kate Tempest (assieme a Rick Rubin), oltre alle due nomination al Mercury Prize per i Black Midi Black Midi ('Schlagenheim') i Fontaines D.C. ('Dogrel'), sta rapidamente facendosi conoscere come una delle etichette più eccitanti del paese grazie anche a una nomination come Best Small Label degli AIM Award.
Con l'uscita dell'EP "Town Centre" di Squid e la versione digitale dell'opus di 9 minuti di "Sunglasses" dei Black Country New Road, l'etichetta si sta muovendo al di fuori dei suoi parametri originali per portare alla luce le band più fresche ed eccitanti del paese. "Sta accadendo tutto in modo molto organico," dice Carey, "e naturale."
Ciò è chiaramente esemplificato nella compilation Year 4. Tra gli artisti/brani coinvolti in questo volume: l'assalto krautrock di Scottibrains (la house band della Speedy con Dan Carey e Boxed In's Oli Bayston + Liam Hutton), con un brano mixato da Orla Carey, la figlia tredicenne del produttore; 'bmbmbm' (versione 7''), la prima uscita ufficiale degli enigmatici Black Midi; la punk disco in stile LCD-meets-Television degli Squid col brano "The Dial"; il contorto art-rock dei Black Country, New Road con "Athen's, France" e, come da tradizione dell'etichetta, la frenetica jam post-punk di All We Are's + Alex Karpranos in "Heart Attack".
"Questa è per noi sicuramente una raccolta definitiva," dice il co-direttore dell'etichetta Pierre Hall, "adoriamo tutte le compilation ma questa è una vera istantanea del tempo, tutte le band e gli artisti coinvolti sono davvero connesse."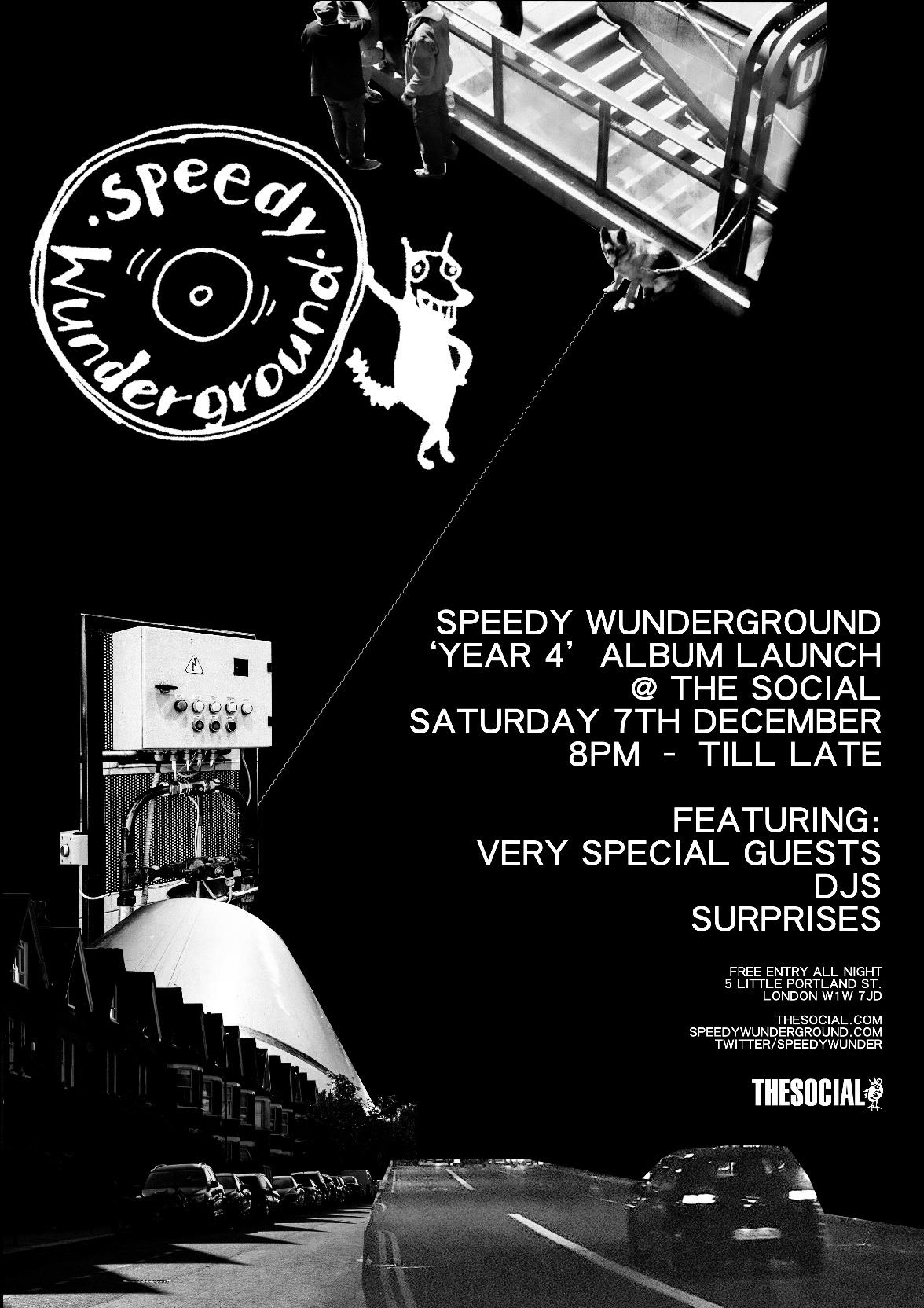 TAGS: