NETFLIX ANNUNCIA LA PRIMA SERIE DI CONTENUTI ORIGINALI BASATI SULLE STORIE DI MARK MILLAR.
Netflix annuncia la prima serie di contenuti originali basati sulle storie di Mark Millar. Lo scorso anno, Netflix ha acquisito Millarworld, la società di Mark Millar, sviluppando diversi progetti con Mark e Lucy Millar, tra cui The Magic Order, che è stato pubblicato come primo comic book Netflix.
Mark Millar ha affermato: «Mia moglie Lucy e io lavoriamo con Netflix ormai da undici mesi, non potevamo sperare in una collaborazione migliore. Assistere all'uscita di un film basato sulle tue storie ogni due anni circa è davvero meraviglioso, ma vedere tutti i tuoi lavori realizzati nello stesso momento, a livelli così elevati e con così tanti talenti coinvolti, supera decisamente ogni aspettativa. Gli artisti con cui lavoriamo sono scrittori e registi di cui sono stato grande fan negli ultimi anni, trovarmi a collaborare con loro mi entusiasma. Questo è l'ambiente creativo più stimolante in cui abbia mai lavorato. Non vedo l'ora di accendere il mio computer ogni mattina».
Tra le serie originali che saranno prodotte:
Jupiter's Legacy
Jupiter's Legacy segue le vicende della prima generazione di supereroi al mondo, attiva negli anni Trenta. Oggi sono le guardie della città, grandi e venerate da tutti, ma i loro figli, anch'essi dotati di superpoteri, si ritrovano a vivere all'ombra delle leggendarie imprese dei loro genitori. Steven S. DeKnight (Daredevil, Spartacus, Buffy l'ammazzavampiri), che ha recentemente firmato un accordo con Netflix, sarà sceneggiatore e produttore esecutivo, accanto a Lorenzo di Bonaventura e Dan McDermott. DeKnight sarà anche regista del primo episodio.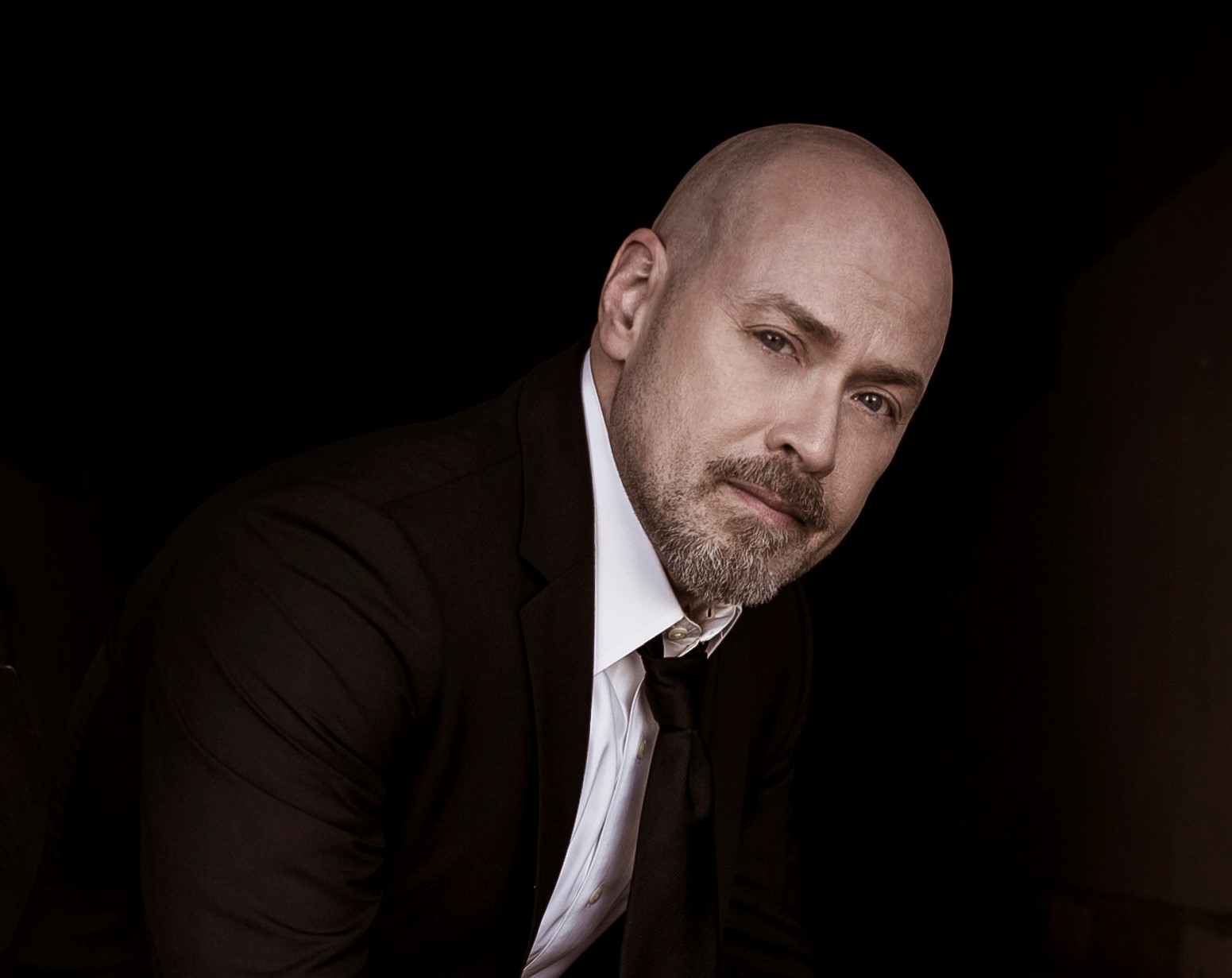 American Jesus
La serie bilingue (spagnolo e inglese) American Jesus racconta la storia di un ragazzo di 12 anni, che improvvisamente scopre di essersi reincarnato in Gesù Cristo. Può trasformare l'acqua in vino, camminare sull'acqua e addirittura resuscitare i morti! Come riuscirà a convivere con un destino che ha segnato le sorti dell'umanità per migliaia di anni? Everardo Gout (Luke Cage, Sacred Lies, Mars, Banshee, Aqui En La Tierra) e Leopoldo Gout (Molly's Game, Instinct) saranno co-sceneggiatori e produttori esecutivi della serie. Everardo Gout sarà anche regista.
I film includono:
Empress
La regina Emporia è sposata con Re Morax, il peggiore dittatore della galassia. Dopo essere scappata dal palazzo in cui vive con i suoi figli, Emporia e la sua famiglia devono nascondersi da Morax e dal suo esercito a tutti i costi – anche se questo comporta teletrasportarsi continuamente di pianeta in pianeta. La scrittrice Lindsey Beer (Kingkiller Chronicle, Sierra Burgess is a Loser per Netflix e Wizards of Once per DreamWorks Animation) sta adattando il fumetto in un film, Joe Roth e Jeff Kirschenbaum (The Voyage of Doctor Dolittle, Maleficent) saranno i produttori.
Huck
In un tranquillo paesino di mare, Huck usa i suoi speciali poteri per fare una buona azione ogni giorno. I suoi vicini ricambiano il favore tenendo segrete le sue abilità. Quando un nuovo arrivato avverte la stampa, si scatena una tempesta, che costringerà Huck ad intraprendere un'avventura che cambierà ogni cosa. Ted Melfi (Hidden Figures, St. Vincent) sta curando l'adattamento del fumetto in film, mentre Neal H. Moritz e Toby Jaffe saranno i produttori.
Sharkey The Bounty Hunter
Il film sarà ambientato in un meraviglioso universo Sci-Fi, Sharkey insegue i criminali attraverso tutta la galassia nel suo furgoncino dei gelati. Aiutato dal suo partner di lunga data, si ritrova a dare la caccia alla taglia più grande della sua carriera. Sharkey the Bounty Hunter sarà adattato e pubblicato come comic book Millarworld/Netflix il prossimo anno, lo scrittore Michael Bacall (Scott Pilgrim vs. the World, 21 Jump Street) sta scrivendo la sceneggiatura per il futuro film.
***
Netflix
Netflix è il più grande servizio di intrattenimento via Internet del mondo, con più di 130 milioni di abbonati in oltre 190 paesi che guardano serie televisive, documentari e film in un'ampia varietà di generi e lingue. Gli abbonati possono guardare tutto ciò che vogliono in qualsiasi momento, ovunque e su ogni schermo connesso a Internet. Possono mettere in pausa e riprendere la visione a piacimento, senza interruzioni pubblicitarie e senza impegno.
Mark Millar e Millarworld
Millarworld, società sussidiaria di Netflix, è gestita da Mark e Lucy Millar. Il franchise Millarworld – che include Wanted, Kingsman, Huck, Reborn, Empress, Kick-Ass, Jupiter's Legacy e molti altri titoli – ha ottenuto grandissimo successo in tutto il mondo, conquistando negli ultimi quattordici anni diversi settori dell'intrattenimento: editoria, cinema, industria della moda, videogame e giocattoli. Durante i suoi anni in Marvel, Mark Millar ha scritto alcuni dei best-seller che hanno segnato una generazione, influenzando in modo determinante l'universo Marvel. The Ultimates è stato consacrato dal Time Magazine come il comic book del secolo e Superman Opus, Red Son, si confermano le graphic novel con protagonista Superman più vendute di tutti i tempi.