Alcuni siti italiani hanno parlato dei Talk Talk come di una meteora; se tutte le meteore fossero così, sarebbe bello averne pieno il cielo.
Esiste un pugno di artisti nati e cresciuti in ambiti prettamente pop-rock che, nel corso della loro carriera, si sono spostati verso lidi sonori più eterogenei e complessi. Il più delle volte, le loro scelte hanno profondamente influenzato gli esiti commerciali delle loro produzioni: raramente (è il caso dei Radiohead) in maniera positiva, ben più spesso alienandoli al favore del grande pubblico. Uno dei casi più emblematici in tal senso è quello di Mark Hollis e dei suoi Talk Talk.
Nota al grande pubblico principalmente per It's My Life e Such A Shame, singoli di grande successo pubblicati nel 1984, la band inglese (formata da Hollis, il bassista Paul Webb e il batterista Lee Harris) ad un certo punto decise di voltare le spalle alla popolarità in maniera apparentemente deliberata. In realtà le cose sono un po' più complesse. Già a partire dal loro disco di esordio "The Party's Over" (1982), i Talk Talk vennero frettolosamente inseriti dalla critica musicale nell'allora nascente filone New Romantic. Quello che il gruppo proponeva era certamente un genere ascrivibile a quel synth-pop tanto in voga in quel periodo, ma le somiglianze con gruppi come i Duran Duran lì si fermavano; la loro musica, per quanto ancora acerba, appariva più riflessiva, priva dei tanti fronzoli decorativi che ornavano le canzoni della band di Simon Le Bon. L'uso di una cospicua dose di tastiere e sintetizzatori, più che una scelta stilistica, era una necessità dettata dagli scarsi finanziamenti elargiti dalla loro casa discografica, la Emi.
Dopo il buon successo del secondo album "It's My Life" (1984), che a livello compositivo segnava un deciso passo avanti rispetto al lavoro precedente, la band ebbe la possibilità di godere di maggiore libertà economica ed espressiva. Hollis e soci - ai quali, a partire dal 1984, si era affiancato Tim Friese-Greene che, in qualità di produttore, polistrumentista e coautore con Hollis era di fatto quarto membro del gruppo - mollarono i synth per dare spazio ad una strumentazione tanto ampia quanto eclettica: tra hammond, dobro, variophon, arpe, mellotron, chitarre acustiche, pianoforte e gruppi corali, il terzo album "The Colour Of Spring" (1986) segnava la svolta definitiva. Arricchito dal contributo mai fine a se stesso di artisti del calibro di Steve Winwood, Danny Thompson, Morris Pert e David Rhodes, "The Colour Of Spring" conduce il pop dei Talk Talk verso territori assai poco battuti in quell'epoca, dove il felice intuito compositivo di Hollis e Friese-Greene assume contorni più variegati e difficilmente definibili, tra art-rock, psichedelia, accenni progressive, sfumature jazz e minimalismo. Le canzoni si fanno più dilatate, lasciando spazio a lunghe digressioni strumentali (esemplari in tal senso sono Happiness Is Easy e Time It's Time che, certamente non a caso, aprono e chiudono l'album). Il pop, come testimonia il singolo Life's What You Make It, è ancora presente ma non più come protagonista e con brani come l'impalpabile April 5th - uno dei capolavori assoluti di Hollis - già si intravede il percorso immaginato da Mark. Un percorso che alla Emi e al grande pubblico non piacerà per niente.
Gli ultimi due album dei Talk Talk - "Spirit Of Eden" (1988) e "Laughing Stock" (1991) che a noi piace considerare come una sola, mastodontica opera - rappresentano lo strappo finale, l'addio definitivo al pop, all'assordante marasma sonoro di quegli anni. E segnano anche l'addio al successo commerciale e al contratto con la Emi. "Spirit Of Eden / Laughing Stock" lo si può descrivere solo per ossimori: è caos controllato, anarchia organizzata. È talmente antico da risultare sempre e comunque moderno, o forse semplicemente al di fuori - o meglio, al di sopra - di qualunque convenzione temporale. Blues, psichedelia, free jazz, Canterbury sound, sferzate rock, folk, esplosioni sonore e improvvisi silenzi: tutti questi elementi, e molti altri, sono mescolati assieme ma allo stesso tempo perfettamente ordinati. Nulla è fuori posto. Se commercialmente i due album furono un vero e proprio suicidio, artisticamente risultarono seminali per molte band come Radiohead, Elbow e Mogwai e, siccome a volte il destino è galantuomo, gli album dei Talk Talk più venduti ai nostri giorni sono proprio questi e "The Colour Of Spring".
Nel 1992 il gruppo si sciolse con un breve, laconico comunicato. Non diedero spiegazioni e in fondo non servivano. Che altro avrebbero potuto fare? Come avrebbero potuto andare oltre, superarsi? Mark Hollis sparì per la prima volta. Per molti anni nessuno ebbe più sue notizie, molti lo dimenticarono fino a quando, nel 1998, non fece capolino nei negozi di dischi il suo primo e unico album omonimo. Un ultimo capolavoro, per certi versi ancora più estremo nella sua totale ricerca della sottrazione. Un'opera nella quale anche i silenzi si fanno armonia.
L'ultimo regalo prima di sparire per la seconda volta. A parte due collaborazioni con gli UNKLE e Anja Garbarek tra il 1998 e il 2001 e poco più di un minuto di musica strumentale composto per la serie tv "Boss", di Mark Hollis si persero completamente le tracce: niente dischi nuovi, interviste, profili social. Nulla fino al 25 febbraio 2019 quando Mark, sparendo per la terza volta - quella definitiva - non ha involontariamente dato nuove notizie di sé.
Alcuni siti italiani hanno parlato dei Talk Talk come di una meteora; se tutte le meteore fossero così, sarebbe bello averne pieno il cielo.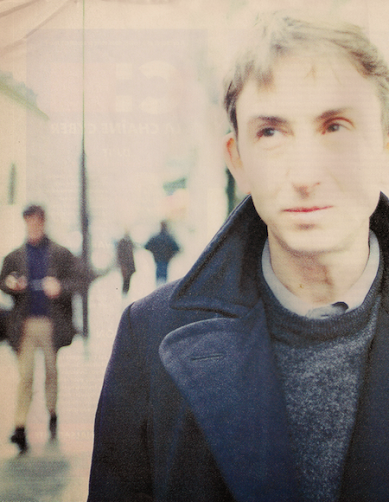 Mark Hollis, 4 gennaio 1955 - 25 febbraio 2019