Drag City Records annuncia la ristampa di FEARFUL SYMMETRY dei BOX OF CHOCOLATES per il 12 giugno. Ascolta il primo singolo "Stigmataphoria".
Abbiamo osato sperare e ora il seminale Fearful Symmetry dei Box Of Chocolate è tornato in vita.
Fearful Symmetry è una storia o un disco di un gruppo di persone con inclinazioni artistiche che si sono trovate casualmente a vivere assieme e che – verso la fine della convivenza – hanno deciso di registrare l'esperienza sotto forma di canzoni scritte mentre si trovavano al 140 di Plymouth Street a Dumbo, sì, Brooklyn, attorno al 1990.
C'è molto di più nella storia di quanto si sarebbe potuto conoscere rompendo questo particolare Box Of Chocolate nei primi anni '90. Con un nuovo artwork e l'inclusione di diversi pezzi inediti, questa ristampa di Fearful Symmetry è un documento vivente di una cooperazione disorganizzata e scompigliata (ne esistono di altro tipo?) che ha osato tracciare il proprio nome sulla sabbia ed è tronata per approfondire il solco.
Il primo singolo è formato da "Stigmataphoria" assieme a "Clarence Thomas Past Lives", due brani che includono gran parte dello spirito e alcuni dei caratteri genuini del primissimo set di canzoni. Alcune tracce sono state riordinate in alcuni punti e i nomi degli autori, tra cui Michael Howe, Will Oldham, Aaron Woolfe (dei primi Phish-lore), il vincitore del Tony Award Michael Chorney, l'artista del suono ed etnografo Rob Millis e altri i cui nomi non si possono dire, appaiono per la prima volta; il tutto insieme a una serie di note retrospettive che diventano un'ulteriore forma di intrattenimento.
Mentre questo cast di sbandati si precipitava verso un futuro collettivamente sconosciuto, queste canzoni e queste visioni venivano messe insieme: un insieme libero di indie-rock, pastiche roots-rock, brio punk e astrazioni cinematografiche, come una colonna sonora consigliata per la vostra festa preferita. Suonava bene ed era divertente – abbastanza da esserlo ancora.
Fearful Symmetry entrerà nelle vostre vite come un necessario Feng Shui psichico. Cliccate sulla foto qui sotto, ascoltate "Stigmataphoria", sentite quella voce familiare e fatela girare.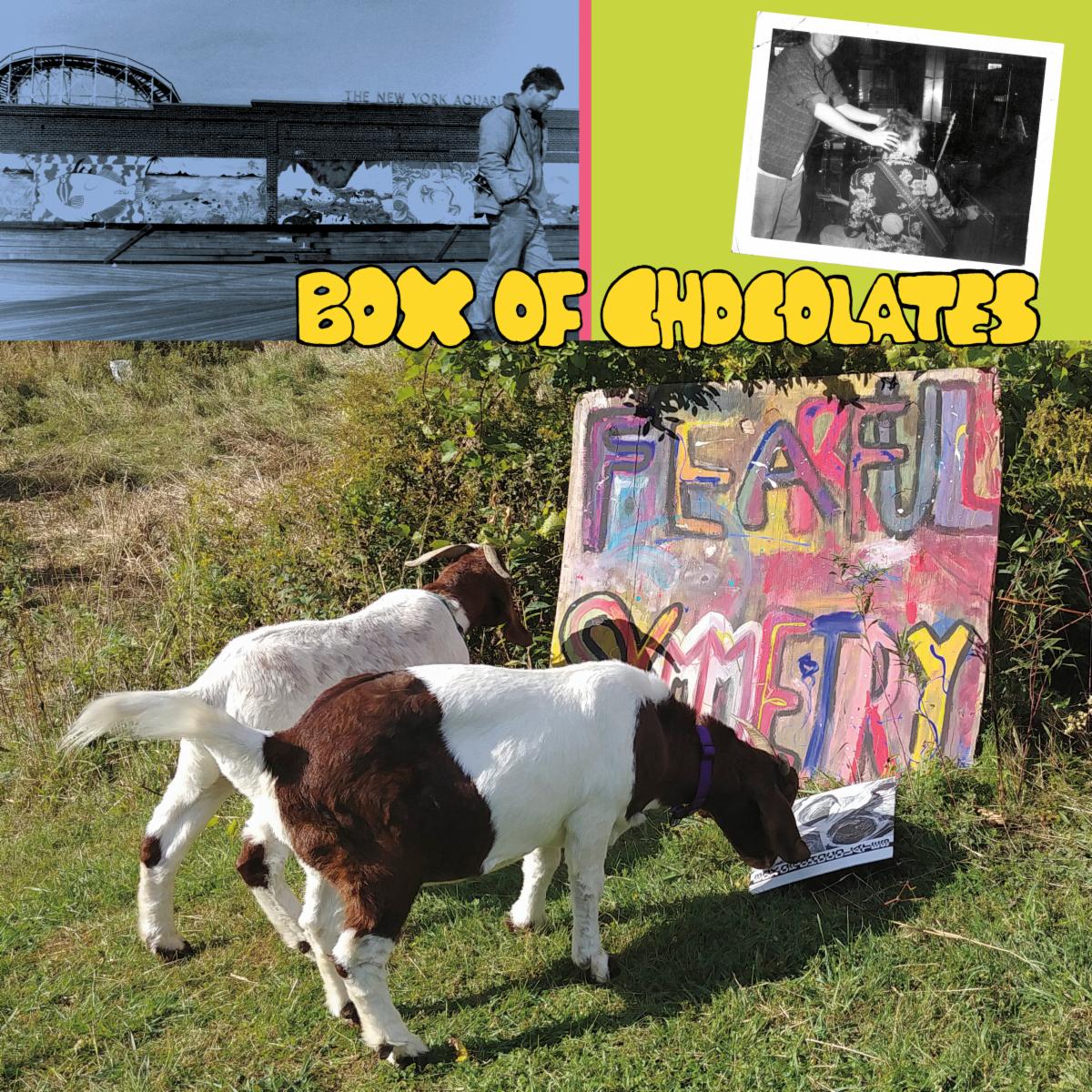 TAGS: