Fontaines D.C.
FONTAINES D.C. annunciano il nuovo album A HERO'S DEATH in uscita il 31 luglio su Partisan. Guarda il video per la title track con la partecipazione di Aidan Gillen (il Petyr Baelish/Ditocorto di Game Of Thrones).
A quasi un anno dal loro debutto Dogrel che gli ha permesso di conquistare un posto tra le band più acclamate del 2019, i dublinesi Fontaines D.C. tornano con A Hero's Death in uscita il 31 luglio su Partisan Records. Malconcio e ammaccato sebbene bellissimo, l'album è una rivisitazione di quell'energia spavalda che ha caratterizzato il primo lavoro in studio. La musica di A Hero's Death è paziente, sicura di sé e complessa – uno sguardo filosofico e inebriante al mondo moderno e alle sue grandi incertezze.
Ascolta la title track e guarda il video che la accompagna con la partecipazione di Aidan Gillen (Game of Thrones, The Wire, Peaky Blinders) che aggiunge al brano una forte intensità ipnotica e uno strato di sinistro surrealismo.
Riguardo al singolo e al video il cantante Grian Chatten afferma:
"Il brano è una lista di regole per il proprio io, sono principi per una felicità autoprescritta che spesso è appesa ad un filo. È un messagio positivo, ma con la ripetizione ci sono diversi significati, ed è ciò che succede con i mantra, quando li ripeti di continuo. C'è questo equilibrio tra sincerità e ipocrisia mano a mano che il brano prosegue ed è presente anche nel video. È per questo motivo che si passa spesso da tonalità maggiori a minori. L'idea mi è venuta guardando le publicità – la natura ripetitiva di questi messaggi confortanti che più guardi e più assumono sensazioni surreali e di paura.

Il titolo deriva dalla battuta di una opera teatrale di Brendan Behan mentre il testo l'ho scritto durante un periodo in cui mi sentivo consumato dal bisogno di scrivere qualcos'altro per alleviare la paura che non sarei mai stato in grado di dare un seguito a Dogrel. Ma da un punto di vista più ampio, tratta della battaglia tra felicità e depressione, e i problemi di fiducia che possono nascere da entrambi i sentimenti."

Per registrare A Hero's Death i Fontaines D.C. hanno lavorato ancora una volta con il produttore Dan Carey (Black Midi, Bat For Lashes) nel suo studio londinese. Insieme sono riusciti a realizzare un tipo di ballata più spettrale e riservata che attraversa una buona parte dell'album, citando influenze dai Suicide, The Beach Boys, e Leonard Cohen passando per i Beach House, Broadcast, e Lee Hazlewood. Sulla copertina dell'album è presente il guerriero della mitologia irlandese Cúchulainn che si trova a Dublino per commemorare la Rivolta di Pasqua. L'album serve da sforzo consapevole per sovvertire le aspettative, per sfidare loro stessi e i loro ascoltatori e per sacrificare un'identità al fine di assumerne un'altra – una che li rappresenti in pieno.
Dogrel ha debuttato nella Top 10 britannica, facendo guadagnare loro una nomination ai Mercury Prize, la prima posizione nella classifica dei migliori album dell'anno di BBC 6 Music e Rough Trade, una performance al The Tonight Show with Jimmy Fallon e numerose date sold out nel Regno Unito e all'estero – tra cui lo spettacolo alla Brixton Academy di Londra andato sold out in una settimana. Il The Guardian (che ha dato all'album 5 stelle) ha scritto "geniale, dall'inizio alla fine," The FADER li ha nominati "una delle band più incredibili in circolazione," e NME (che ha dato 5 stelle a Dogrel) li ha definiti "Una delle voci più importanti nel panorama rock." Guarda un estratto del loro leggendario concerto a Glastonbury QUI.

La band porterà A Hero's Death in tour. Maggiori informazioni saranno annunciate a breve.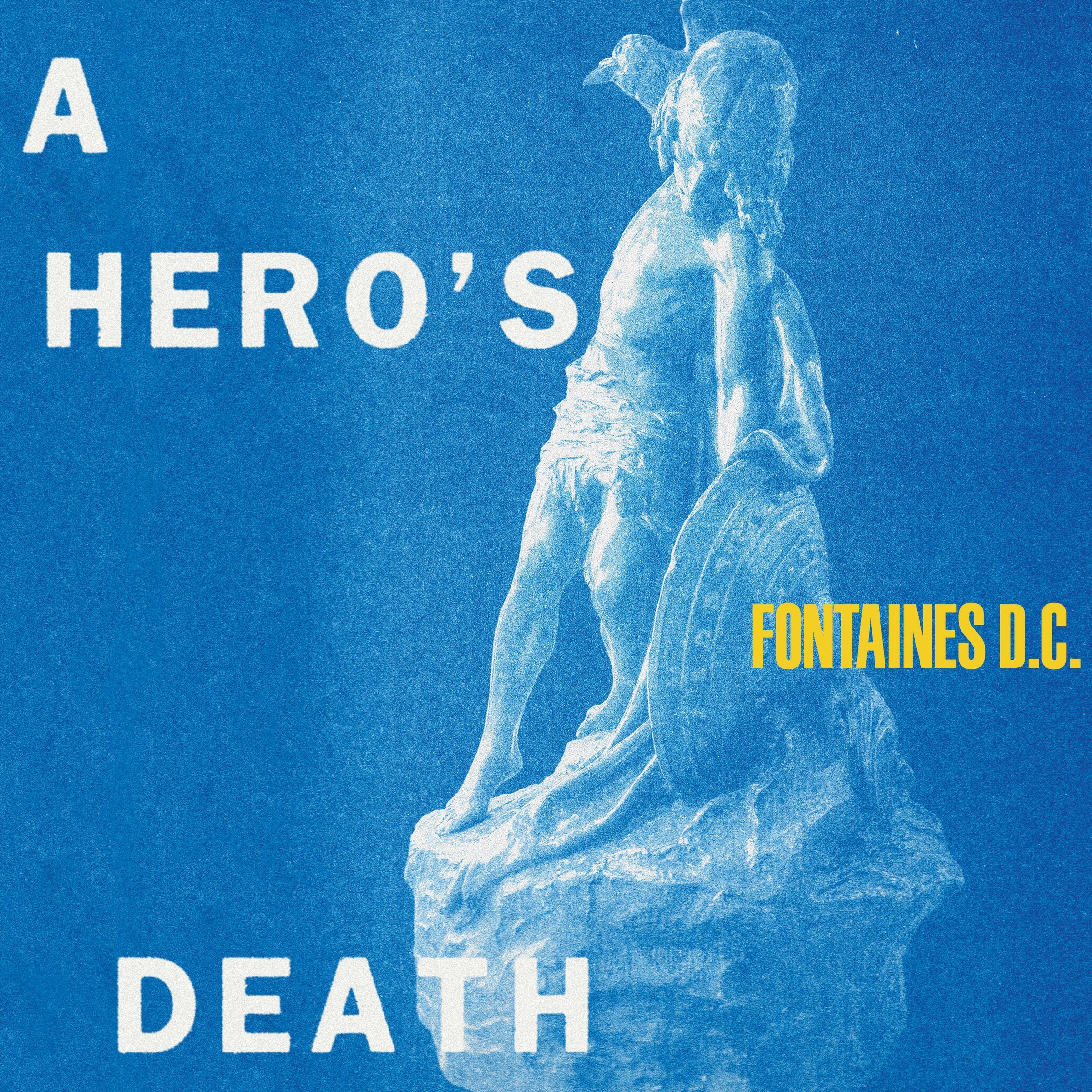 1. I Don't Belong
2. Love Is The Main Thing
3. Televised Mind
4. A Lucid Dream
5. You Said
6. Oh Such A Spring
7. A Hero's Death
8. Living In America
9. I Was Not Born
10. Sunny
11. No
TAGS: