ALOE BLACC annuncia il nuovo album ALL LOVE EVERYTHING in uscita il 2 ottobre su BMG. Guarda qui il video di "My Way".
Il cantante, cantautore, produttore multiplatino e attivista Aloe Blacc condivide oggi "My Way", il nuovo singolo estratto dall'imminente album All Love Everything, in uscita il 2 ottobre su BMG. Prodotto da Jonas Jeberg (Panic! At The Disco, Selena Gomez), "My Way" è un inno motivazionale al piano che esplode in un armonioso ritornello.
All Love Everything segue il suo album d'esordio su una major Lift Your Spirit, che è stato pubblicato tra il 2013 e il 2014 e ha ottenuto una nomination ai Grammy Awards. All Love Everything è un album composto con una prospettiva diversa dai precedenti: adesso Aloe Blacc ha una famiglia e un figlio, e questo gli ha concesso di ampliare ulteriormente la sua palette artistica.

Su All Love Everything, Aloe confessa: "Non si tratta di un genere in particolare, la mia musica si basa sull'A.I.M.: Affermazione, Ispirazione, Motivazione. Ho avuto moltissime opportunità per parlare della mia musica ma non mi sono mai sentito a mio agio nel dire 'sono un artista pop' piuttosto che 'sono un artista folk', e allora ho capito. La mia scrittura è tematica".

In All Love Everything, Aloe mostra la sua radicale empatia e la sua schiettezza emotiva grazie alle quali ha ottenuto la fama internazionale. Che si tratti dell'ultima "Harvard", straziante storia di una donna che fa due lavori per mantenere la sua famiglia di cui fa parte anche un bambino con necessità particolari e in cui la scrittura segue le orme di Joni Mitchell e Bill Withers e la voce di Blacc mostra un candore disarmante, o dell'ode di devozione "Corner", la scrittura di Aloe rimane sempre incredibilmente emozionante. Partendo da un eclettico mix di soul, folk e pop contemporaneo, All Love Everything prova che l'esperienza umana non può essere soggetta ad alcuna etichetta.

Guarda qui il video del primo singolo "I Do", dedicato alla moglie e presentato per la prima volta a LIVE With Kelly & Ryan: https://youtu.be/ZFXLDUtAqnE

Questo mese in collaborazione con Okayplayer, Aloe Blacc ha tenuto un'assemblea virtuale per discutere della situazione americana durante la quarantena e le proteste per Black Lives Matter. Hanno partecipato anche l'attore Michael Ealy, il centro dei Lakers JaVale McGee e il rapper Talib Kweli, e insieme i quattro hanno affrontato una serie di tematiche, dalla morte di George Floyd e la brutalità della politica al COVID e alla salute mentale.

Puoi guardare l'assemblea qui: https://www.okayplayer.com/culture/aloe-blacc-artist-chat.html

Aloe ha inoltre realizzato una serie di interviste in diretta sul suo profilo Instagram trattando vari argomenti, tra cui l'attivismo, l'immunità qualificata e l'abrogazione del 50 A, con ospiti del mondo accademico, della legge, della letteratura, e molti altri, tra cui anche Nolan Gould di Modern Family.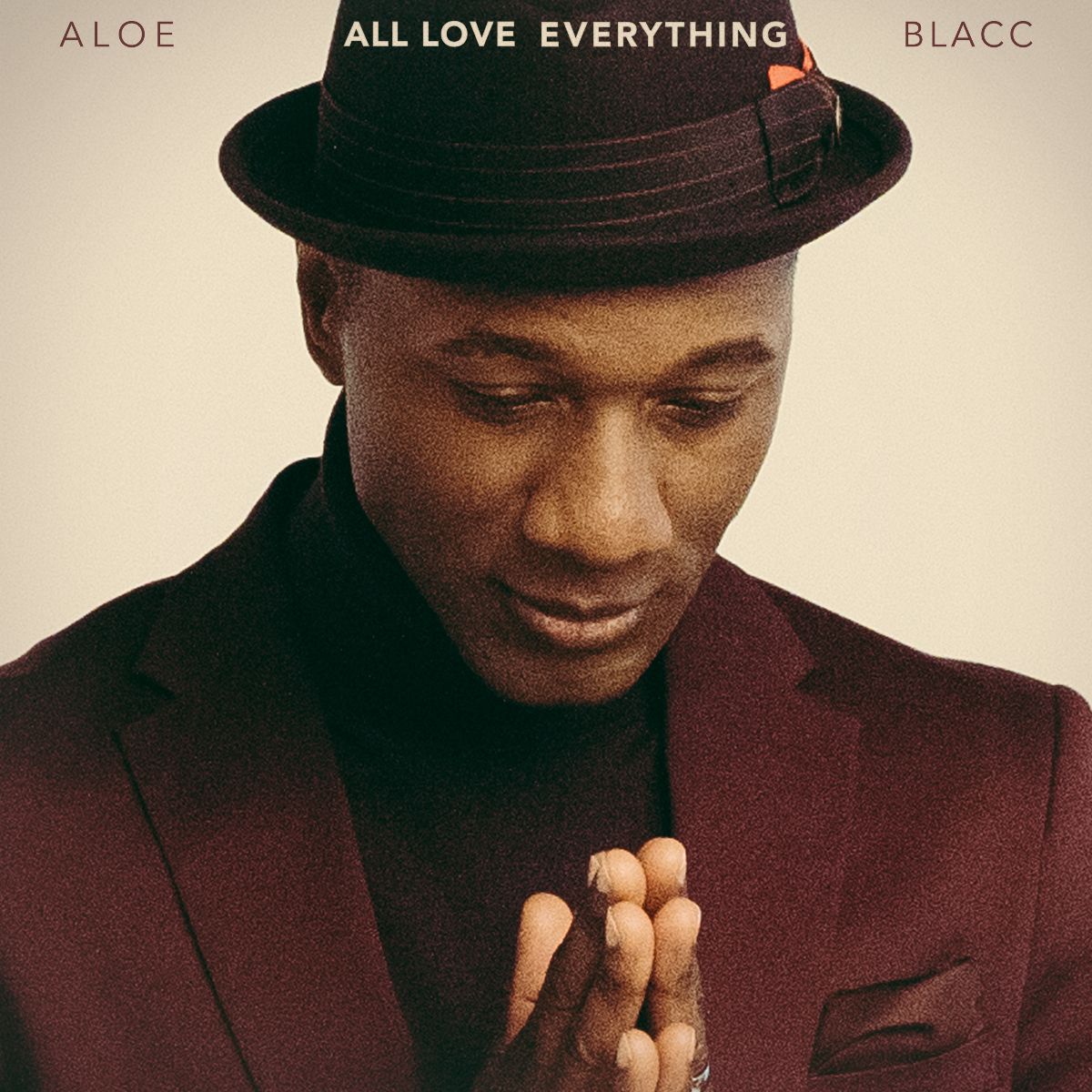 1.Family
2. All Love Everything
3. My Way
4. Wherever You Go
5. Nothing Left But You
6. Glory Days
7. I Do
8. Corner
9. Hold On Tight
10. Harvard
TAGS: