THE KILLS annunciano l'album LITTLE BASTARDS, una raccolta di B-sides e brani inediti rimasterizzati, in uscita l'11 dicembre su Domino. Guarda il video di "Raise Me".
Ne è passato di tempo… I The Kills annunciano Little Bastards, una raccolta di b-side e brani rari che ripercorrono la loro straordinaria carriera, la cui uscita è prevista per l'11 dicembre su Domino. Si parte dai primi singoli in 7" pubblicati nel 2002 per arrivare fino al 2009. Tutto il materiale è stato rimasterizzato per l'occasione e la raccolta sarà disponibile su CD, doppio vinile e in digitale e includerà alcuni brani mai stampati su vinile prima d'ora.

Tra gli altri, ci sarà anche la demo inedita di "Raise Me", risalente al 2008-2009, era di Midnight Boom. Alison Mosshart e Jamie Hince hanno anche prodotto e diretto un nuovo straordinario video per il brano mai pubblicato prima.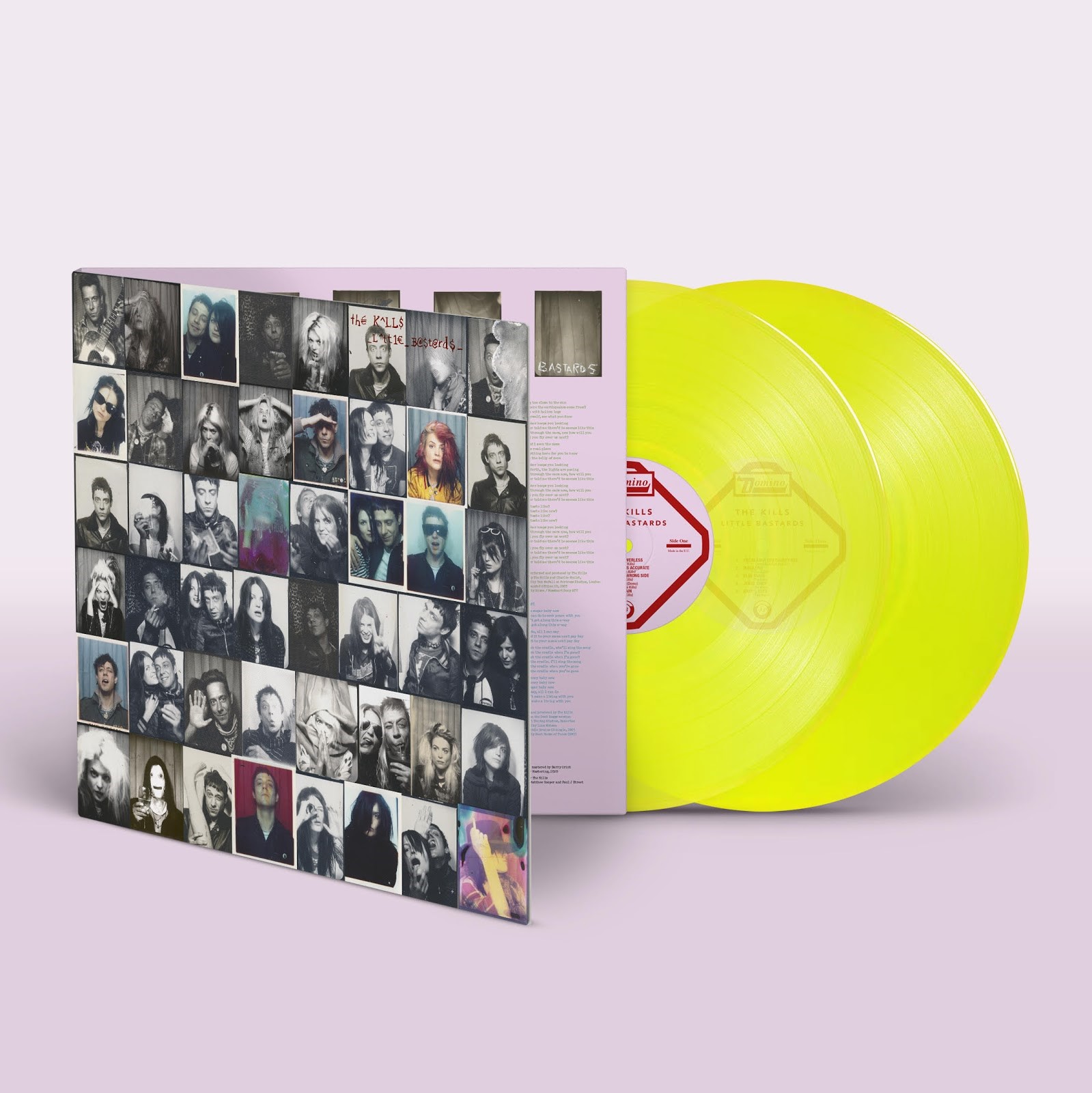 Little Bastards sarà disponibile su CD, LP e su tutte le piattaforme digitali. La Deluxe Edition arriva in doppio vinile giallo gatefold. Pre-ordina l'album QUI.

Nella raccolta troverai anche "I Call It Art", direttamente dalla compilation di cover Monsieur Gainsbourg Revisited, "Night Train", brillante bonus track digitale di Midnight Boom, una violenta performance di "Love Is A Deserter" da una radio session di XFM e alcuni classici rivisitati con la brutalità che caratterizza il duo: "Forty Four" di Howlin' Wolf, "I Put A Spell On You" di Screamin' Jay Hawkins, e "Sugar Baby" di Dock Boggs.

All'inizio del Millennio, c'erano solo due anime affini che si scambiavano mixtape da una parte all'altra del mondo, eppure negli ultimi vent'anni i The Kills sono riusciti a creare un equilibrio selvaggio, scatenando la loro espressione artistica attraverso l'unione di una voce sottile e una chitarra violenta per un totale di 5 album e 4 EP in cui Alison Mosshart e Jamie Hince hanno esplorato le infinite possibilità del dualismo moderno, sintetizzando garage rock, punk e blues in nuvole di fumo, carneficine psichiche e un passaggio a nord-ovest tra Outkast e Suicide. Il loro ultimo album Ash & Ice, del 2016, è stato molto acclamato da critica e pubblico e nel 2018 il duo ha celebrato il 15esimo anniversario del primo lavoro Keep On Your Mean Side con due cover: "List Of Demands" di Saul Williams e "Stepping Razor" di Peter Tosh. Sul palco, il duo mostra una sintonia insuperabile, un'energia magnetica e affascinante, che si tratti di un brano con una chitarra violenta o di uno al piano. I The Kills sono riusciti a trascendere da qualsiasi genere e a conquistare un posto unico nella cultura musicale. Sono loro. Inimitabile e ineguagliabile, Little Bastards è un nuovo manifesto musicale, una scarica di adrenalina pura. Goditi i ricordi, che possano splendere a lungo.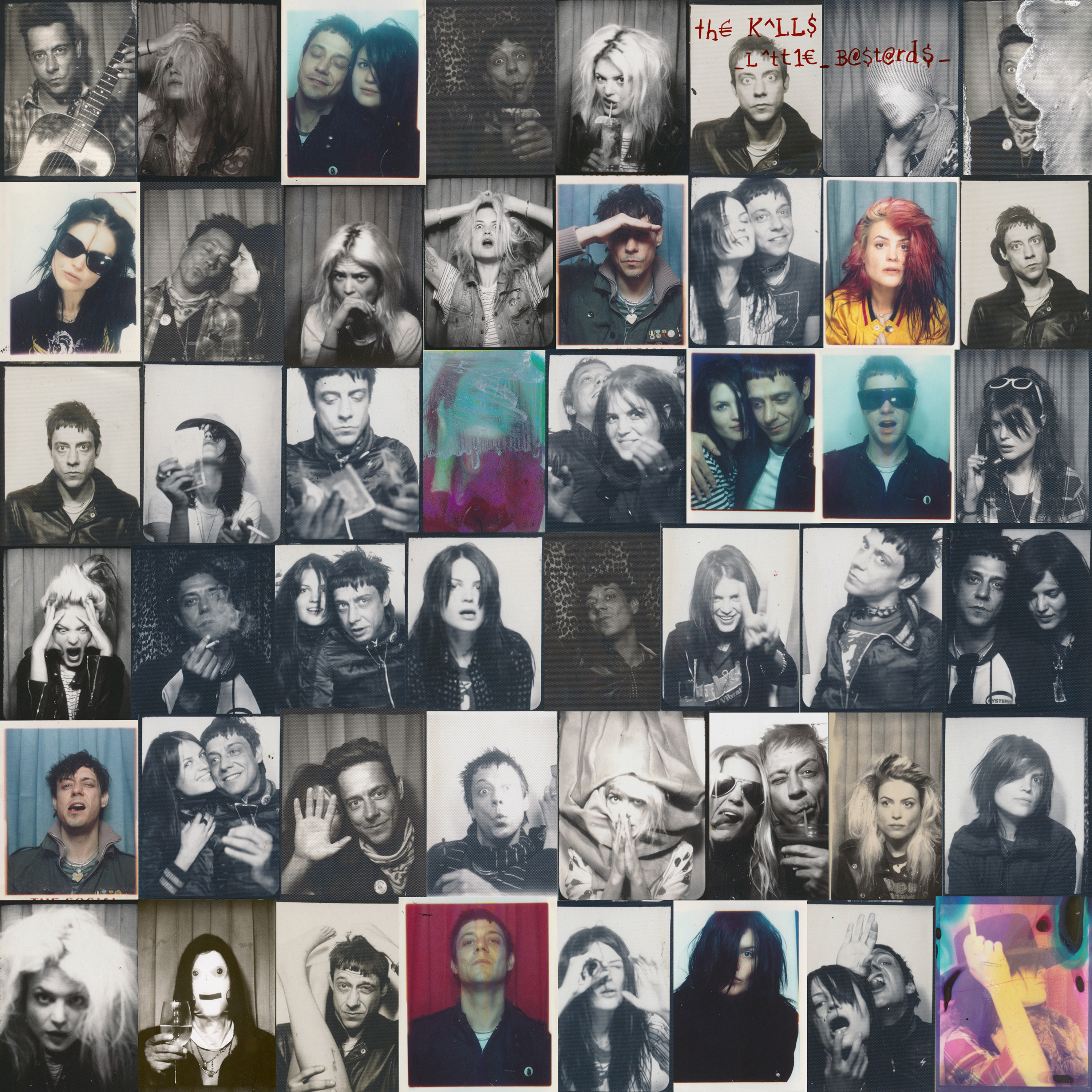 1. SUPERPOWERLESS / Last Day Of Magic 7" (2008)
2. PASSION IS ACCURATE / Love Is A Deserter CD single (2005)
3. KISS THE WRONG SIDE / Cheap And Cheerful 7" (2008)
4. RAISE ME / Unreleased Demo (2009)
5. NIGHT TRAIN / Midnight Boom Digital Bonus Track (2008)
6. HALF OF US / No Wow 7" (2005)
7. LONDON HATES YOU / Tape Song 7" (2008)
8. I CALL IT ART / Monsieur Gainsbourg Revisited Compilation (2006)
9. FORTY FOUR / Black Balloon 7" (2009)
10. LOVE IS A DESERTER / Recorded for XFM (2005)
11. THE SEARCH FOR CHERRY RED / Pull A U 7" Single (2003)
12. MAGAZINE / Love Is A Deserter 7" (2005)
13. BLUE MOON / Future Starts Slow 7" Single (2009)
14. JEWEL THIEF / Fried My Little Brains 7" Single (2002)
15. BABY'S EYES / The Good Ones 7" Single (2003)
16. I PUT A SPELL ON YOU / Screamin' Jay Hawkins Cover (2009)
17. RUN HOME SLOW / The Good Ones CD Single (2005)
18. WEED KILLER / Black Balloon 10" (2009)
19. THE VOID / No Wow Expanded Edition CD (2005)
20. SUGAR BABY / Fried My Little Brains CD single (2003)
TAGS: