Svetlana Bliznakova è uscito "TOMORROW", il debut album solista della cantante dei SEVI. On line anche il video della title-track.
Da mercoledì 18 novembre è disponibile in digital download, sulle piattaforme streaming e in formato fisico "TOMORROW", il debut album solista di Svetlana Bliznakova, cantante della rock band bulgara SEVI.
Come annunciato dall'artista nelle scorse settimane, l'uscita del disco coincide con il lancio del singolo eponimo, il cui video è stato presentato in anteprima domenica 15 novembre al Sofia Live Club.
Album dall'impronta intimista ma dall'anima rock, "TOMORROW" contiene 11 tracce votate ad un sound prevalentemente acustico che si ispira alla tradizione del cantautorato d'oltreoceano. Per il suo debutto solista, la grintosa frontwoman dei SEVI ha scelto infatti di sconfinare dal territorio del metal per dedicarsi ad atmosfere più "raccolte", in cui confluiscono i dubbi e le istanze di questo particolare momento storico:
«Tomorrow è un album che parla del futuro e delle domande che attanagliano tutti noi: Cosa succederà domani? Chi saremo domani? Siamo pronti ad affrontare l'ignoto? Io voglio credere che il domani sarà migliore di oggi. Dopo un anno in bilico tra speranza e isolamento, voglio credere in un avvenire più promettente.» Spiega Svetlana.
I brani contenuti in "TOMORROW", registrati al Pepinio Records Studio di Sofia da Peter Bratanov, sono stati realizzati grazie al contributo del bassista dei SEVI Rally Velinov e della chitarrista Alexandra Zerner, che hanno collaborato per la parte musicale e per gli arrangiamenti. Tra i vari special guest presenti nel disco ci sono inoltre due italiani: il chitarrista Alberto Steri (Sugar Ray Dogs), che ha suonato nel brano "The Children That Won't be" e il cantante Johnny Gioeli (Hardline, Axel Rudi Pell), che affianca Svetlana Bliznakova nella settima traccia "Jaded".
Il videoclip di "Tomorrow", primo singolo estratto dall'omonimo album, è stato realizzato da Ignati Jordanov nelle campagne attorno a Sofia, in una splendida area naturale dove Svetlana Bliznakova e Rally Velinov erano soliti recarsi durante il lockdown. «La magia di questo luogo non si può spiegare a parole.» Racconta la cantante «Ma rispecchia perfettamente le emozioni che ho cercato di racchiudere nel mio disco e in questo singolo in particolare».
1."Tomorrow"
2."The Prince"
3."Give Me Love"
4."Cold Stone Soul"
5."The Children That Won't be"
"Another Try"
7."Jaded"
8."I still care"
9."I Need You"
10."From Dusk Till Dawn"
11."The Gift"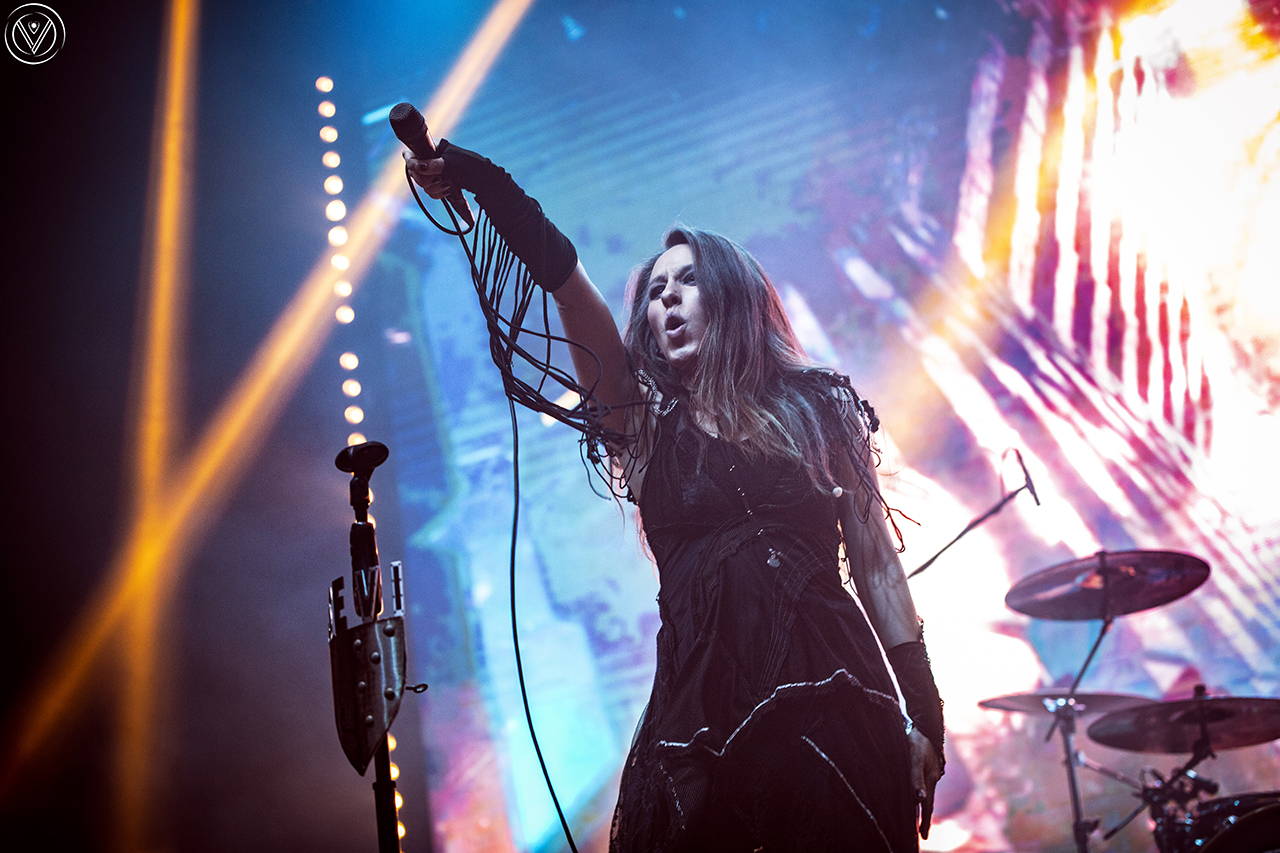 Svetlana Bliznakova nasce a Sofia, in Bulgaria, da una famiglia di insegnanti.
Quando è ancora una bambina entra a far parte del National folklore Ensamble Philip Kutev, dove resta per alcuni anni. Successivamente decide di dedicarsi allo studio dell'opera, del solfeggio e del pianoforte.
All'Università di Sofia, Svetlana approfondisce lo studio del Bel Canto, ma la sua anima "rock" prende presto il sopravvento portandola a sondare nuovi orizzonti musicali. Inizia quindi a scrivere canzoni e partecipa a numerosi festival in Bulgaria.
Nel 2010, insieme al bassista Rally Velinov fonda i SEVI, destinati a diventare uno dei più famosi gruppi metal bulgari. In 10 anni di militanza come cantante e leader della band, Svetlana Bliznakova ha pubblicato tre album in studio e un DVD live; ha calcato i maggiori palchi europei e ha suonato con artisti del calibro di Doro Pesch, Evanescence, Epica, Nightwish, Tom Keifer e Europe.
Negli ultimi anni, parallelamente alla sua attività con i SEVI, Svetlana ha partecipato ai progetti di Maestro Mistheria (Vivaldi Metal Project), Alexandra Zerner (Opus 1880) e Johnny Gioeli (Song of Hope).
TAGS: