Cat Power pubblicherà il suo nuovo album "Covers" il 14 gennaio 2022 su Domino. Ascolta la versione di "A Pair Of Brown Eyes" dei Pogues.
L'annuncio segue la performance di Cat Power del brano di Frank Ocean "Bad Religion" a The Late Late Show With James Corden, che puoi guardare qui. Ascolta qui la cover di "A Pair Of Brown Eyes" dei The Pogues qui.

Le cover sono da sempre una parte fondamentale della carriera di Chan e Covers arriva a completare una sorta di trilogia, facendo seguito agli acclamatissimi Jukebox (2008) e The Covers Record (2000). Quello che sorprende sempre il suo pubblico e rende davvero speciale le sue cover, oltre alla singolare scelta dei brani, è l'impegno che la Marshall mette in ogni sua rivisitazione. Pitchfork dice che "Chan potrebbe riarrangiare qualunque brano anche solo guardandolo".

Interamente prodotto da Cat Power, Covers include i brani rivisitati di Frank Ocean, Bob Seger, Lana Del Rey, Jackson Browne, Iggy Pop, The Pogues, Nick Cave, The Replacements e molti altri, e anche una nuova versione di "Hate", brano dell'artista contenuto in The Greatest (2006), in questo nuovo lavoro rinominato come "Unhate".
Covers si conclude con "I'll Bee Seeing You", un classico spesso associato a Billie Holiday, che in questo lavoro è stato ispirato dalla morte di alcuni collaboratori di Chan, tra cui anche Philippe Zdar, con cui aveva lavorato per Sun, venuto a mancare tragicamente nel 2019. "Quando le persone che ami ti vengono portate via, c'è sempre una canzone che la tua mente assocerà al loro ricordo", rivela l'artista. "È una conversazione con chi sta dall'altra parte, e per me è importantissimo portarla avanti, continuare a sentirli".

Covers è il primo album di Cat Power dopo Wanderer, l'acclamatissimo debutto su Domino pubblicato nel 2018 che l'ha vista anche duettare con Lana Del Rey su "Woman".

Covers sarà disponibile in versione digitale, CD, LP, LP argentato in edizione limitata con un 7" esclusivo che include la cover di "You Got The Silver" dei Rolling Stones su Domino Mart.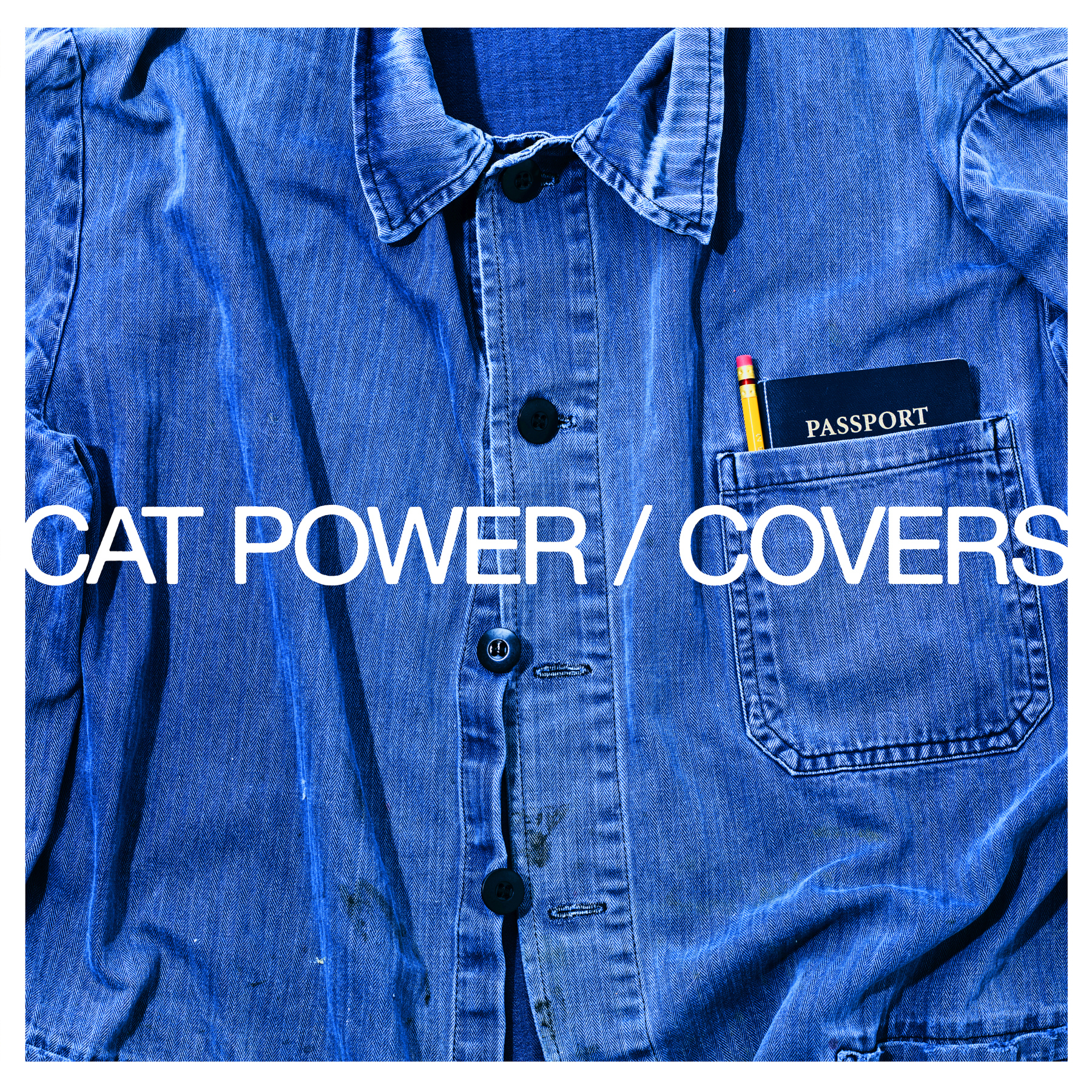 Bad Religion - Frank Ocean
Unhate - Cat Power - Chan Marshall
Pa Pa Power - Dead Man's Bones
A Pair of Brown Eyes - The Pogues
Against the Wind - Bob Seger
Endless Sea - Iggy Pop
These Days – Jackson Browne
It Wasn't God Who Made Honky Tonk Angels - Kitty Wells
I Had a Dream Joe - Nick Cave
Here Comes a Regular - The Replacements
I'll Be Seeing You - Billie Holiday