JAMES MEADOW pubblica il singolo "The Imaginary Bond", che anticipa l'album A SCARECROW SIGHT, in uscita il 20 settembre. Guarda il video ufficiale.
Richiamando i tipici suoni della scena acustica folk-rock degli anni Settanta e Ottanta, A Scarecrow Sight cerca di tradurre questa eredità in una forma più contomporanea. L'album nasce come una raccolta di canzoni scritte da James Meadow (alias Davide Falcone) tra il 2017 e il 2018. La sua chitarra acustica, che lega assieme gli undici brani, è fortemente ispirata alla tecnica fingerstyle di Bruce Cockburn, mentre i testi, l'altro elemento principale del disco, aprono una finestra sul vissuto dell'autore unendo la poesia all'antropologia.
Ma A Scarecrow Sight è anche il risultato di uno stimolante incontro con la visione artistica di Luca Perciballi. La sua profonda ricerca di nuove sonorità intreccia il ricco tappeto di suoni che fa sottofondo a tutte le canzoni. L'alternanza tra spazi pieni e vuoti bilancia la struttura dell'album mentre la sapiente improvvisazione di Perciballi guida l'ascolto verso direzioni inaspettate.
L'album uscirà il 20 settembre per IRD Music e sarà disponibile in formato fisico e digitale.
"The Imaginary Bond" è il primo singolo estratto.
James Meadow, alias Davide Falcone, è cantautore e antropologo. Il suo nome d'arte, celando un riferimento alla nota antropologa Margaret Mead, riflette la sua ricerca di una sintesi tra la forma canzone e la scrittura etnografica.
Le sue radici musicali affondano nella scena acustica folk-rock americana. Ispirato da artisti quali Bruce Cockburn e Michael Hedges, trova nella tecnica finger-style, nelle accordature aperte e nella lingua inglese i suoi strumenti espressivi per eccellenza. Nel 2016 inizia un viaggio come busker nelle piazze italiane, europee e canadesi, per poi esibirsi allo Ye Olde Orchard Pub di Montreal (QC), al Royal Canadian Legion Branch 276 di Slocan (BC) e al The Dam Restaurant di South Slocan (BC). Negli anni successivi è in tournée in Italia suonando da solo e aprendo concerti per artisti acclamati, come Christian Kjellvander e Bocephus King. Inoltre, nel marzo 2020, prende parte all'International Townes Van Zandt Festival e al Friends of Townes Festival.
L'incontro con Luca Perciballi nel 2016 segna il suo percorso di maturità artistica. Con lui inizia una collaborazione che porta alla registrazione, nel marzo 2019, del suo primo album in studio, A scarecrow sight. Come autore e compositore cerca di riportare nei suoi testi uno sguardo sulla realtà integrando le tecniche di scrittura etnografica.
Formatosi dapprima all'Alma Mater di Bologna, nel 2019 si laurea presso l'Università di Modena e Reggio Emilia in Antropologia e Storia del mondo contemporaneo. Dal 2017 i suoi campi di ricerca riguardano lo scialpinismo e il settore dell'accoglienza dei richiedenti asilo, nel quale si interessa rispettivamente di tecniche e paesaggi e di tempo ed emergenze. Nel 2018, con il suo nome anagrafico, Davide Falcone, partecipa ad un dibattito sulla rivista italiana Antropologia Pubblica con un articolo scritto a quattro mani con Giulia Consoli; nel 2019 collabora con l'Università di Modena e Reggio Emilia nel corso di Antropologia culturale. Il suo nome d'arte evoca quello di Margaret Mead, una delle prime antropologhe ad aver sottolineato, già negli anni '30 del secolo scorso, l'importanza di uno sguardo capace di cogliere la complessità dietro i gesti banali e sottintesi dei nostri comportamenti quotidiani. Il suo pensiero ebbe una forte influenza anche sul lavoro di Gregory Bateson, aiutandolo a portare a termine Naven, il celebre saggio che si avvale della diversità dei punti di vista come strumento euristico.
A scarecrow sight (Uno sguardo di spaventapasseri), titolo del disco in uscita, vuole essere la sintesi di questi aspetti: una prospettiva defilata per rileggere sguardi, incontri ed esperienze sottratte al fluire dell'ultima manciata di anni, in un disco che, come oggetto, cerca di rimanere solidamente aggrappato a una tradizione discografica ormai al tramonto.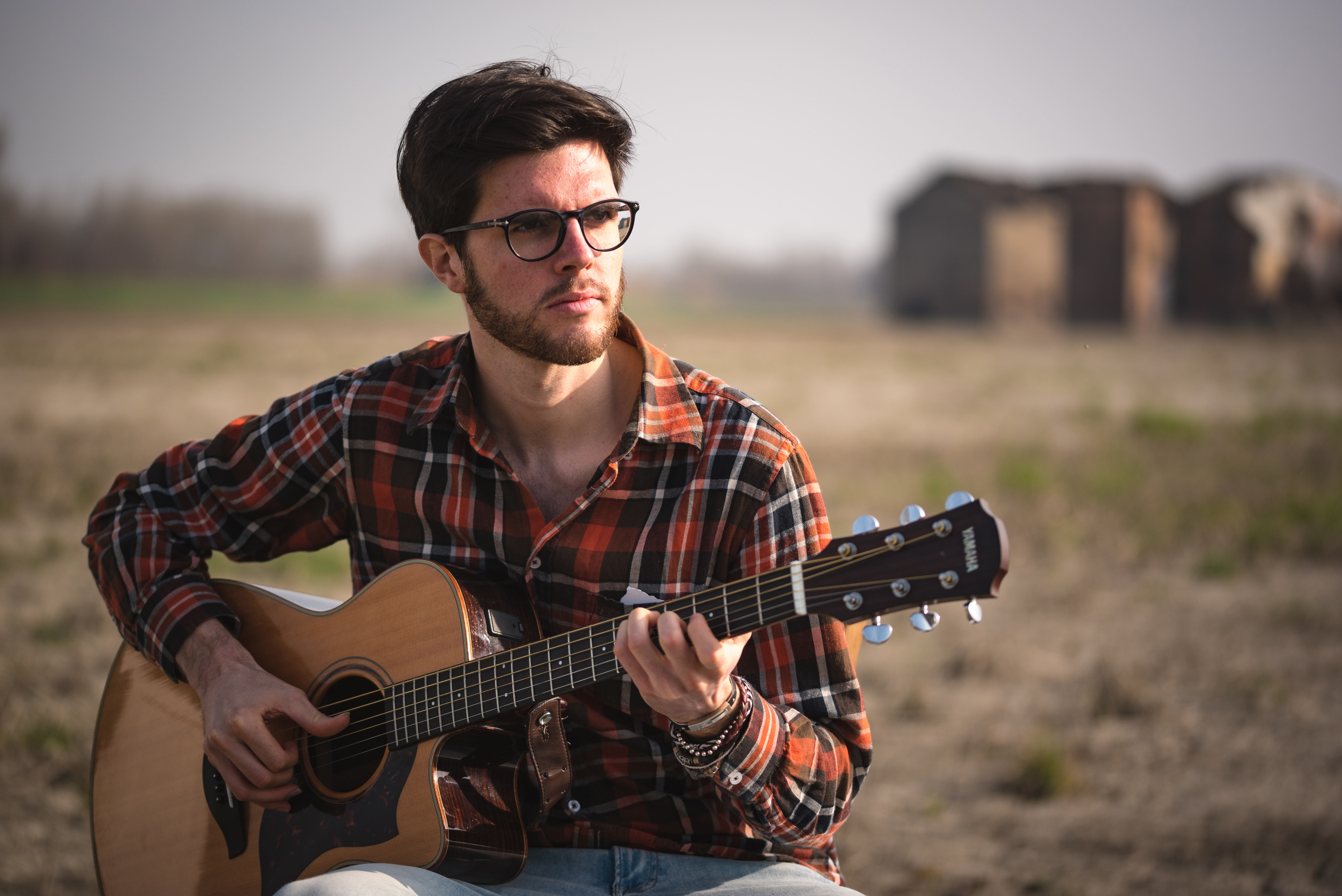 TAGS: