I CREEPER presentano il video del nuovo singolo "All My Friends", tratto dall'album SEX, DEATH & THE INFINITE VOID, in uscita il 31 luglio su Roadrunner Records.
Per i loro fan, i Creeper sono sacri: il loro drammatico, viscerale e teatrale punk rock offre una via di fuga dalle prove e dalle difficoltà della vita quotidiana. La loro musica è, inoltre, fulcro di una comunità, un luogo dove i fan possono esprimere le proprie emozioni senza essere giudicati e dove trovare persone affini che hanno vissuto le stesse esperienze.
Consapevoli di ciò, i Creeper hanno deciso di condividere il nuovo singolo "All My Friends", uno dei brani più onesti e significati che hanno mai scritto. "All My Friends" non era nato con l'intento di essere un singolo ma in un periodo in cui molte persone stanno lottando con problemi di salute mentale o sono costretti a stare lontani da amici e famiglia, "All My Friends" ci ricorda che non siamo soli. Guarda QUI il video ufficiale, realizzato dai Creeper durante il lockdown.
L'intima ed emozionante piano ballad è stata scritta dal frontman Will Gould durante un periodo tumultoso per la band. Mentre Gould stave registrando a Los Angeles, il suo migliore amico e chitarrista Ian Miles è stato ricoverato e costreatto a restare in Inghilterra. Mentre iniziava a perdere le speranze per la ripresa dell'amico, Gould ha composto questo brano. Inizialmente riluttante a proporlo alla band, la reazione a "All My Friends" è stata talmente forte che hanno deciso di includerlo nell'album.
"'All My Friends' è nata dal vuoto di uno dei nostri momenti più bui", racconta Gould. "Ho scritto questo brano in una notte, mentre ero a Hollywood. Ero rimasto da solo in studio e mi sono ritrovato al piano a dare forma a un'espressione così onesta da sembrare troppo personale per essere liberata. Non pensavamo di pubblicare 'All My Friends', ma in questo periodo difficile e senza precedenti e durante la settimana della Consapevolezza della Salute Mentale, il nostro desiderio è di stare il più vicino possibile ai nostri fan".
"All My Friends" è l'unico brano apertamente autobiografico presente nel nuovo album "Sex, Death & The Infinite Void", sebbene il concept alla base dell'intero lavoro rispecchi vagamente la vita di Gould. Un ragazzo si trasferisce in una nuova città, esce dai binari, incontra una nuova ragazza, si innamora e il mondo come lo ha sempre conosciuto finisce. Questo romanzo apocalittico non è altro che una cinematica avventura attraverso la straordinaria mente di Gould.
Anticipato dai singoli "Born Cold", "Annabelle" e "Cyanide" e in pre-order QUI, "Sex, Death & The Infinite Void" sarà disponibile dal 31 luglio su etichetta Roadrunner Records.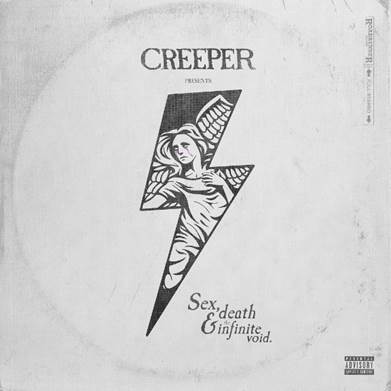 TAGS: