I Gojira, band nominata a 2 Grammy® Award, presentano il nuovo singolo "Amazonia", seconda anticipazione dell'atteso nuovo album "Fortitude", in uscita il 30 aprile su etichetta Roadrunner Records. Diretto Charles De Meyer, il video ufficiale di "Amazonia" è stato girato in Francia e in diverse location in Brasile.
Con "Amazonia" i Gojira vogliono far riflettere sulla crisi che sta colpendo l'Amazzonia e le sue comunità indigene. Strumenti folk e ritmi groove-metal si intrecciano in sonorità dirompenti e sorreggono un tema tutt'altro che idilliaco. I proventi ricavati dal singolo saranno devoluti alla The Articulation of Indigenous Peoples of Brazil (APIB), associazione che difende i diritti culturali e ambientali delle tribù indigene dell'Amazzonia vittime della deforestazione, della perdita dei loro terreni e spesso costretti a lavori forzati e sottoposti ad abusi.
Con "Amazonia", inoltre, i Gojira lanciano anche due raccolte fondi sulla piattaforma digitale Propeller. All'asta su propeller.la/gojira: una chitarra di Joe Duplantier scolpita con immagini che celebrano la fauna selvaggia dell'Amazzonia, un basso di Robert Trujillo (Metallica) decorato a mano da Robert e dalla moglie e artista Chloe Trujillo, una stampa esclusiva autografata da Randy Blythe (Lamb Of God), un'edizione limitata del casco da moto Rockhard degli Slayer e molto altro ancora (ogni settimana sarà presentato un nuovo articolo). In aggiunta a tutto questo, i Gojira hanno anche realizzazione un poster in edizione limitata sempre a sostegno della APIB, i primi 500 fan che acquisteranno la stampa su http://gojira.lnk.to/poster avranno il loro nome inciso sul design finale.
"Questo è un appello all'unità" ha commentato Joe Duplantier, "La comunità musicale può essere davvero potente quando unita in una causa come questa. Così tanti amici, così tanti grandi artisti e band si sono uniti a noi senza esitazione e hanno donato i loro strumenti".
"Non volevamo semplicemente realizzare un brano intitolato 'Amazonia' ma fare qualcosa di concreto. Come artisti abbiamo la responsabilità di offrire alle persone una via per agire".
"Amazonia" segue il singolo "Born For One Thing", primo estratto da "Fortitude". Registrato e prodotto da Joe Duplantier al Silver Cord Studio – quartier generale dei Gojira a Ridgewood, Queens – e mixato da Andy Wallace (Nirvana, Rage Against The Machine), "Fortitude" è una collezione di brani che esortano l'umanità a immaginare un mondo nuovo – incitandoli, poi, a fare il possibile per renderlo reale. La band ha posto le prime basi per "Fortitude" lo scorso anno, presentando il singolo "Another World", brano immediatamente accolto con grande entusiasmo dalla critica specializzata: "una hit apocalittica" ha scritto NPR, mentre Stereogun ha dichiarato "I Gojira sono una delle più importanti istituzioni metal di questo secolo". Alla prima posizione tra i "5 album più attesi del 2021" dai lettori di Revolver Magazine, "Fortitude" porta avanti la tradizione musicale dei Gojira, capaci di sfruttare la propria musica come veicolo per sensibilizzare l'opinione pubblica su questioni ambientali di grande impatto.
Pubblicato nel 2016, "MAGMA", album intenso e molto personale scritto dopo la scomparsa della madre dei fratelli Duplantier, ha portato ai Gojira due nomination ai Grammy® Award - Best Metal Performance e Best Rock Album – e ha debuttato alla prima posizione della classifica Hard Rock Albums di Billboard, risultato mai ottenuto prima da una band francese. "Magma", inoltre, è stato incoronato Album dell'anno da Metal Hammer UK e inserito da i Migliori 20 Album Metal del 2016 da Rolling Stone e tra i Migliori 50 album del 2016 / Migliori 10 album del 2016 da Consequence Of Sounds.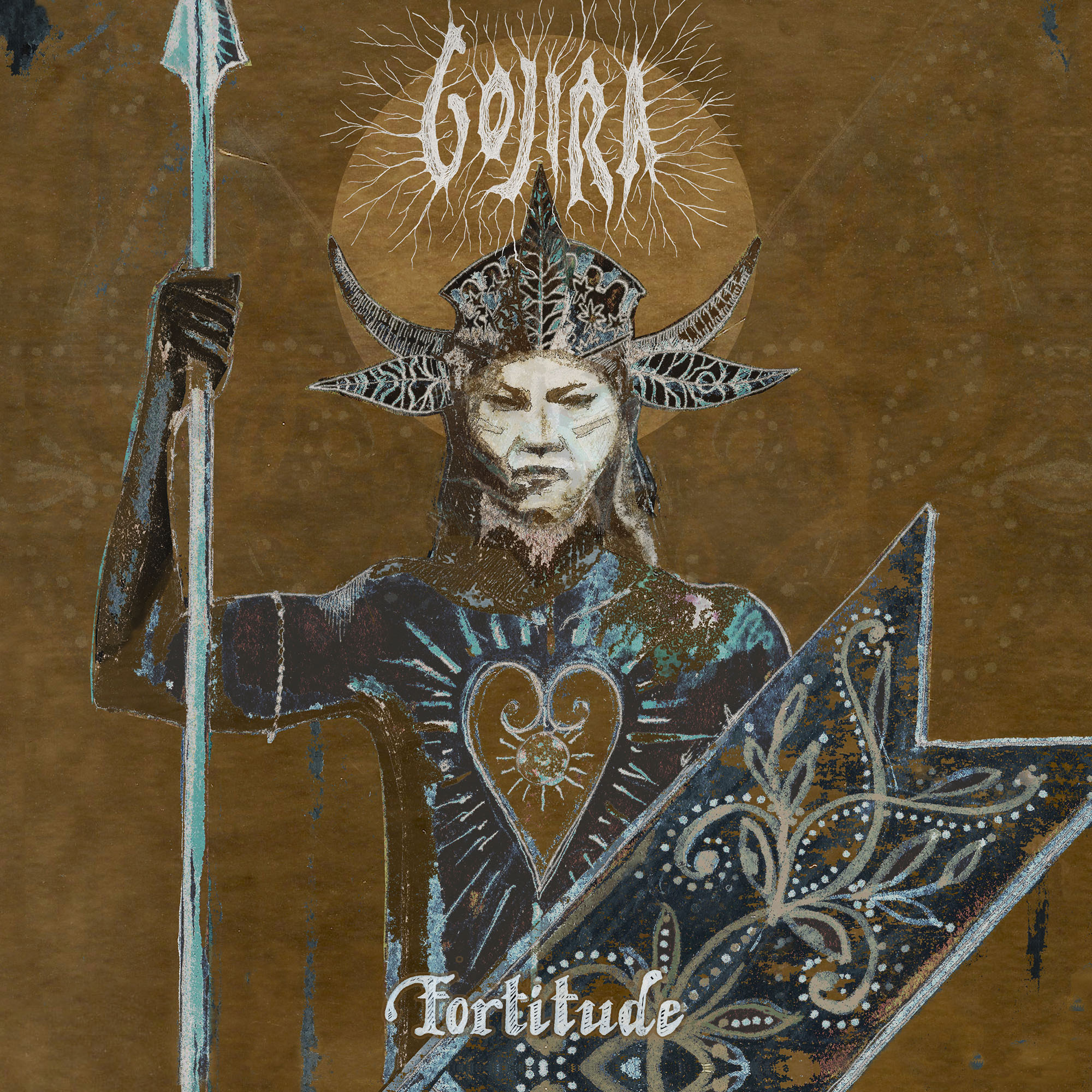 "Born For One Thing"
"Amazonia"
"Another World"
"Hold On"
"New Found"
"Fortitude"
"The Chant"
"Sphinx"
"Into The Storm"
"The Trails"
"Grind"
TAGS: