I FLAT WORMS annunciano il nuovo album ANTARCTICA, in uscita il 10 aprile su God? Records / Drag City. Ascolta il primo singolo "Market Forces".
I Flat Worms, trio di Los Angeles composto da Will Ivy (chitarra), Tim Hellman (basso) e Justin Sullivan (batteria) annunciano il nuovo album Antarctica, disponibile dal 10 aprile su Drag City / God? Records e contestualmente condividono il nuovo singolo "Market Forces".
Antarctica è per coloro che guardano al futuro nonostante un mondo in fiamme, deserti in permafrost e tutti rannicchiati nel proprio angolo a guardarsi le mani. Prende in considerazione il caotico paesaggio contemporaneo e riflette su una situazione terribile ma non senza speranza.
Dall'uscita del loro album di debutto nel 2017 – e anche dal loro mini LP Into The Iris, dell'anno scorso – il sound dei Flat Worms si è inasprito, con le polarità psych e post-punk fuse in una brutale lega al cobalto. Senza dubbio ha aiutato la mano di Steve Albini dallo studio di registrazione Electrical Audio, dove l'album è stato registrato e mixato (in collaborazione con lo stesso Albini e Ty Segall) in sei giorni. Il resto dell'evoluzione è riconducibile alla band, la cui visione del mondo e della musica pulsa con una spinta senza remore e un senso di unità collaborativa. Le chitarre urticanti di Ivy operano nello stesso spazio del ritmo pieno del basso di Hellman e della batteria di Sullivan.
Il commento sociale dei Flat Worms, desolante ma onesto, è reso appena più leggero dal secco umorismo (il dilemma dell'isolamento della title-track: "My dog is smiling as I drive her to the park / we sit together in the kitchen after dark / I ask her questions / She just barks") e da dichiarazioni caustiche.
Il singolo "Market Forces" prende a calci il moderno malessere dell'alienazione costruito dalla nostra immagine speculare e sovradimensionata sui social media. Mentre le forze del mercato capitalizzano, i Flat Worms chiedono: Sei davvero impotente in questa dinamica?
Impegno. Intento. Collaborazione. E la sensazione che dovremmo goderci quello che stiamo facendo. Anche nel deserto dell'Antartide, i Flat Worms cercano il lato positivo.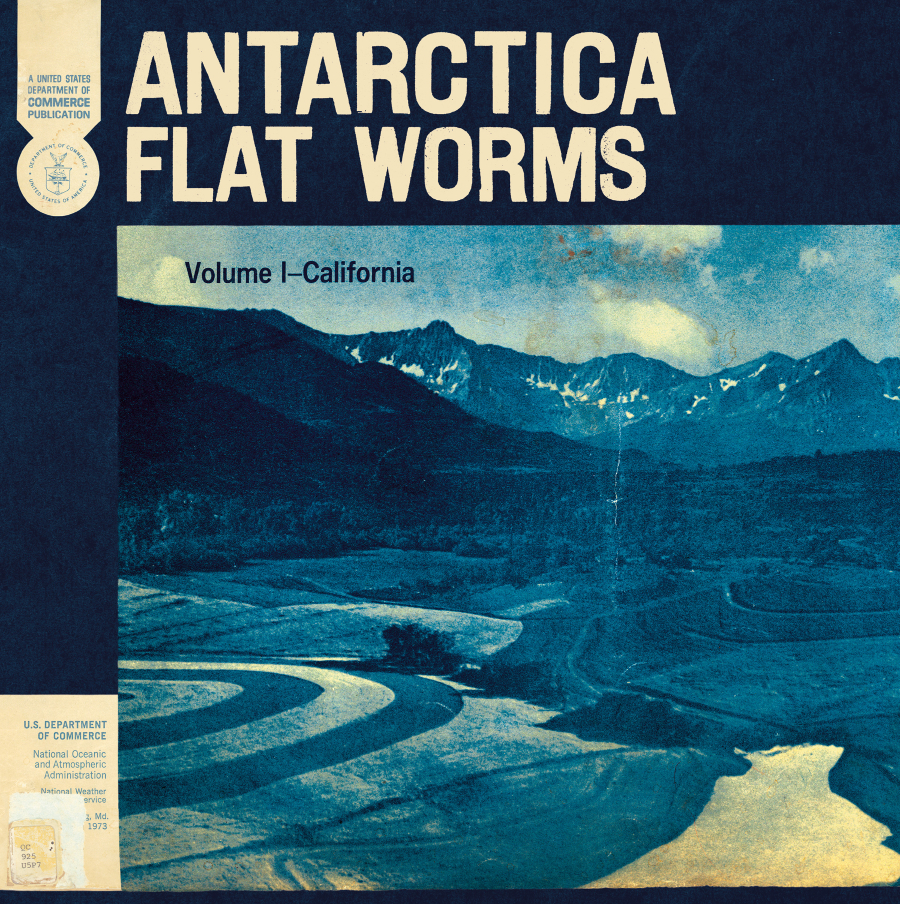 TAGS: