CREEPER presentano il nuovo brano "Be My End", tratto da SEX, DEATH & THE INFINITE VOID in uscita il 31 luglio. Guarda il video.
Dall'aggressiva "Born Cold" all'intensa "All My Friends", i Creeper hanno già ampiamente dimostrato come il loro atteso secondo album "Sex, Death & The Infinite Void" rappresenti un enorme e ambizioso passo avanti per la band. Questa consapevolezza è oggi nuovamente confermata dal nuovo brano "Be My End".
Introdotta da una cinematica apertura al piano, "Be My End" evita tutte le possibili trappole dettate dai canoni del genere grazie a estasianti armonie vocali e a esplosive aperture glam-goth impreziosite da richiami alla tradizione Americana. Le poetiche parole del frontman Will Gould dipingono la scena di due amanti che trovano uno scopo l'uno nell'altro mentre il mondo intorno a loro crolla inesorabilmente.
"Be My End" è accompagnata da un inedito video animato diretto da Marco Pavone (Dua Lipa, Vanic, Palaye Royale). Il video, realizzato in uno stile crime noir, porta alla vita quanto narrato in "Be My End" nella cornice della città immaginaria Calvary Falls.
"'Be My End' è il brano di apertura del nostro nuovo album 'Sex, Death & The Infinite Void'", commenta Will Gould. "Tematicamente, introduce il concetto di 'romanticismo apocaliptico' che si sviluppa poi durante l'intero lavoro. Il video segna il nostro debutto nel mondo dell'animazione. Calvary Falls è riprodotta nel pieno della sua gloria ed è la perfetta cornice per quanto narrato. In un certo senso, questi sono i Creeper come non li avete mai visti prima".
"Sex, Death & The Infinite Void", successore dell'album di debutto "Eternity, In Your Arms", è un concept album nel quale si riflette la vita di Gould. Un ragazzo si trasferisce in una nuova città, esce dai binari, incontra una nuova ragazza, si innamora e il mondo come lo ha sempre conosciuto finisce.
"Be My End" è il quinto brano ad anticipare "Sex, Death & The Infinite Void", album in uscita il 31 luglio su etichetta Roadrunner Records.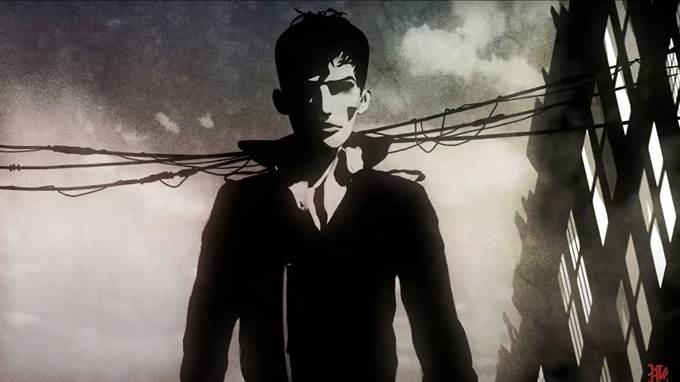 TAGS: