KAMASI WASHINGTON annuncia per il 15 maggio l'uscita su Young Turks di BECOMING (MUSIC FROM THE NETFLIX ORIGINAL DOCUMENTARY). La colonna sonora scritta da Washington per il documentario Netflix "Becoming" che offre uno sguardo intimo sulla vita della ex first lady Michelle Obama.
Kamasi Washington annuncia la colonna sonora per Becoming, il documentario diretto da Nadia Halgren e Higher Ground Productions che racconta la vita della ex first lady Michelle Obama, uscito il 06 maggio sulla piattaforma Netflix. La colonna sonora contiene musica originale di Washington – invitato a partecipare da Halgren - composta per il film e una selezione dal suo catalogo. Guarda il trailer per il documentario QUI. La colonna sonora sarà disponibile dal 15 maggio via Young Turks Recordings su tutte le piattaforme di streaming. Pre-salva QUI.
"Lavorare con Kamasi Washington sulla colonna sonora per Becoming è stato un sogno divenuto realtà," afferma Hallgren. "Non solo Kamasi è un musicista incredibile ma è dotato anche di una sensibilità unica. La sua musica arriva dritta alla tua anima. Mrs. Obama ama la musica e quando lessi nel suo libro 'E il paradiso, così come lo vedo io, deve essere un posto pieno di jazz,' capii immediatamente che Kamasi era l'artista perfetto per interpretare la sua esperienza musicale. Il suo sound è contemporaneo e senza tempo, una presenza magica nella storia di Michelle."
"È stato un piacere e un onore lavorare a Becoming," afferma Washington. "Michelle Obama è una persona meravigliosa e questo documentario offre uno sguardo unico su chi è lei, su cosa pensa e su come si muove nel mondo. È davvero stimolante! Lavorare con la regista Nadia Hallgren per creare una palette musicale in supporto alla pellicola, è stata una benedizione. Le sono davvero riconoscente per questa opportunità. E' difficile descrivere a parole il forte impatto che Barack e Michelle Obama hanno avuto sulla storia di questo paese e del mondo, ma sia il libro di Michelle Obama che il documentario di Nadia Hallgren hanno fatto un lavoro incredibile!"
Becoming offre uno sguardo intimo sulla vita della ex first lady Michelle Obama durante un momento di profondo cambiamento, non solo per lei, ma anche per il paese che lei e suo marito hanno servito per otto anni alla Casa Bianca. La pellicola porta il pubblico dietro le quinte mentre lei è in partenza per un tour di 34 città che mette in evidenza il potere delle comunità e lo spirito di connessione che nasce quando condividiamo apertamente le nostre storie.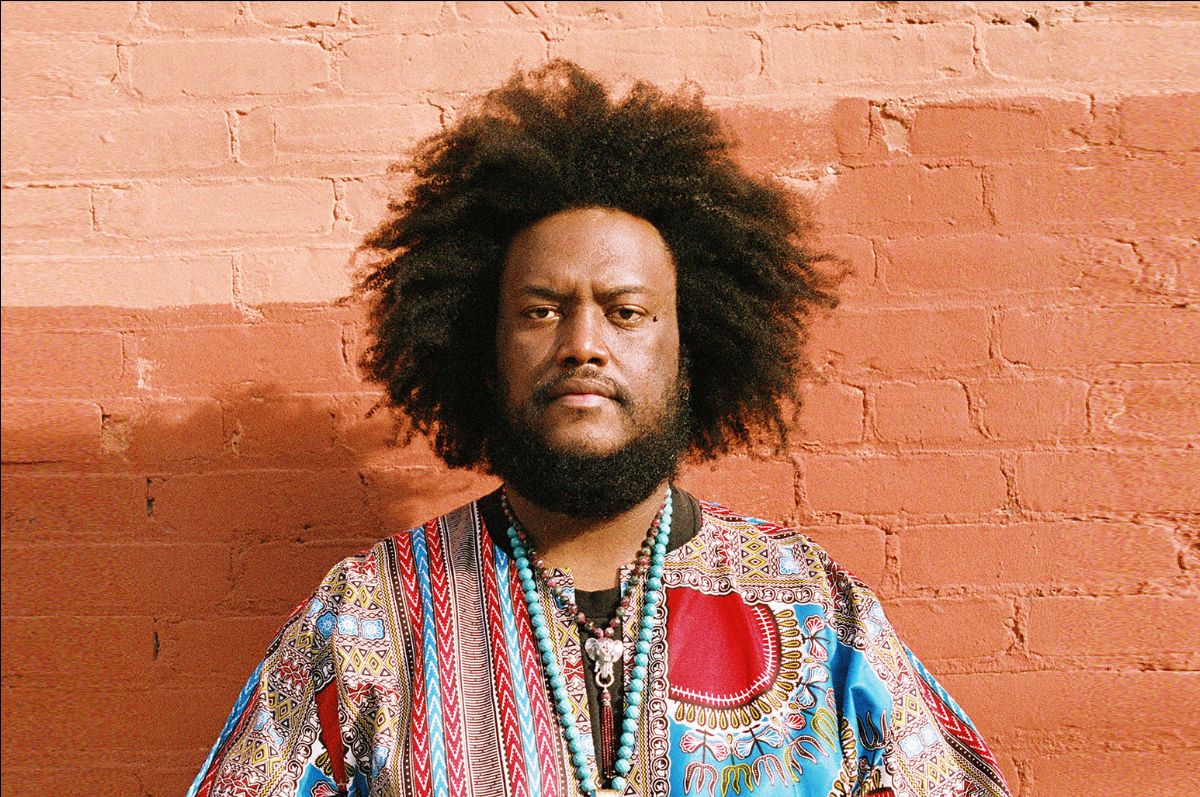 Kamasi Washington è un pluristrumentista, produttore, compositore nato e cresciuto a Los Angeles. I suoi tre lavori – The Epic; Harmony of Difference, un EP commissionato per la Whitney Biennial del 2017; e Heaven and Earth, sono tra gli album più acclamati della scorsa decade. As Told To G/D Thyself, il suo corto che accompagna Heaven and Earth, ha debuttato al Sundance Film Festival del 2019. Washington ha recentemente condiviso anche il suo primo concerto live Kamasi Washington Live at The Apollo Theater in partnership con Amazon Music. Con vari tour mondiali, Washington ha collaborato e ha condiviso il palco con Kendrick Lamar, Florence + the Machine, Herbie Hancock e molti altri.
TAGS: